Do Men Actually Have to Be Away From You in Order to Fall in Love? — This Woman Says Yes
Apparently the way men fall in love versus the way women fall in love is different. One woman says guys need more alone time to grow their feelings.
I am kind of in a long distance relationship with my person, who lives 15 minutes away from me. When we first met, the distance between us was doubled and my living arrangements weren't conducive for hanging out. Add that to the fact that I have a very weird codependent dog, and you get us spending one day a week together. Also, we are both very busy with work and personal interests.
Article continues below advertisement
Due to my anxious attachment issues, I was afraid this setup would destroy me. However, because I'm in therapy and am dating a very good human, I was rarely if ever triggered. We both appreciate the days between our hangout sessions. We text every day and speak on the phone, and put a lot of effort into the one or two days we see each other. Could this perceived distance have contributed to my partner falling in love with me? One woman thinks so. I'm not so sure.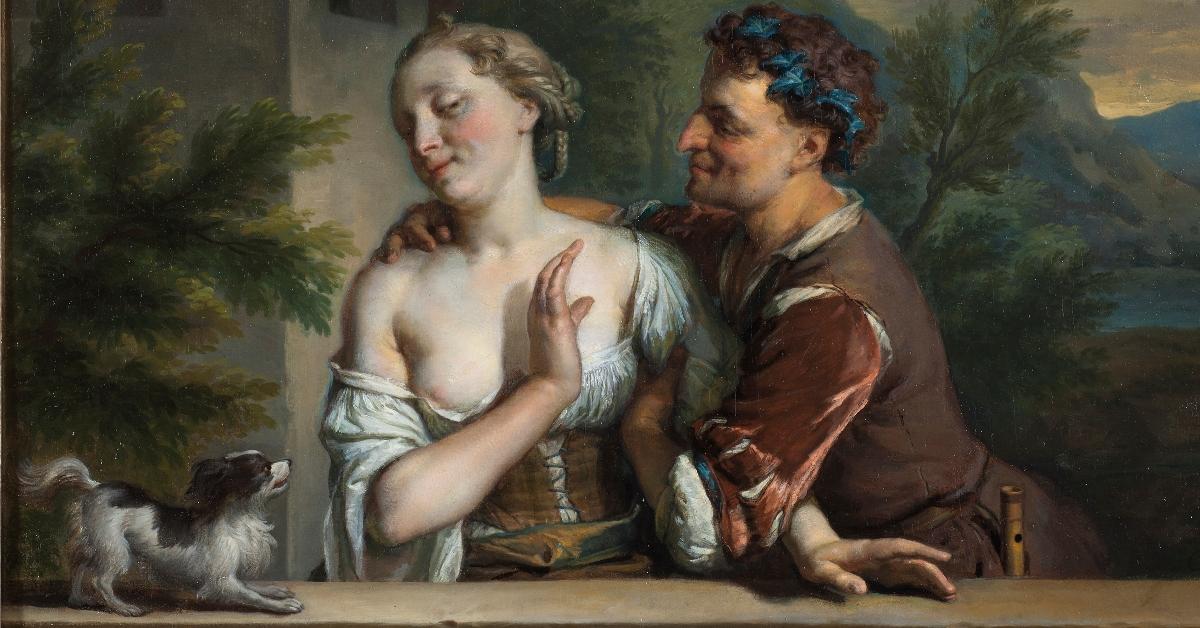 Article continues below advertisement
Does absence make the heart grow fonder or do some people need to grow, emotionally?
First and foremost, I'm suspicious of any piece of information that begins with "I just heard," which is how Amanda Jean begins a TikTok about how men and women fall in love. She goes by @life.with.amandaj on the popular app and is clearly trying to capitalize on a piece of contentious information.
Please cite your sources. Somewhere in the comments, Amanda references a podcast which stands to reason she got this rumor from said podcast. She doesn't say what podcast, which suggests Amanda wanted to grab some sweet engagement off of a polarizing statement. Keep that in mind as we dive into the TikTok.
Article continues below advertisement
According to a thought that Amanda heard whispered in the wind, "men are more likely to fall in love with women when they are away from them, when they're on their own." Evidently this solo time is used to process their emotions in order to think critically about what's going on. What are the women doing during all of this?
Article continues below advertisement
Women are busy falling in love when we are with a person, who we can see and hear. That's a tough break for any invisible men trying to get into a relationship. Apparently we need to activate all five of our senses to fall in love, although I didn't hear Amanda say anything about our need to think things through. Are we just touching their arms and making eye contact, only to power down when they leave?
This makes sense to Amanda, and feels very reductive to me. First let's tackle that age-old adage of absence making the heart grow fonder. Its origins can be traced back to the Roman poet Sextus, per the MIT Technology Review. The Encyclopedia Britannica revealed that Sextus was raised by his mother after his father died, when Sextus was still a boy. It's safe to assume he was working with some abandonment issues.
Article continues below advertisement
You know what abandonment issues can do? They can cause a person to push people away because being left is a familiar feeling, while having someone stay and be present can feel uncomfortable. I'm not surprised that Sextus thinks absence makes the heart grow fonder because for him, it provided a sense of comfort. We gotta stop saying this.
Article continues below advertisement
Some folks do fare better in a long-distance relationship, but that's not always a good thing. The National Communication Association says "people in long-distance relationships tend to be more idealized and romanticized." It's pretty easy to project things on someone else if they aren't standing in front of you.
Also, a lot of people in long-distance relationships avoid fights because they don't want to spoil the brief time they have together. Being conflict-averse isn't the flex folks think it is. Please discuss your issues in a calm, rational way! The hardest thing I ever learned was that having needs doesn't make me needy. Whenever I tell my person something I need, he always responds in a kind way.
Article continues below advertisement
Clearly Amanda isn't just referring to distance. She is specifically touching on the different ways in which men and women cultivate feelings for each other. That part is accurate. What Amanda is actually doing is perpetuating a societal stereotype about men and women and how we love.
Article continues below advertisement
Oxford University anthropologist Anna Machin explained in the Daily Mail that yes, men do tend to think things through but it's not necessarily because they are hardwired that way. She said that our culture "tells boys that they are the rational sex while women are at the mercy of their emotions," and mentioned a study that showed that "by the time children are eight, boys and girls are beginning to conceptualize romantic love in different ways."
As most of the people reading this are most likely adults, we can't do anything about that now. My suggestion, by way of years of therapy, is to not pay attention to anything that remotely resembles a game. Don't wait to text someone if you want to text them. Actually, don't use texting as a measure of interest at all. Always ask for what you need. The time to end things is when you encounter a person who refuses to meet a simple need. That's when you create your own absence from their life.