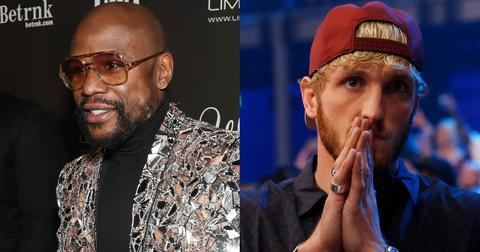 Yes, Logan Paul Will Fight Floyd Mayweather — Here's What Logan's Expected to Make From It
By Sara Belcher

Feb. 10 2021, Updated 11:10 a.m. ET
Ever since he initially entered the boxing ring in the widely-publicized fight against fellow YouTuber KSI, Logan Paul has been itching to continue fighting. Since the creator was finally deemed the loser of the face-off, after the original face-off resulted in a tie, Logan has continuously called out former athletes and celebrities to fight him in the ring.
Now, it looks like Logan is getting what he wished for, but is he in over his head?
Article continues below advertisement
Of all of the icons for the YouTuber to challenge, not many believed that reigning champion Floyd Mayweather would be the one to finally take Logan up on his proposal.
Both Floyd and Logan revealed on Twitter that a "super exhibition" match will take place between the two boxers in February 2021.
This fight is bound to bring in millions of viewers, but how much money will Logan likely make facing against Floyd?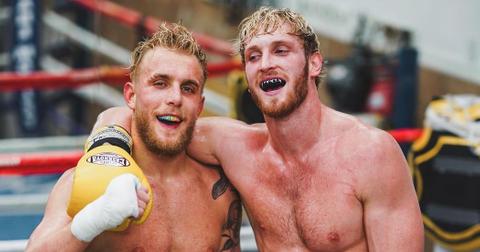 Article continues below advertisement
How much does Logan Paul make boxing?
It's no secret that both of the Paul brothers have had their eyes on boxing as their next business venture. Jake even admitted in an interview with Forbes that, "We're just at the start of where this potentially could go," citing Floyd as one of the highest-paid fighters out there.
In Logan's first professional match, against KSI, the fight alone is believed to have netted the influencer $900,000, though the final numbers are assumed to be much larger.
The fight sold millions in ticket sales, and if you count the ad revenue from the many YouTube videos and diss tracks Logan created and published leading up to the fight, he likely walked away with more than enough to console him for his loss.
While his brother recently won a fight against ex-NBA player Nate Robinson, Logan's fight against Floyd will be his first time publicly stepping in the ring since.
Article continues below advertisement
No numbers have been released for the Paul vs. Mayweather fight.
While we're not doubting that both Logan and Floyd are likely to cash out with big paychecks from this fight, no specific numbers have been released for either fighter.
Considering Logan has been challenging Floyd to this fight for months, mostly to Floyd's dismissal, the promised payout is likely expected to be large for each fighter.
Article continues below advertisement
"These YouTube girls better find some Barbie dolls to play with cause I'm not the one for the kid games," Floyd tweeted about Logan's request for a fight back in November. "Three years ago a fighter from the UFC said my name and I had to put a muzzle on that b---h. @loganpaul can get the same treatment before I go conquer Japan again." 
The fight will be available to watch through pay-per-view on Fanmio. The first one million viewers to purchase the fight will only pay $24.99, though the price will increase automatically on Feb. 11 to $69.99.
Of course, both fighters are bound to net a portion of the pay-per-view proceeds, though again, specific numbers have yet to be released. 
The fight is an exhibition match, meaning even though both players will likely profit from it, it will not be recorded on either's professional fighting records.