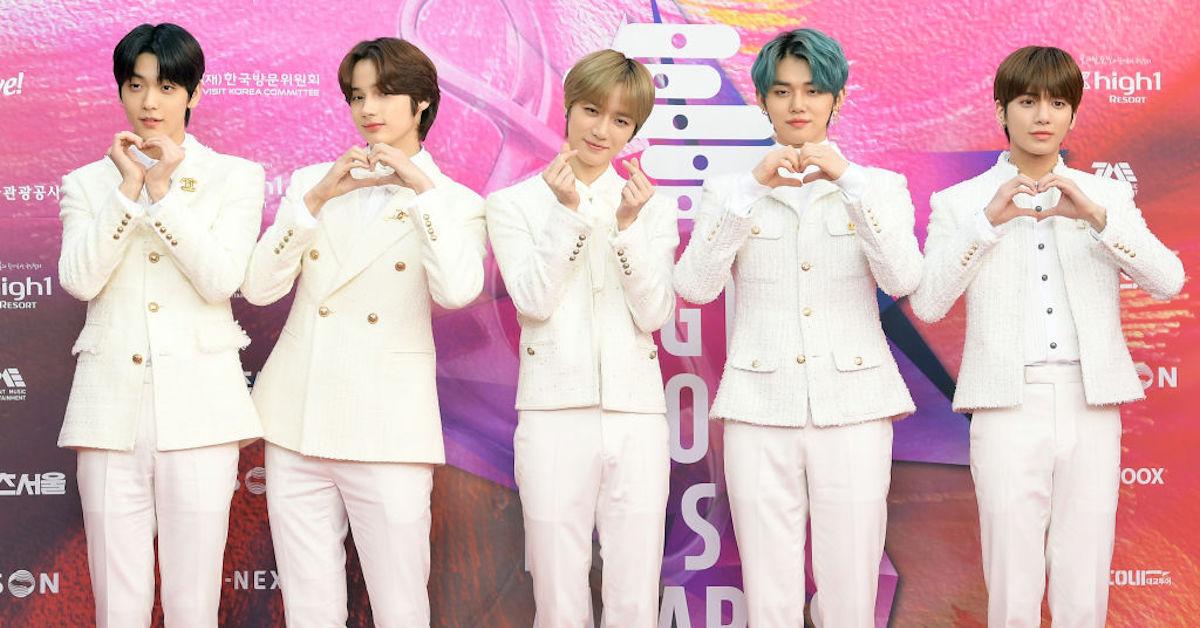 The Members of TXT Are Around the Same Age as BTS When They Debuted
Die-hard fans of BigHit Entertainment's legendary K-pop group, BTS, are most likely familiar with the label's younger K-pop creation, Tomorrow X Together, (which is better known as TXT). The five-member boyband first debuted in March 2019, and after only a little more than a year, they have quickly become a universal favorite among K-pop enthusiasts across the globe.
Article continues below advertisement
Truth be told, we were seriously mind-blown to find out how old the members of TXT are, but with that at the forefront of our minds, we're definitely looking forward to watching them grow as musicians and as individuals.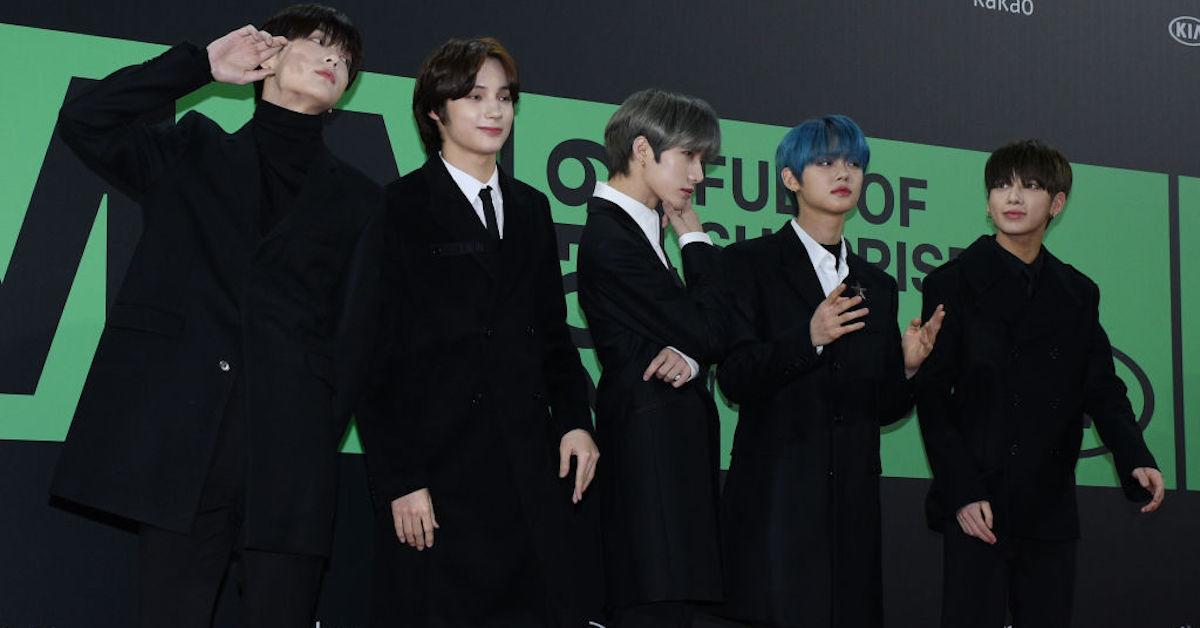 Article continues below advertisement
The boys of TXT definitely look young, and that's because they are.
Age is just a number, which is beyond evident when looking at the birthdays of TXT's five youthful members. According to K Profiles, the oldest TXT member is Yeonjun, who is only 20 years old. Soobin and Beomgyu are both 19 years old, Taehyun is 18, and Huening Kai is the youngest at only 17 years old.
If TXT toured across the U.S., there would be no parties or bar outings after their shows, as none of the members are 21 years old or older. And although you're most likely somewhat shocked by their young ages, it turns out the members of BTS were around the same age when they first started too.
Article continues below advertisement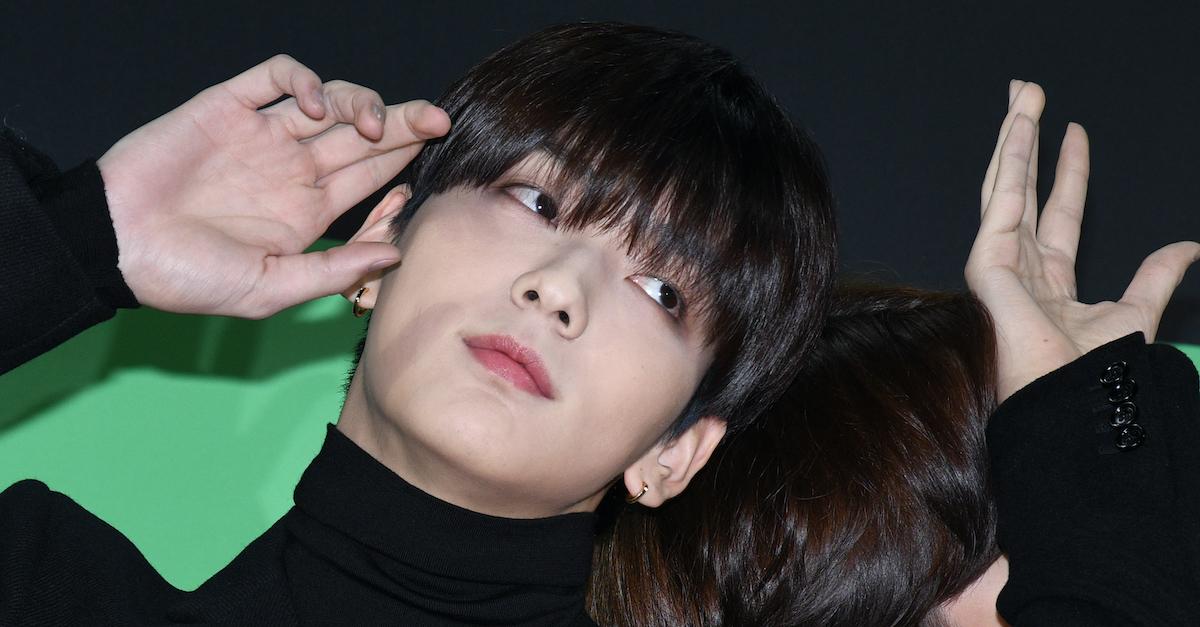 BTS started out back in June 2013, and at the time, most of the members were around the same age as TXT.
A number of members from BigHit's other K-pop band, BTS, were around the same age as TXT's members when they first debuted in June 2013. According to BTS Diary, the band's oldest member, Jin, was 21 years old when they first got started. Suga was 20 years old, J-Hope was 19, RM was 19, Jimin was 17, V was 17, and Jungkook was only 15. That's right — Jungkook was a total baby when the band first got started.
Article continues below advertisement
According to Quora, a number of ARMYs and BTS stans lovingly refer to BTS's humble beginnings as "Fetus-Era Bangtan" or "Baby Bangtan." Will this later be known as "fetus-era Tomorrow X" or "Baby Tomorrow X" for TXT? We are seriously looking forward to some affectionate and undeniably hilarious future nicknames for the beloved, because this is only the start of the long and exciting careers ahead for each of them.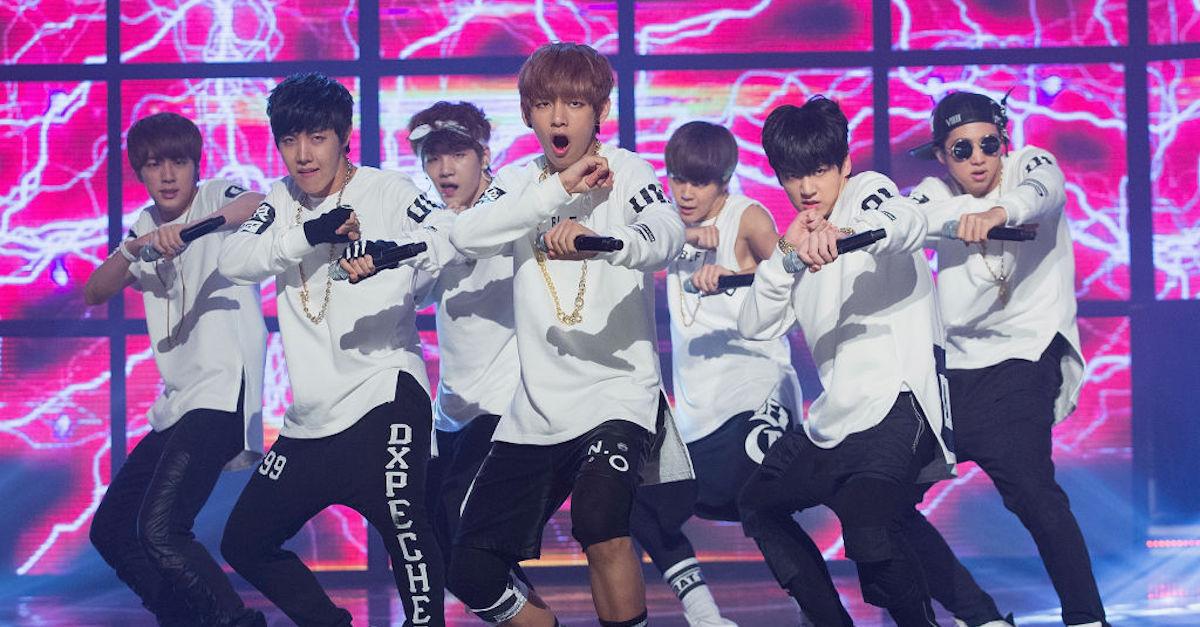 Article continues below advertisement
TXT just released new music.
On May 18, TXT released their first new music compilation of the year, called "The Dream Chapter: ETERNITY," and fans are already obsessed. According to Teen Vogue, the six-track mini-album is thematically similar to their previous two albums, which describe their growth as a whole, as well as conflicting romantic feelings.
Fans are loving hits such as "Crown" and "Cat & Dog," so make sure to listen to both hits while you're stuck inside and seriously jonesing for new music.
Article continues below advertisement
TXT is young — but that only means they have so much to look forward to — and we can't wait to see what they do next.