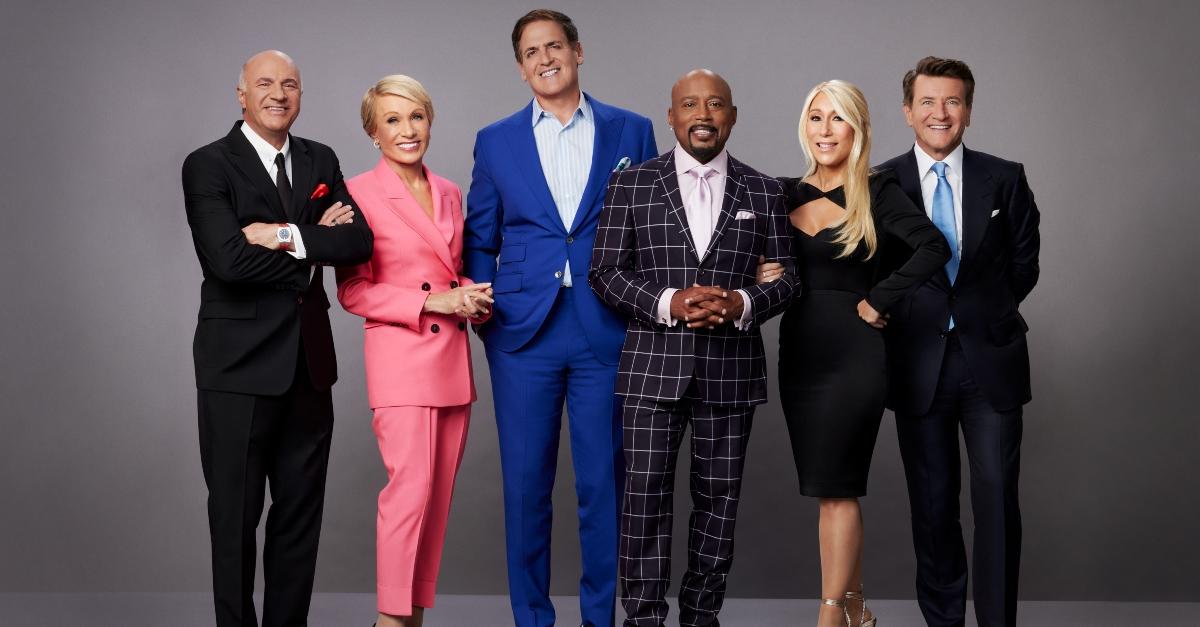 A 'Shark Tank' Contestant Shares What the Application Process Is Like (EXCLUSIVE)
Applying for 'Shark Tank' is easy, but the entire application process takes a lot longer if you're in the running to be on the show, according to a contestant.
Have you ever wondered what it takes to apply to be on Shark Tank? Spoiler alert: there's a lot of waiting, schedule changes, and even false hope for some. But applying to be on the show is easy and the process that comes after it is all worth it if you have that million dollar (or even half of a million dollar idea) that you have faith in.
Article continues below advertisement
Distractify spoke exclusively with Shark Tank contestant Kayla Lupean, whose toy brand and company, Play Maysie: A Portable World of Play, which featured toys geared toward simple imaginative play, is featured in the April 14 episode. She shared what it was like to apply for Shark Tank and how producers stuck with her every step of the way. Her experience may not be the same for everyone who is cast on the show, but it offers some insight into what to expect.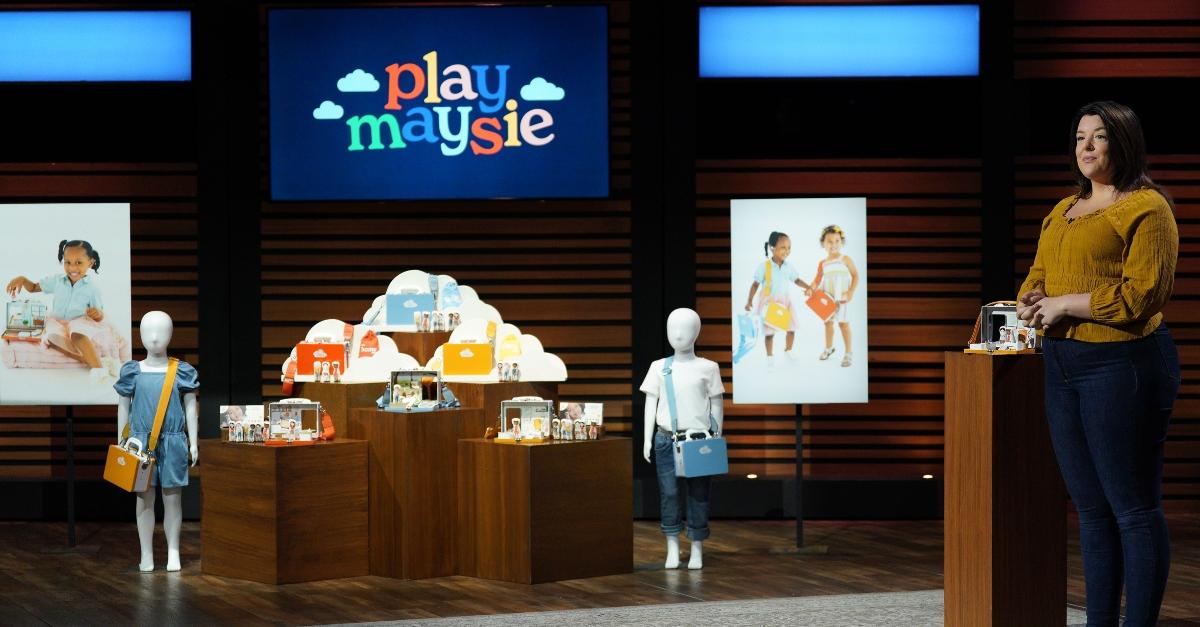 Article continues below advertisement
How do you apply to be on 'Shark Tank'?
As with most reality competition shows, there's an online application for Shark Tank. For some contestants with a hefty following and marketable products, producers might contact them directly before they even have a chance to fill out the form, though.
And that's the case with Kayla and her toy product with Play Maysie too. But there is an application that you can fill out regardless.
If you're selected to be part of the show, be prepared to film at producers' discretion and fly out to the studio when you're required to finally pitch to the sharks, on-set. Kayla shared with Distractify that when she was originally set to film in 2022, she was told she would film her segment in September as opposed to the other filming date in July. Then, shortly before the July date, producers contacted her to see if she would instead film in July.
Article continues below advertisement
"At this point, I don't have my pitch fully memorized, I don't have products shipped out there, we haven't done a display, [and] I don't have childcare for my daughter," Kayla explained, of the moment she got the call. "So I was running around like a mad woman."
Article continues below advertisement
She prepared herself anyway and was set to film much earlier than anticipated. Then, Kayla got another call that she would film in September 2022 after all. The moral of the story? Be ready to do what Shark Tank producers need you to do at the drop of a hat.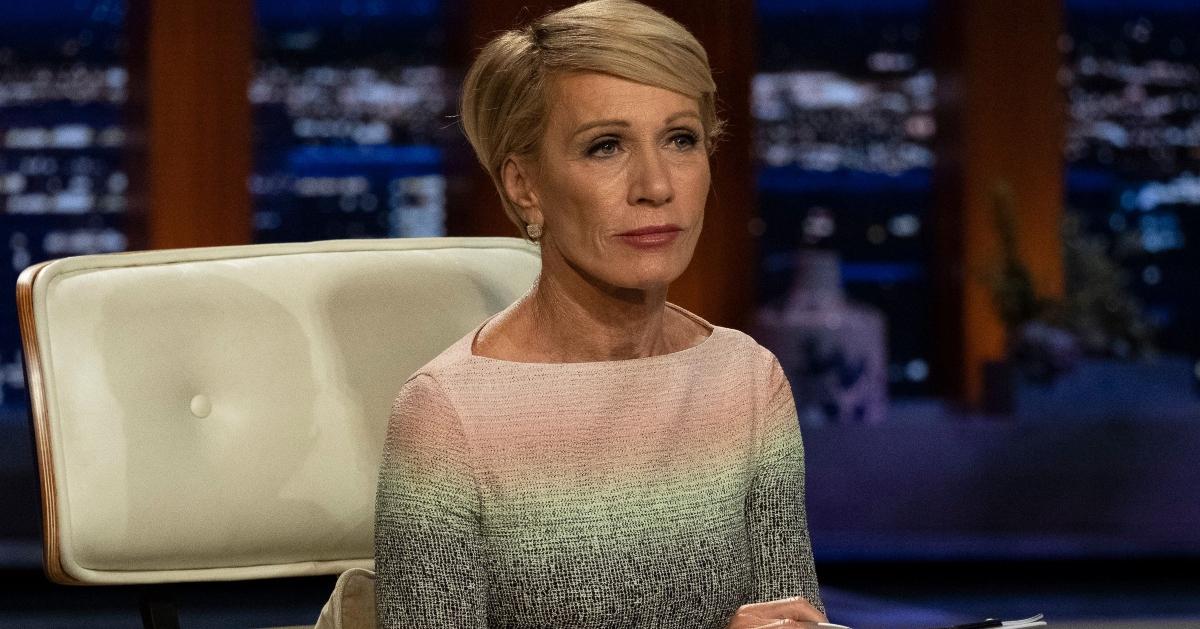 Article continues below advertisement
'Shark Tank' contestant and owner of Play Maysie shared the application process.
Kayla shared with us that, for her, signing up for Shark Tank was a little easier than someone who might sign up for the show with the online application. She explained that she was originally approached on social media about a different show, but when that fell through, she found out the casting producer for that show is the same for Shark Tank.
Kayla then contacted the producer and asked to let Kayla know if the producers would be interested in her for Season 14. In January 2022, Kayla was asked to fill out a more formal application than the one available online.
A couple of weeks later, producers contacted Kayla to make a video to send over. From there, the process continued and it was drawn out at times. But, for Kayla, it was all worth it.
Article continues below advertisement
And Kayla has some key advice for future Shark Tank applicants. If you have the chance to make that video and if you're lucky enough to be on Shark Tank, be as authentic as possible while also never swaying from being in the selling mentality.
"There's a fine line between having a big personality, and also being true to you," Kayla shared. "And I think that it could be easy to get caught up in the show and production. Just accentuating who you are for TV, but remaining true to who you are, is probably the most important [thing]."
Watch Shark Tank on Fridays at 8 p.m. EST on ABC.