You Can Make a Big Splash With a Cannonball Dive on 'Animal Crossing'
Wading into the water is fine, but if you want to really make a splash, here's how to do a cannonball on 'Animal Crossing: New Horizons.'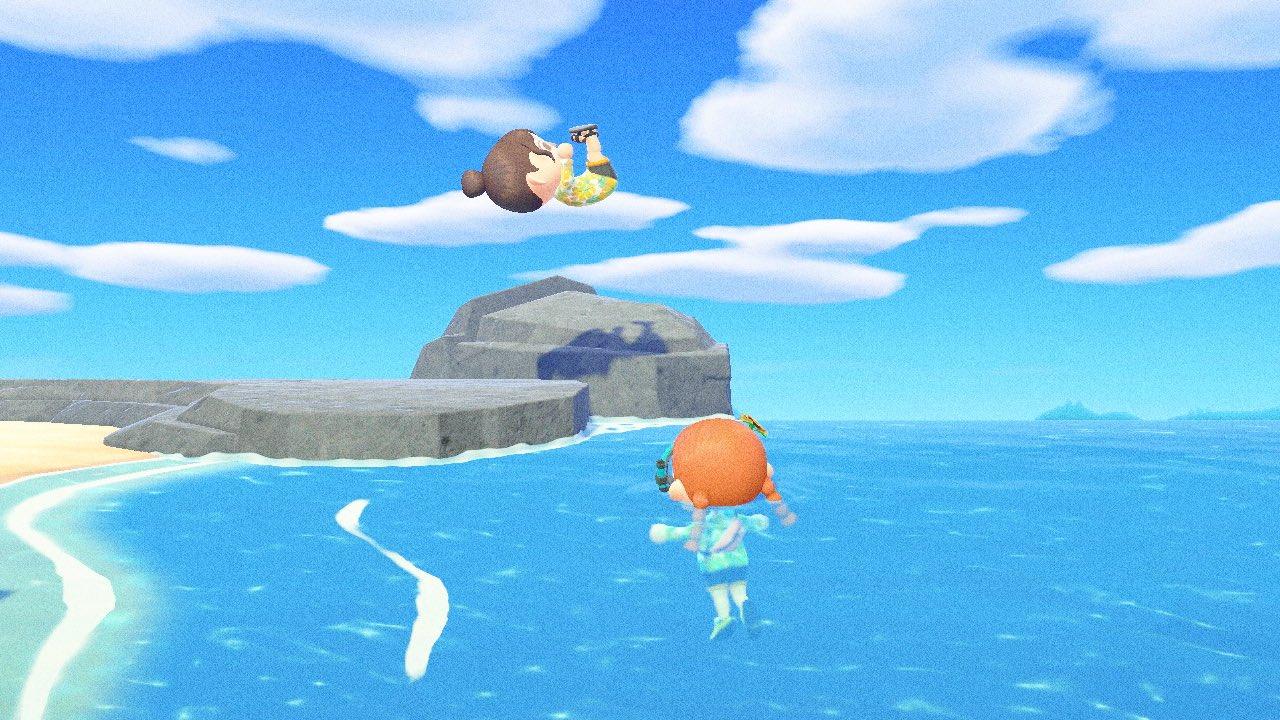 The first summer update to Animal Crossing: New Horizons expanded the world of our tiny little paradises to allow players to swim in the waters around their islands and collect sea creatures and pearls. It's been a ton of fun finding vampire squid and trading scallops with our new best friend Pascal, but some players may be missing out on one aspect of the fun. Did you know you can make your character do a cannonball or perform a front flip dive? Here's how.
Article continues below advertisement
Here's how to do a cannonball on 'Animal Crossing.'
If you don't want to get fancy about diving, you need only press "A" as you approach the water from the shore, and your character will wade in, provided you're wearing a wetsuit. If you're at the dock or on some elevated rocks, however, your character will do a little jump and enter the water butt-first, kind of like a cannonball, though not quite as forceful.
You can also jump from the landing outside your airport. There is no way to dive from the shore, just as there wouldn't be on a real beach, since the waters immediately surrounding the island are too shallow there.
Article continues below advertisement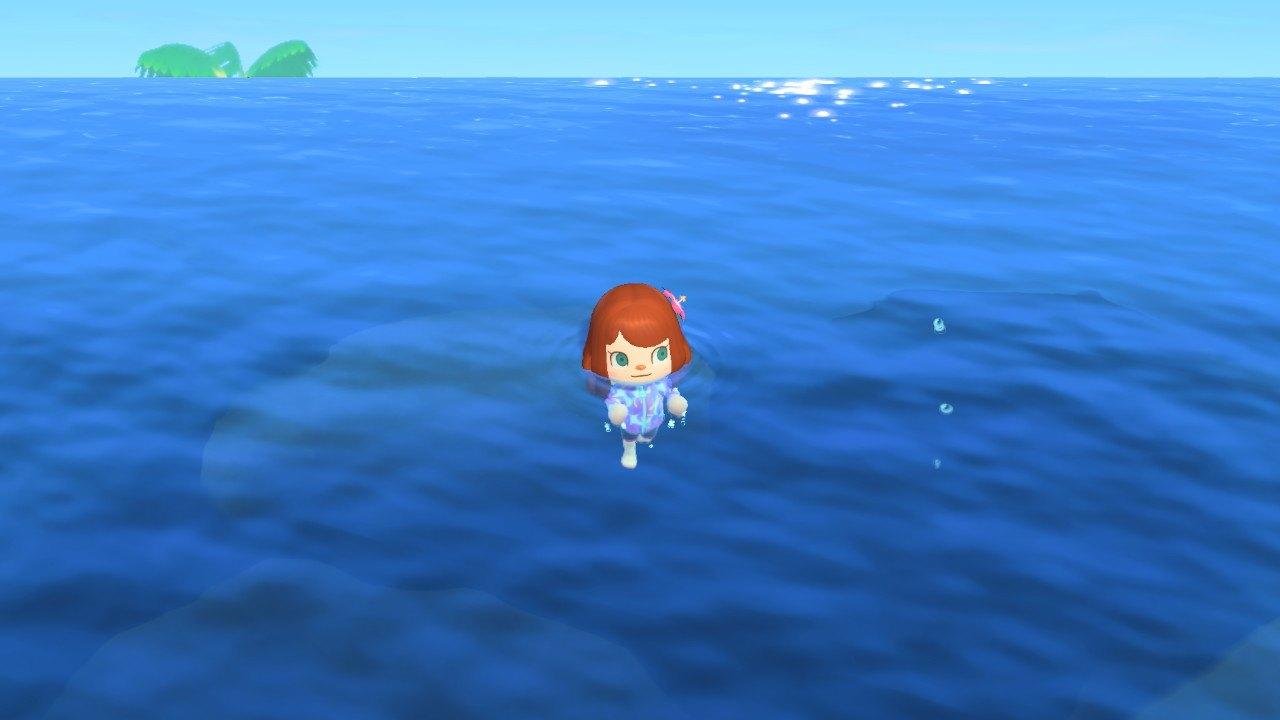 What few players know is that you can also dive in from a first-tier cliff if it overlooks the ocean. Some second-tier cliffs will allow you to do death-drops from way up high, but they have to be very close to the edge of the water. While this butt-first dive is pretty fun, you can kick it up a notch by adding a front flip to your dive.
Article continues below advertisement
How to do a front-flip dive on 'Animal Crossing.'
While this move won't win you any gold medals at the Summer Olympics, it's pretty fun. Rather than walk toward the water and press "A," if you run by pressing B and the left joy-con in the direction of the water and then press "A" to jump in, your character will somersault in the air before landing in the water below. You'll want to get a decent running start and press A a couple steps before you approach the edge. Pretty cool, right?
Article continues below advertisement
Now that you know how to enter the water with a little flair, it's a good time to mention that stealth may be a better approach when you're diving for speedy sea creatures.
Article continues below advertisement
How to "sneak up" on sea creatures.
If you swim in the ocean long enough, you'll pick up on the fact that some creatures below the surface move a great deal faster than others and you can end up chasing them for ages, but we have found that there is a way to get a slight edge. While you can't sneak up on them the way you can sneak up on bugs with your net, we have found success holding "A" rather than repeatedly hitting it.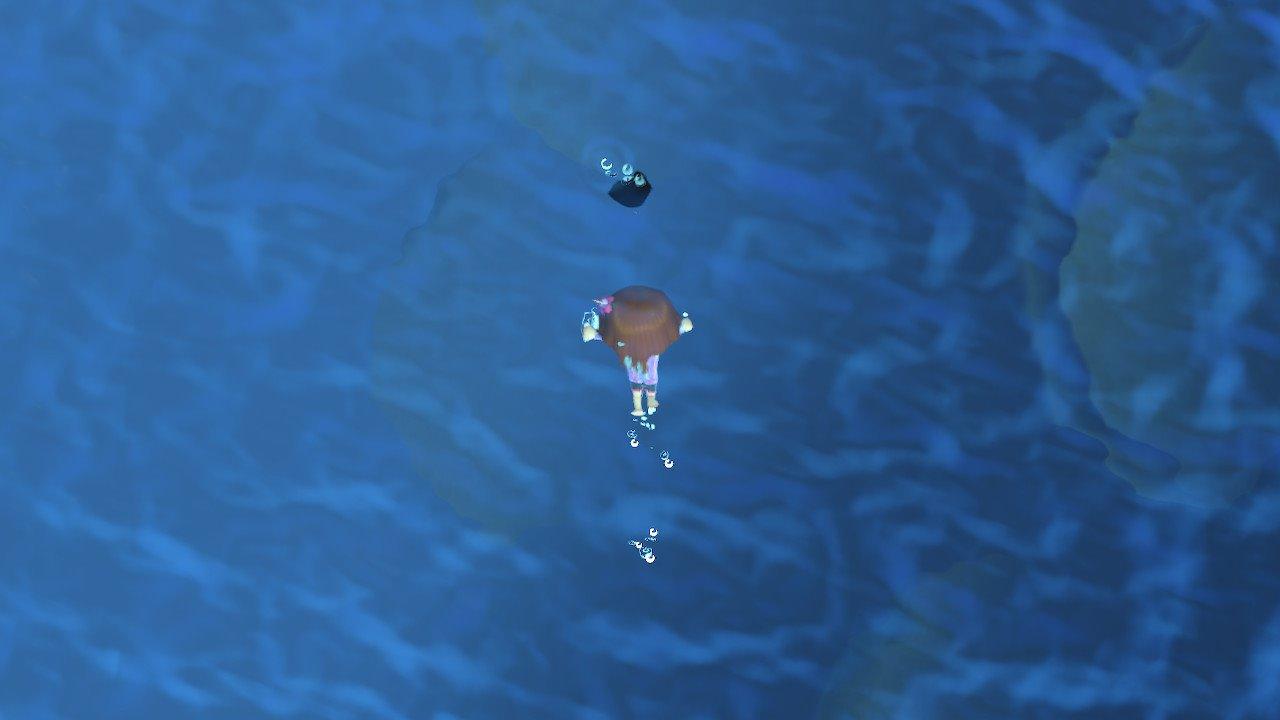 This causes your character's legs to kick but their arms stay relatively motionless. From our experience, it does seem that not disturbing the surface of the water as much with a breaststroke before diving under the surface helps a little bit to avoid giving sea creatures too much of a head start. Just be ready to mash on that "A" button quite a lot as you chase so that you can catch up!