Here's How You Can Change Everything About the Way Your Avatar Looks in 'Pokémon Go'
How do you change the hairstyles in 'Pokémon Go'? Fans have wanted the option available to them for years, but has the game been updated to include it?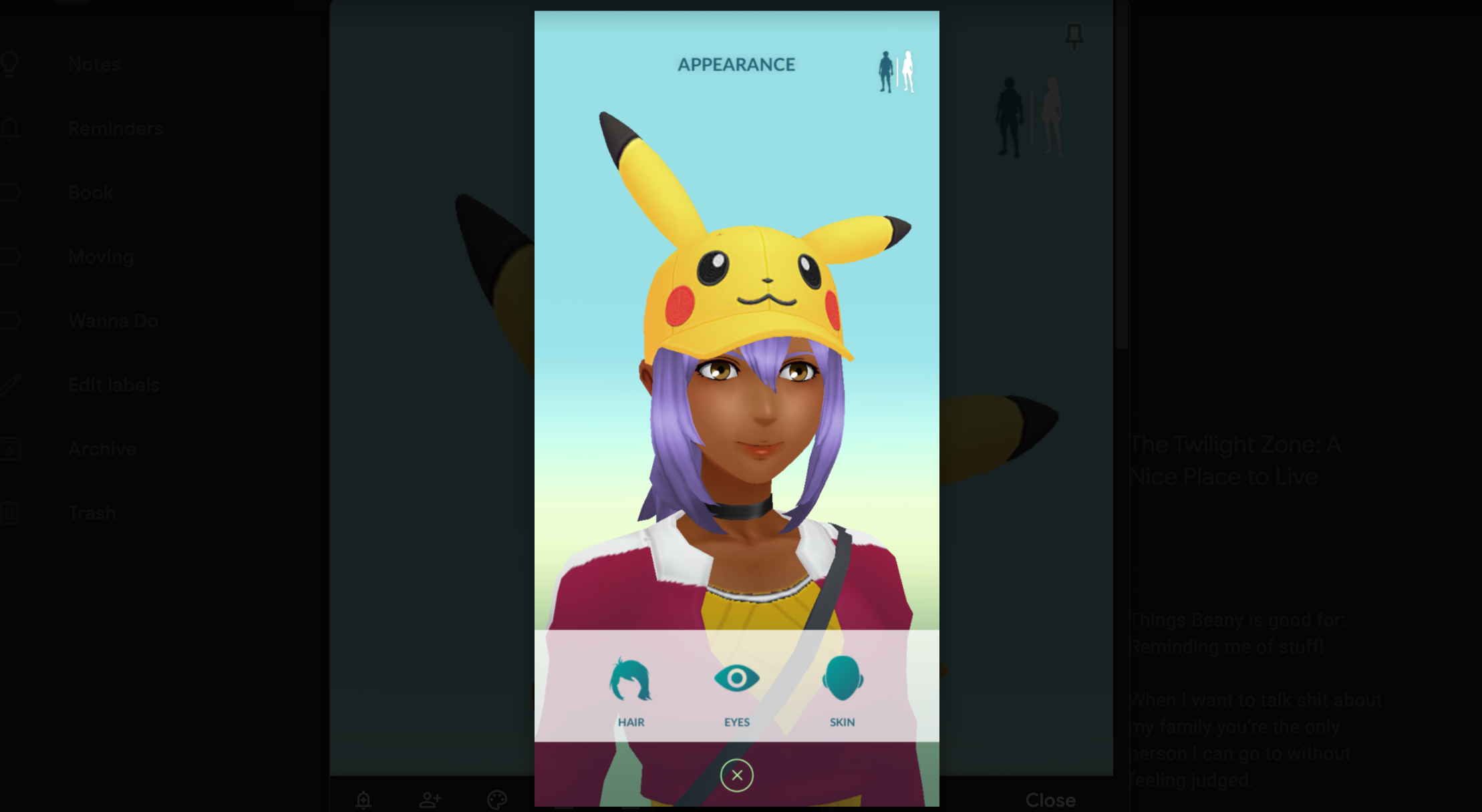 There are so many great elements when it comes to playing Pokémon Go, from catching wild Pokémon, battling other trainers, filling up your Pokédex, and more. You can literally spend hours on the game. But lots of people also love customizing their avatars with things like different clothes, accessories, and hairstyles.
Article continues below advertisement
But how do you change your hairstyles in Pokémon Go? It's a feature that players of the game have been wanting for years. You can change your hairstyles in other Pokémon games, and fans feel like this one shouldn't be different. Here's what we know about how to do so.
How do you change hairstyles in 'Pokémon Go'?
Unfortunately, there's still no way to change your hairstyle in Pokémon Go. But you can change almost everything else. To do so, first you have to tap the icon for your avatar in the bottom, left-hand corner of your screen. On the next screen, you'll see three buttons under your current level: Choose Buddy, Journal, and Style. Tap the Style icon to move forward. Here, you can change things like your clothes, hats, poses, and more.
Article continues below advertisement
In the top right-hand corner, you'll see a small face icon. When you tap that, the screen will zoom in on your avatar. Now, you're in the Appearance menu where you can change your hair color, eye color, and skin tone. When you're done, just tap the Choose button to save your selection and continue customizing if you want. If you don't want to save it, just tap the X at the bottom corner of the screen. Luckily, there's no limit to how often you can change things up.
Article continues below advertisement
The closest you can get to changing your hairstyle is by wearing different hats and wigs. Unfortunately, most of them cost Pokécoins, which you have to pay real money for. When you see a hat or a wig you want to buy, the amount of Pokécoins you have pops up at the top right-hand corner of the screen so you always know what you can afford.
Here's how you can buy Pokécoins.
Most of the hats and wigs in Pokémon Go aren't expensive. Many of them are around 100 to 150 Pokecoins each, but if you like to have a lot of options or just don't have enough to buy what you want, you could run out of in-game currency fast. To buy more, you can tap your current amount in that top corner and it will automatically take you to the section of the purchase menu where you can buy them. You can pay as little as $0.99 for 100 Pokécoins or up to $99.99 for 14,500.
Article continues below advertisement
You can get to the same part of the purchase menu by tapping on an item you want to buy in the game. If you don't have enough Pokécoins, the game will give you the option to buy more. You can also get there from the game's main screen. Tap the Pokéball at the bottom center and the middle button will say Shop. Tap that and scroll all the way to the bottom to buy them. Underneath that, there's a section to type in any promo codes you may have.