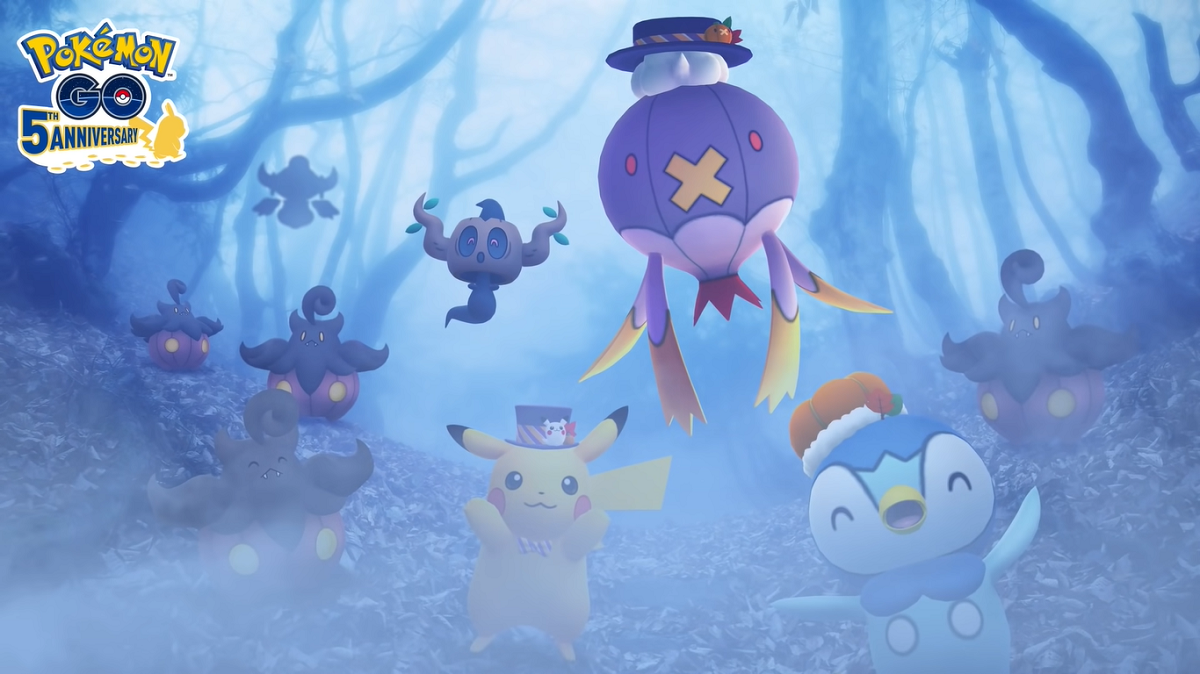 Celebrate Halloween in 'Pokémon Go' With the Pumpkaboo Collection Challenge
The second half of the Halloween 2021 event is officially underway in Pokémon Go with the start of the Pumpkaboo Collection Challenge. The new challenge is part of the "Ghoulish Pals" event which celebrates the spooky season in style. This marks the new part of the "Halloween Mischief" event.
Article continues below advertisement
The first half, "Creepy Companions," began on Oct. 15. The event saw the debut of Galarian Slowking, and Psychic and Poison-type Pokémon like Misdreavus and Gastly appeared more frequently. Throughout both halves of the event, players can even capture "Halloween Mischief" versions of Pikachu and Piplup, where the Pokémon wear adorable hats to celebrate Halloween.
Ghoulish Pals began on Oct. 22 and will run until Halloween Day on Oct. 31.
A few new spooky species were added to the game including Pumpkaboo and Gourgeist, and they bring with them some interesting new mechanics.
Article continues below advertisement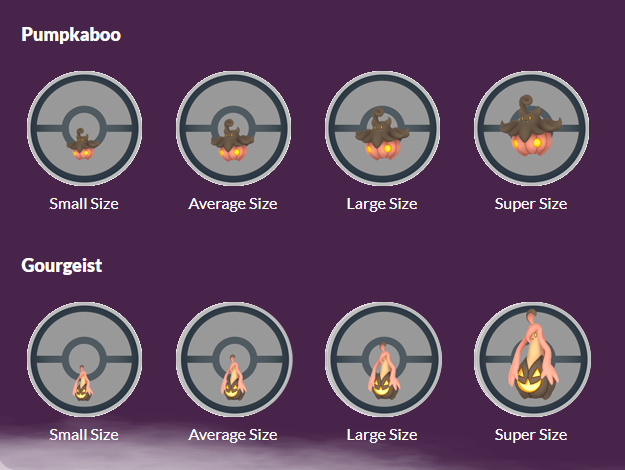 Here's how to grow and evolve your new Pumpkaboo.
Pumpkaboo and its evolution Gourgeist make their Pokémon Go debut along with Phantlump and Trevenant. Those Pokémon, alongside many of the species from the first half of the Halloween event, will appear more frequently in the wild for you to catch.
But for Pumpkaboo and Gourgeist, you can actually catch them in different sizes. The Ghost/Grass-types come in Small, Average, Large, and Super sizes, and will appear bigger in the game.
Article continues below advertisement
Catching all four sizes of Pumpkaboo during the Collection Challenge will yield you a total of five rare candies at the end of the Halloween event. While Small and Average sizes will generally appear the most frequently, Large and Super sizes will be pretty rare to come across. You'll have to do some digging to get them to spawn during the event. Otherwise, PokéStop lures and incense might be your best friends for the next couple of weeks.
You'll also be able to evolve your Pumpkaboos into Gourgeists, and depending on what size you evolve, they will retain their size upon their change. You can either use 200 Pumpkaboo candies or use trade evolution to evolve a Pumpkaboo you receive from another player. Those using candies are in luck since the double catch and transfer candy bonuses are in effect.
Article continues below advertisement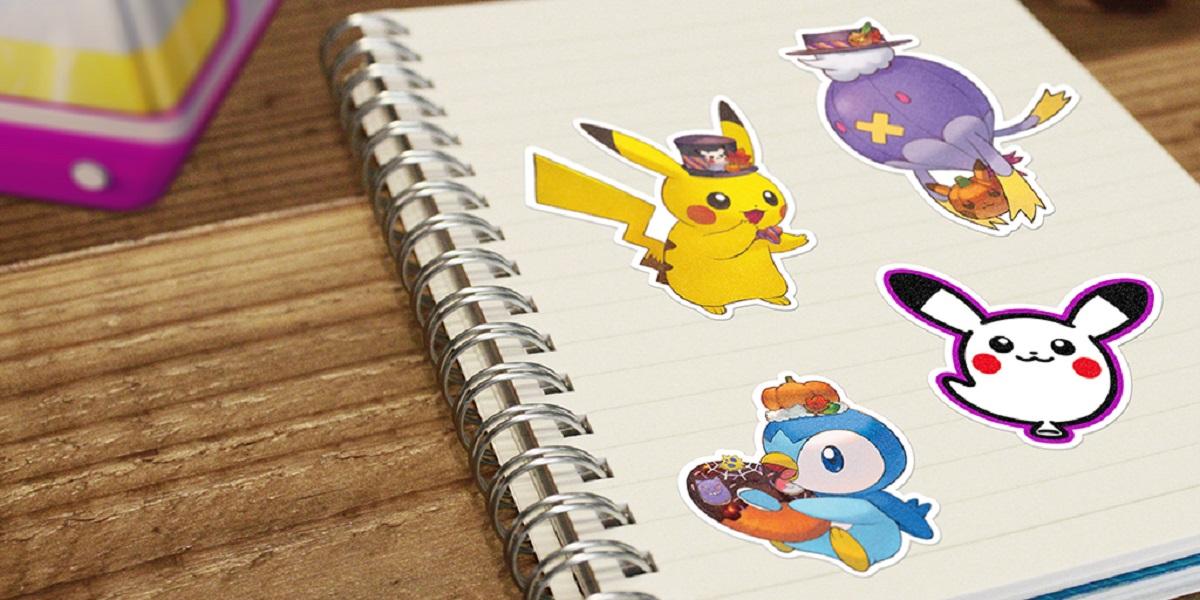 There's more mischief to be had in catching Pokémon!
The new part of the event also unlocks the "Misunderstood Mischief" Special Research story, which will unlock a new Hoopa-related event.
The official site reads: "Professor Willow has a frightening but eye-opening encounter with some Phantump and Trevenant in a forest. This reminds him that Hoopa is also a Ghost-type Pokémon, so perhaps this is the perfect opportunity to do more research on the spooky, spectral Pokémon around us."
Article continues below advertisement
Along with the spooky-themed wild encounters, raids will feature some creepy critters as well. The Five-Star Raid for this event will feature the legendary "Pitch-Black Pokémon," Darkrai. And as a first for Pokémon Go, Mega Absol will be available in a Mega Raid.
A "Halloween Mischief" Special Raid Weekend will also take place on Saturday, Oct. 30 and Sunday, Oct. 31, where Mega Absol and Darkrai will appear more frequently in raids.