'Pokémon Legends: Arceus' Will Introduce Noble Pokémon and New Hisuian Forms
The upcoming video game 'Pokémon Legends: Arceus' will feature new Pokémon for the Hisui region, and the introduction of Noble Pokémon.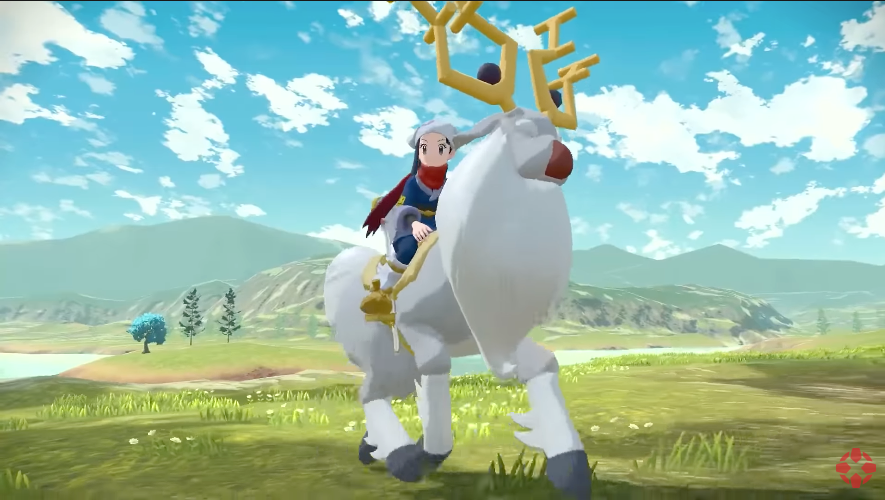 Since the Pokémon Company announced its first open-world Pokémon game, Pokémon Legends: Arceus, longtime fans have been wondering what new monsters will be added to the ever-expanding Pokédex. The game takes place in the Sinnoh region before any of the previous titles.
Players will take one of three familiar starting Pokémon on this journey and meet some new characters along the way — including these never-before-seen Pokémon.
Article continues below advertisement
Noble Pokémon will be introduced in 'Legends: Arceus.'
Like most new Pokémon games, Pokémon Legends: Arceus will bring to the table new and never-before-seen Pokémon for players to battle and potentially capture. The upcoming open-world title will also feature an entirely new type of Pokémon: Noble Pokémon.
The official description for these new creatures says they seem "to hold power not held by regular Pokémon." These Pokémon also apparently have wardens, who are people assigned to care for them and ensure they're not disturbed.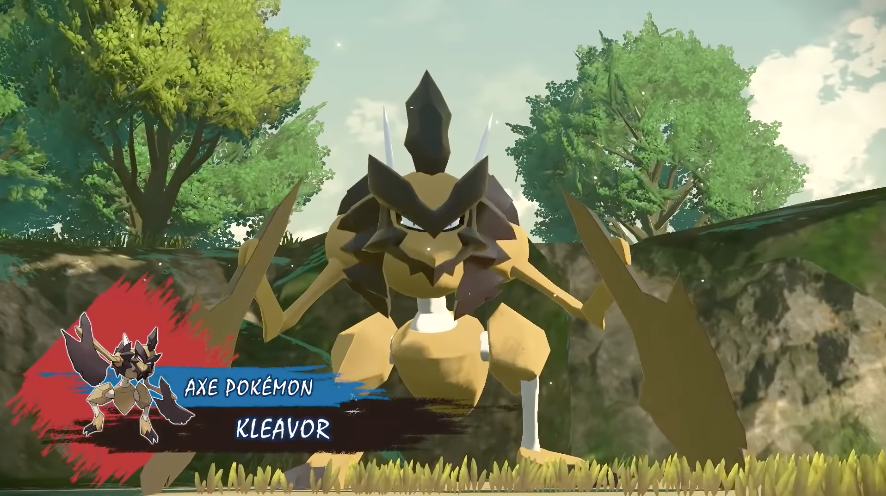 Article continues below advertisement
So far, only one Noble Pokémon has been revealed among the many other new Pokémon that will appear in the upcoming title.
Kleavor, a bug and rock-type Axe Pokémon, is one of the new Noble Pokémon you'll face off against in battle. As an evolution of Scyther, this Pokémon is labeled the "Lord of the Woods," suggesting there are different Noble Pokémon for different areas of the early Sinnoh region.
The trailer depicts a new battle style specifically for these monsters, suggesting it'll be a bit more complicated than the average turn-by-turn battle style longtime players are used to. You'll battle these Pokémon as you would in most titles, dodging blows and adding Pokémon to your team to assist you as you battle.
At this time, it's not clear just how many new Noble Pokémon will be in Legends: Arceus, though you can expect more than just Kleavor in the final title.
Article continues below advertisement
There are plenty of other new Pokémon, as well as Hisui region exclusives.
There have been plenty of leaks on the internet within weeks of the game's release, though not all of the new Pokémon have been confirmed by the developers just yet — and you'll likely have to check out the game to confirm them for yourself.
The confirmed new Pokémon coming to Legends: Arceus include Wyrdeer, an evolution of Stantler. Standing at almost 6 feet tall, this Big Horn Pokémon will allow competent trainers to ride it across the landscape in Legends: Arceus.
Article continues below advertisement
Water and ghost-type Pokémon Basculegion is another addition to this new region, only evolving when a Basculin "is possessed by the souls of other Basculin from its school that could not withstand the harsh journey upstream." This very angsty Pokémon will also allow trainers to ride it through the waters once they reach a certain skill level.
Braviary, Growlithe, Voltorb, Zorua, Zoroark, Arcanine, Electrode, Sneasel, Quilfish, Sliggoo, Lilligant, Avalugg, and the game's starter Pokémon will all have Hisuian exclusive forms in the game. A couple of these Pokémon will also get new evolution forms in the upcoming title, bringing a lot of new content to the table.
You'll be able to get your hands on Pokémon Legends: Arceus when it drops on Jan. 28, 2022.