The "Hole in the Floor" Filter on TikTok Is a Neat Effect for Your Videos — Here's How to Do It
Want to know how to do the "Hole in the Floor" filter on TikTok? It adds a special effect that makes it appear as if you're falling.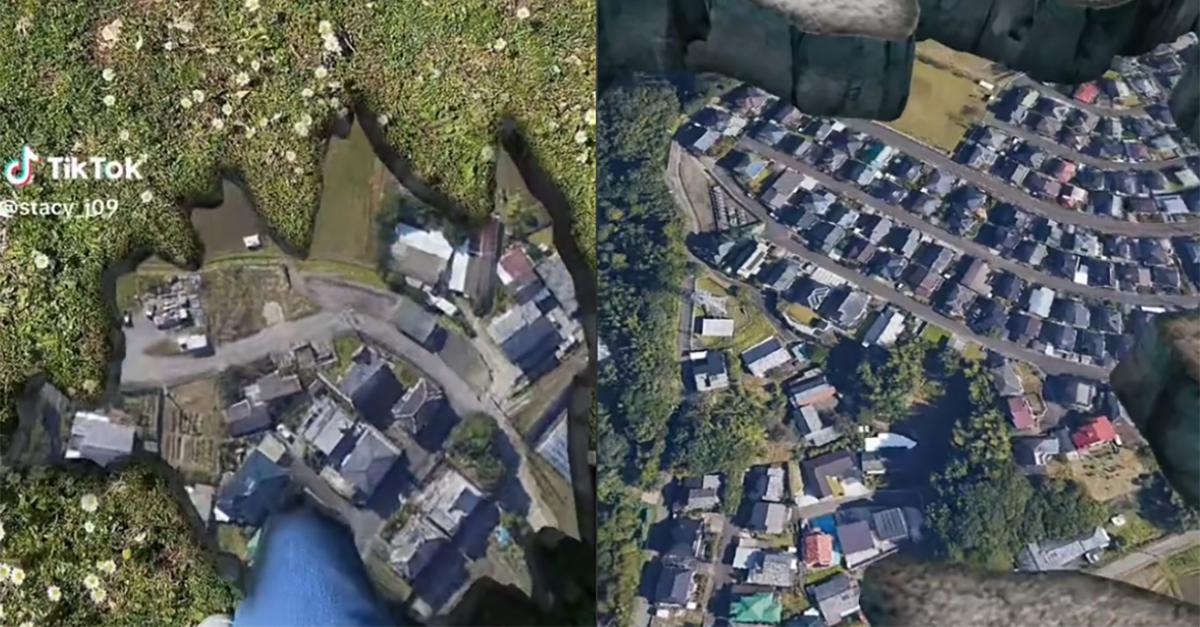 Whenever a new and interesting filter or effect comes out on TikTok, everyone always wants to know the same thing: How do you do it on your own videos? Whether it's a new and exciting trend or just a little added flair meant to spice up your content, it can be fun to experiment with different filters to see which ones your followers enjoy. You may just even end up starting your own trends depending on what you upload.
One of the latest trends is jumping through a hole in your floor.
Article continues below advertisement
In one of the new TikTok trends currently sweeping the platform, folks are using a filter to create a hole in the floor or the ground that allows you to "fall" through and plummet toward a completely different point in space. It's a neat little trick that people have been using to tell some hilarious jokes and share some fun memes.
If you're looking to hop on the bandwagon for your own TikToks, here's how to use the "hole in the floor" filter in your videos.
Article continues below advertisement
Here's how to do the "hole in the floor" filter on TikTok.
As popular as the filter itself has been on the platform in the past few weeks, one of the most popular videos surrounding this new trend is a tutorial uploaded by @ilviglio that currently has over 7.8 million views. In it, he provides a quick tutorial on how to use the filter.
In the tab for TikTok filters, you cans earch for "A hole in the floor" created by user @leeklee06. Once you tap into it, the hole should appear wherever your camera is pointed and remain fixed there. Now that the hole is on your floor, you can simply tap it to expand the view within it to fill a panoramic view. You can even peek through the hole to see its borders.
Article continues below advertisement
With a little visual trickery, you can most certainly make it look as if you've fallen through the hole and into a completely different area.
Some folks have pointed out that the scenery within the hole looks a lot like superimposed Google Maps footage, but it's definitely a fun filter to pull out for your content nonetheless.