'Fortnite': Here's How You Can Find a Tornado and Use It to Travel
Here's how to find a tornado in 'Fortnite.' These fun new additions to the game have a few uses besides throwing objects all over the map.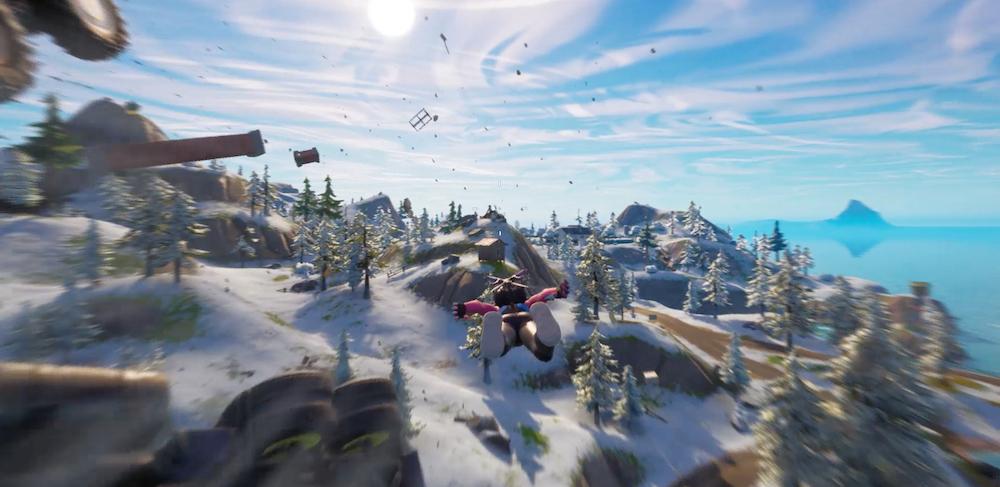 The world of Fortnite is forever expanding, and now players can fight against the weather. In the 19.01 update that was released in early 2022, players got weather storms — and one of them is a tornado. This fun new addition to the game brings fresh dynamics to the gameplay, and luckily they aren't difficult to find.
Here's what you have to do find a twister yourself.
Article continues below advertisement
Here's how to find a tornado in 'Fortnite.'
The good thing about tornados in Fortnite is that they aren't hard to see from the air at all. Just like the ones in real life, they look like spirals coming down from the sky, except the ones in the game come complete with a mushroom cloud at the very top. Plus, they are dark in color so you will notice one right away.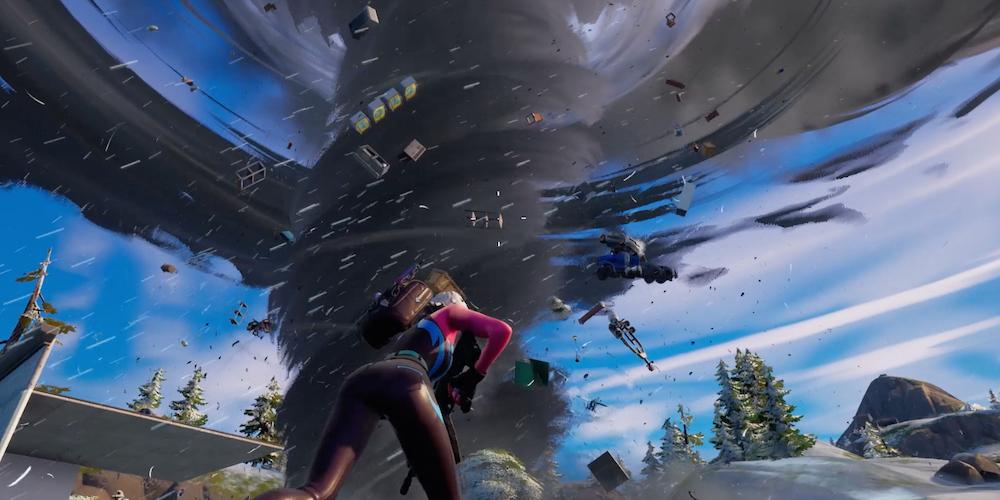 Article continues below advertisement
When you finally reach a tornado, be on the lookout for flying objects. These storms will suck things up and spit them back out, but you can play around with this mechanic as well. Players can fly into tornados without taking damage. They will simply fly in the same direction as the cyclone. By Post on YouTube stated it took about half an hour to find one; meanwhile, Fortnite's Fandom Wiki says it take about 25 seconds for one to form and they last about eight minutes.
Another YouTube channel called Gummyoshi pointed out that it can be hard to find tornados in Fortnite because they can spawn all over the map. So you may need to be patient or skydive your way onto the ground.
Plus, tornados can be a way for you to travel around the game's map. Not only do they slowly make their way across the land on their own, but they will also spit you out if you get caught in one for too long.
Article continues below advertisement
There's also lightning in 'Fortnite.'
Along with tornados, lightning has also been added to Fortnite. Since it found its way into the game, players have been trying to get struck by it. Just like with tornados, lightning clouds can form anywhere on the map and are also very dark so they will be hard to miss. Once you find them, all you have to do is run under in it hopes of getting electrocuted.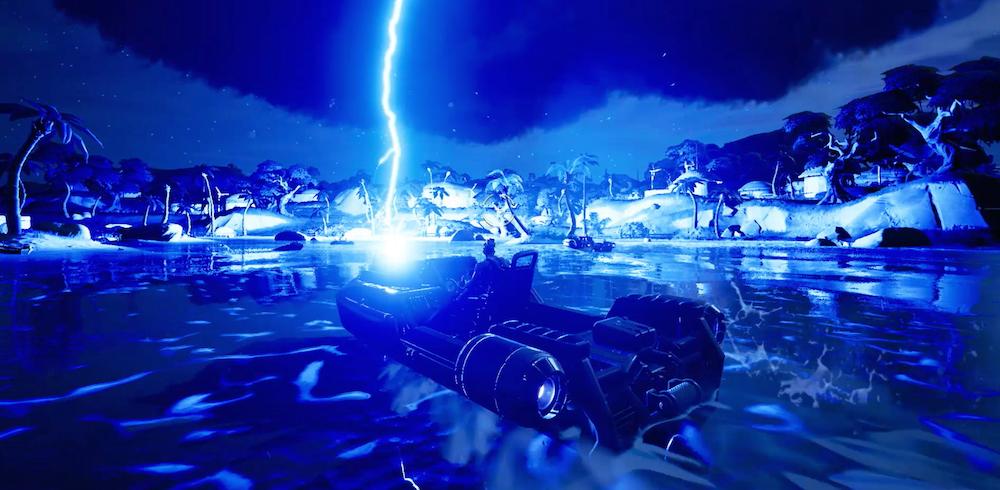 Article continues below advertisement
According to Fortnite's blog, there are a couple things you can do to increase your chances of getting struck by lightning: "Jump into a body of water beneath the cloud, or reach the highest land point under it!"
Also, look for a blue glow if you want to get struck by lightning, as YouTubers have said that these are spots where it's just about to strike. When you do get hit, it takes 10 HP from you, but be careful: The land around the strike also catches on fire. So if you don't move from the area right away, you will burn and lose even more health.
Keep in mind that when you do get struck, you won't get struck again. It only happens once per game.