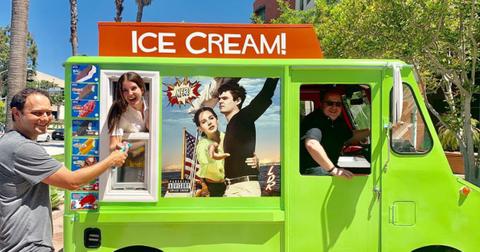 Lana Del Rey Gives Fans New Music and Ice Cream ⁠— What More Could You Want?!
By Rebecca Macatee
So how do you find Lana Del Rey's ice cream truck?
On August 29, Lana posted to Instagram that she was "going to have a couple ice cream trucks going up and down the coast this weekend. [You] can get some popsicles and vinyl if [you] see this little lime [truck]."
The singer didn't post the exact route any of her ice cream trucks would be taking, so keep your eyes peeled. We're also betting Lana will post some real-time location updates to her Instagram page @lanadelrey.