Your Guide to Crafting in 'Palia'
You'll do a lot of crafting in 'Palia,' but the key to getting new recipes to make more furniture items is — you guessed it — more crafting.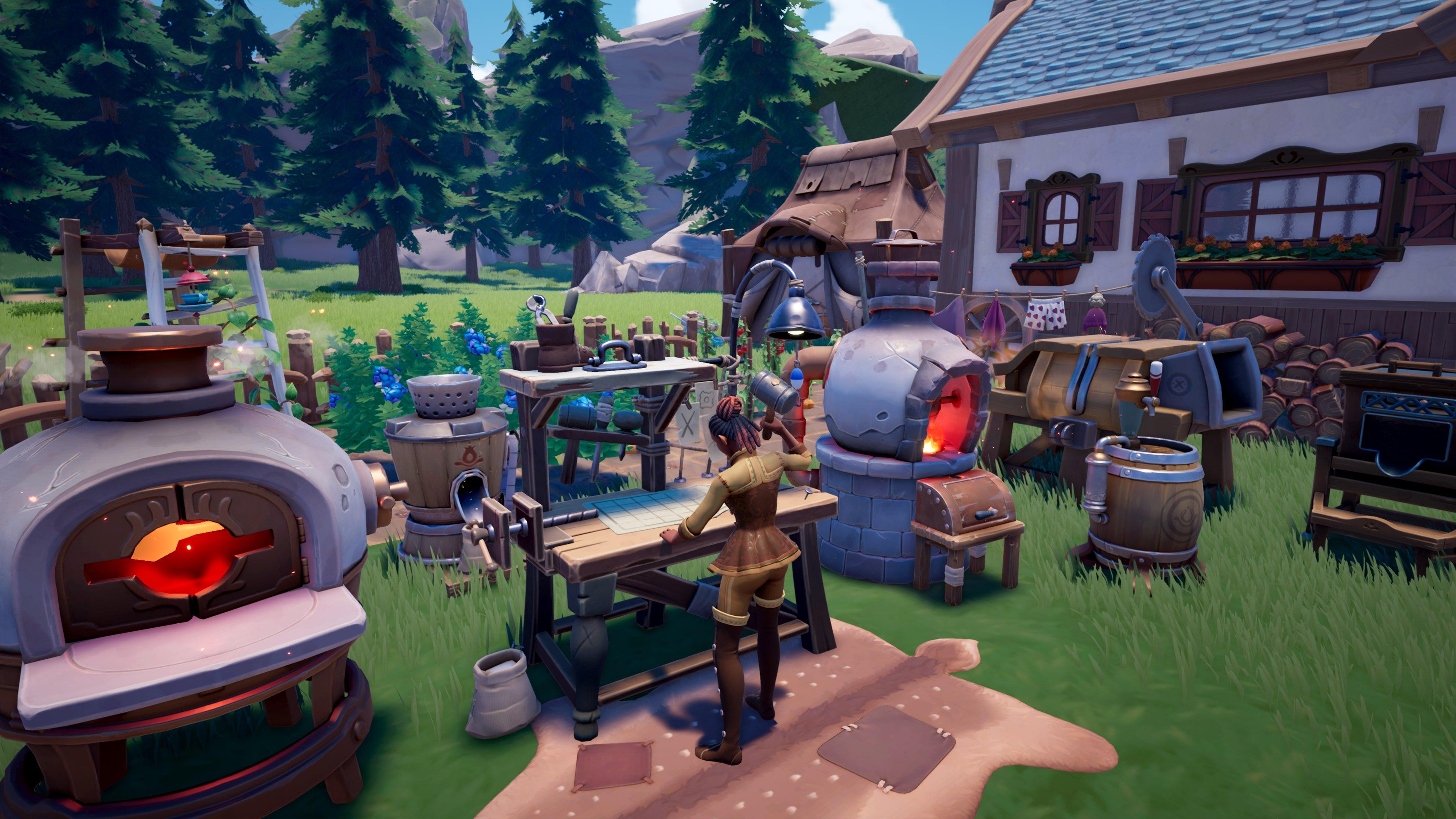 Crafting is an essential part of Palia, the new cozy MMO now in beta. If you want to deck out your home and be the envy of all of your friends, you'll have to do some crafting to get the right furniture pieces. Sure, some of them are available to purchase from Tish's furniture shop, but if you want to advance your skills, you'll want to craft as many items as you can yourself.
Article continues below advertisement
Tish will start you off in your first few hours of Palia by giving you some crafting recipes to try out for yourself, but to complete some of the crafting collections, you'll have to do some crafting yourself. Here's how to get more crafting recipes in Palia.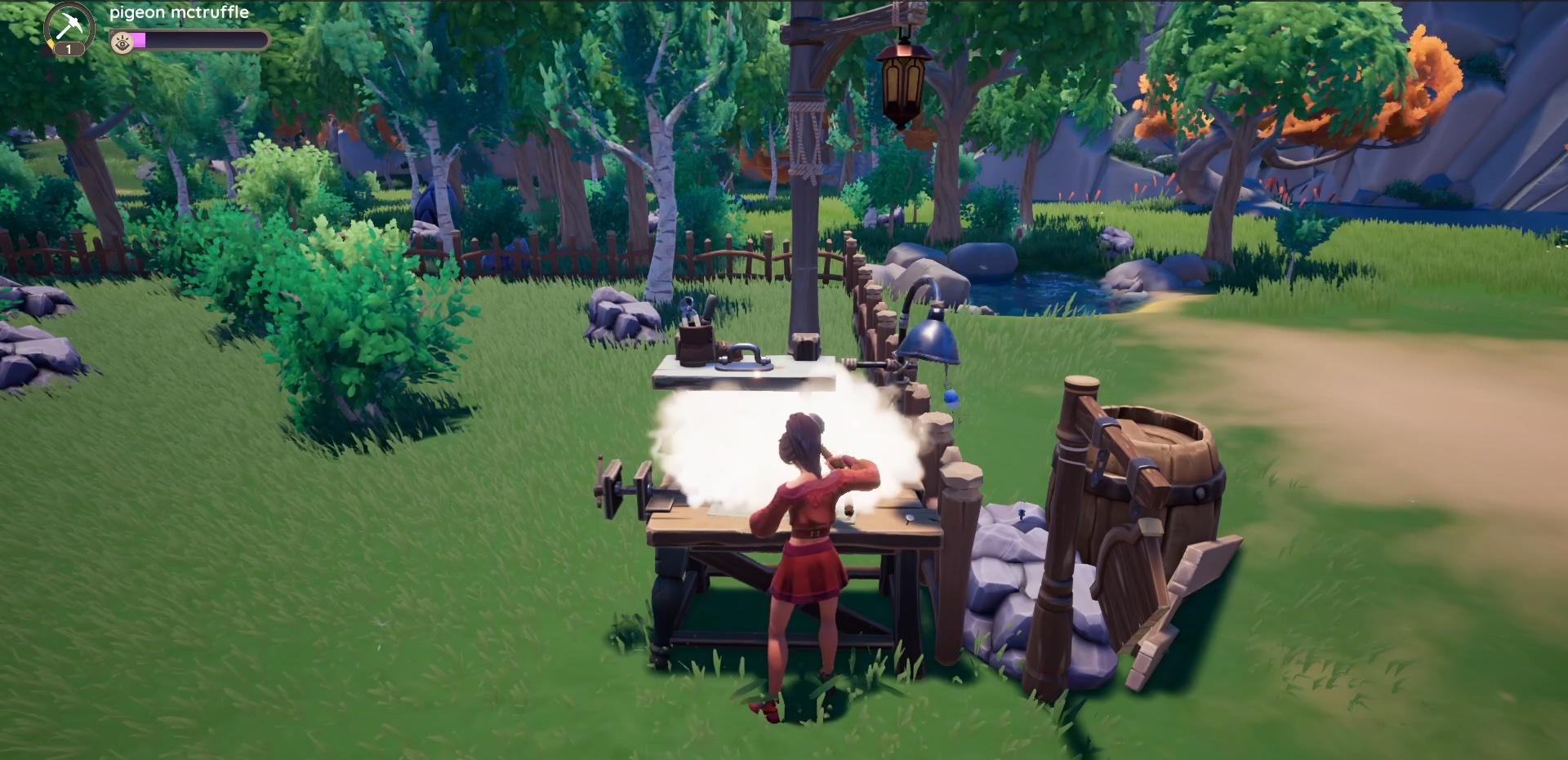 Article continues below advertisement
Crafting is the best way to get more crafting recipes.
Believe it or not, the best way to fill your compendium of crafting recipes is to continue to do more crafting. As you work your way through the crafting recipes, you'll be inspired to come up with more. Once you craft a recipe for the first time, you'll be prompted with three thought bubbles, each showing the silhouette of a new recipe you could learn. Some of the items, like beds, are obvious, though you won't know the design of the item exactly until you select it.
These presumably come up every time you craft a recipe you have not previously crafted until you've unlocked all of the items in a particular furniture collection. You also won't be able to get new recipes by crafting the same ones over and over again, which means you'll want to try out every new recipe you come up with if you hope to complete your furniture collections.
Article continues below advertisement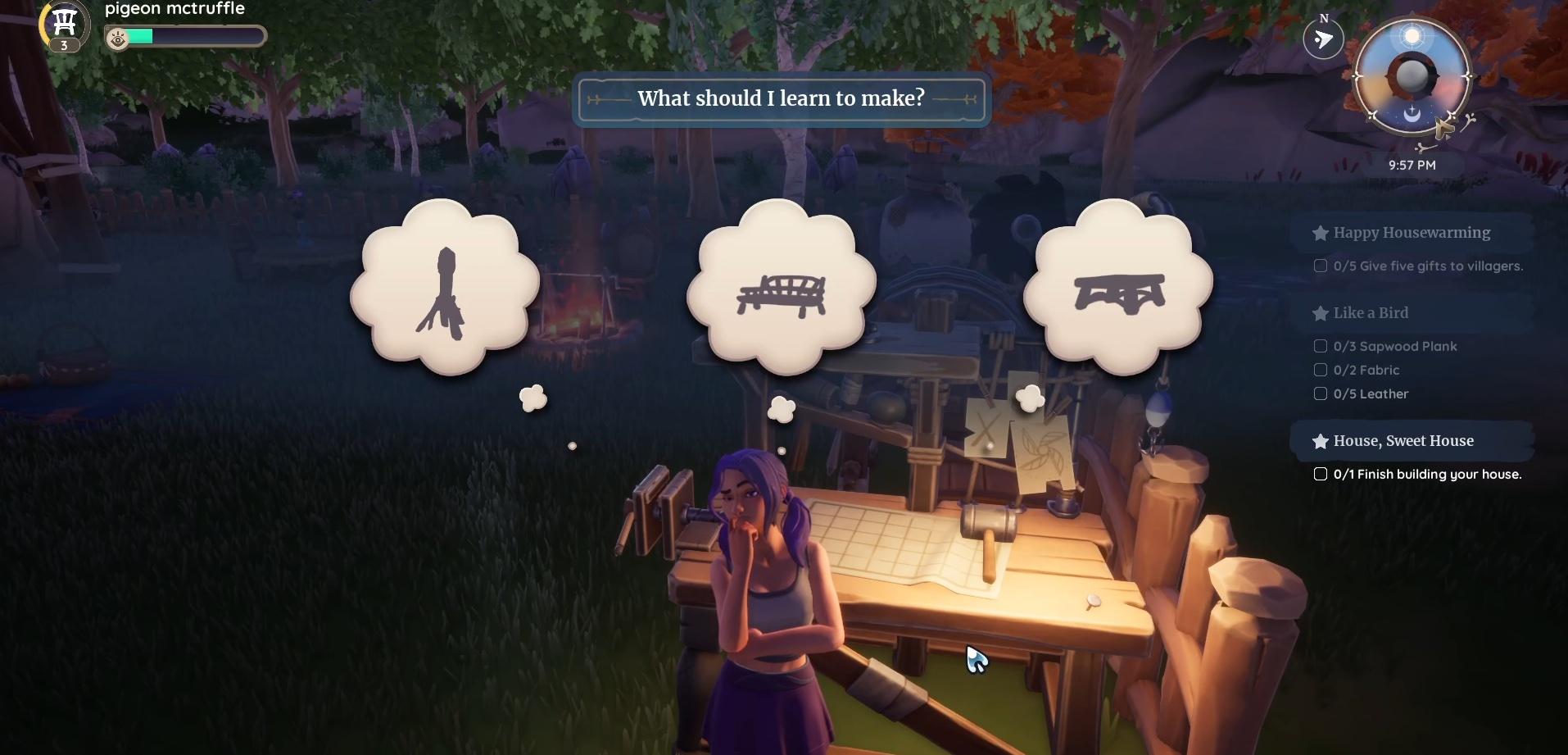 As you get more recipes, you'll also need to make sure you have the appropriate number of resources available to craft them. It may be worth it to upgrade your tools as you go to make chopping wood and breaking rocks much faster.
Article continues below advertisement
You can also buy recipes from Tish.
Though Tish gets you started on your furniture crafting journey, she'll have more recipes for you to purchase if there's a specific recipe you're looking to get but haven't been able to come across it just yet. To purchase new recipes from her, you'll want to open her shop by speaking with her or opening the store at her furniture shop in the town square.
She should have a collection of recipes for purchase, which you can buy with either Skill Medals or coins. You'll probably want to save up if you're going this route, though — and the only way to get Skill Medals is to advance that particular skill (which means crafting more furniture).
Basically, if you want more crafting recipes, the best way to do this is to craft as much as possible.