Taco Bell's Latest Limited-Time Food Venture Is a Little Different Than Their Typical Fare
On Jan. 6, 2022, Taco Bell did the unthinkable by adding Crispy Chicken Wings to their menu. Here's how you can purchase these items for yourself!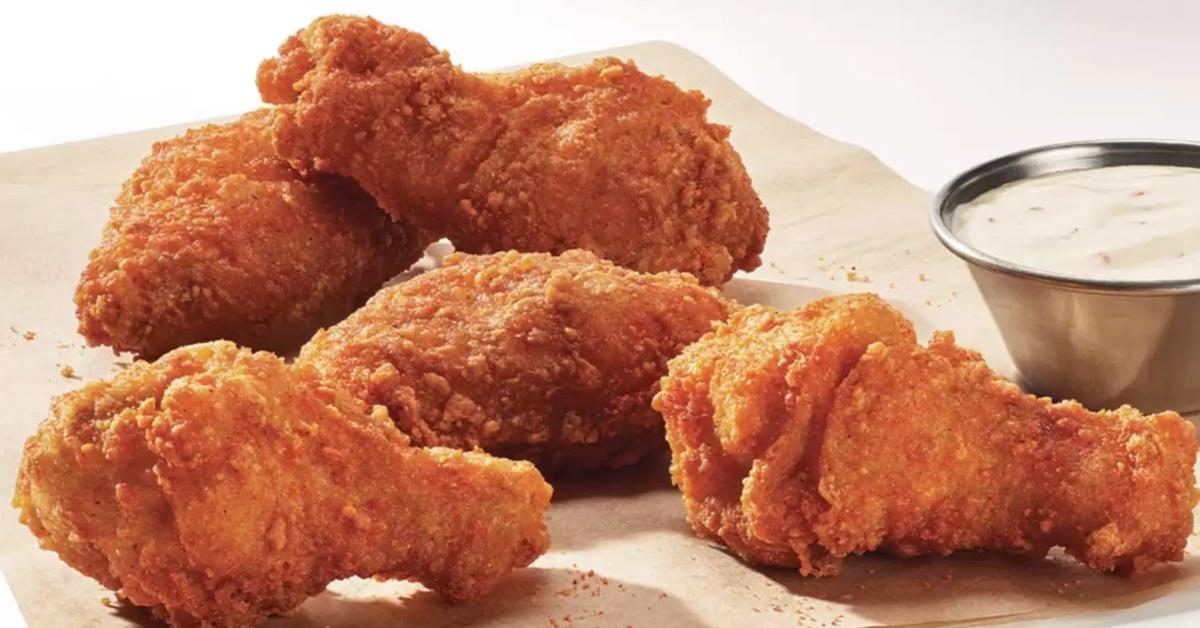 Food chain Taco Bell has always been people's go-to late-night snack, and now they're adding a delicious new item to their menu for a limited time: Crispy Chicken Wings.
On Jan. 6, 2022, the company announced Crispy Chicken Wings as a new menu option, only available after 2 p.m. through Jan. 12.
Article continues below advertisement
While the Crispy Chicken Wings are only the latest in a series of new menu items Taco Bell is testing out, fans are eager to get their hands on this surprise snack. Here's everything we know about how to order the Crispy Chicken Wings, what their prices are, and the other surprise menu items arriving at a Taco Bell near you.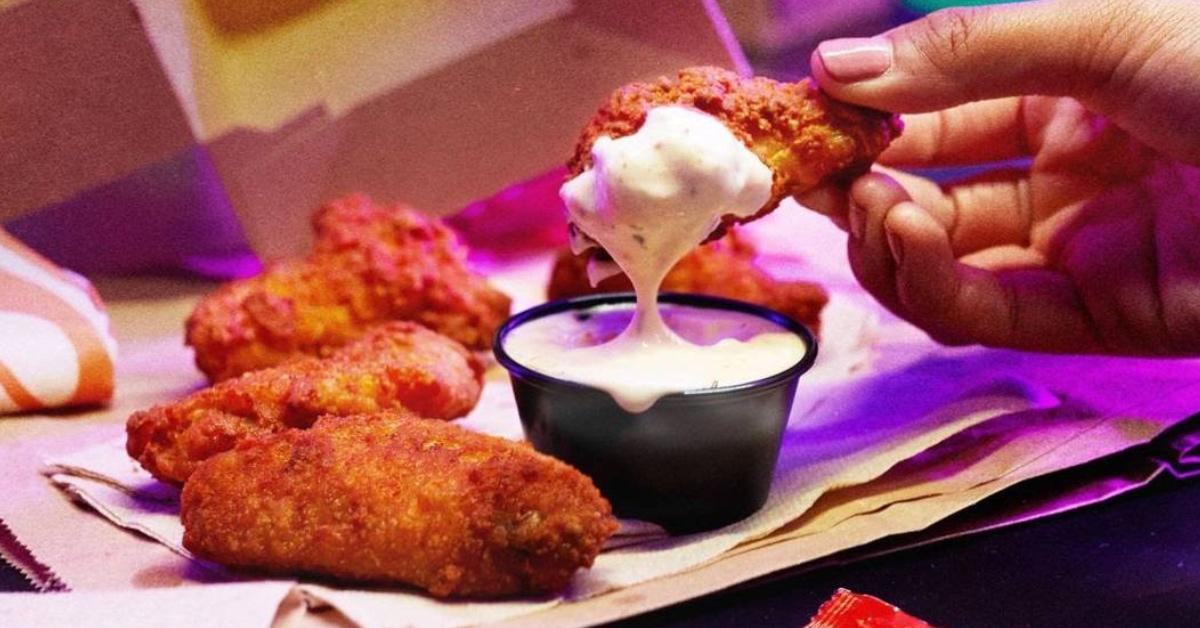 Article continues below advertisement
Here's how to get the new Crispy Chicken Wings from Taco Bell.
Per Today, the Crispy Chicken Wings will be available to order from Taco Bell in-store and through the app beginning on Jan. 6, 2022. The wings have been described as "juicy chicken wings coated in Mexican queso seasoning and served with spicy ranch dipping sauce." The wings will be limited to four orders per customer, and each order has five wings that cost $5.99.
However, there's a catch to this delicious new item from Taco Bell: the wings will only be available after 2 p.m. and for a limited time until Jan. 12, 2022. If you're intrigued by this new menu item, it's now or never, so don't forget to stop by Taco Bell and pick up an order today!
Article continues below advertisement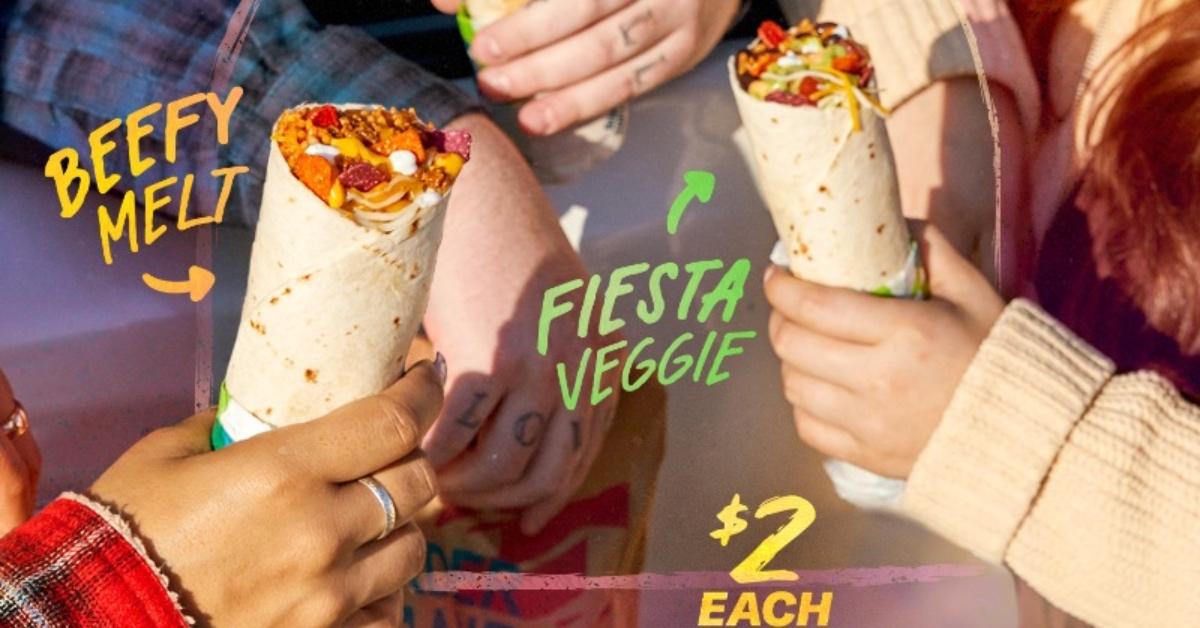 Several other brand new Taco Bell items will be making their debut beginning on Jan. 23.
Although Taco Bell's Crispy Chicken Wings won't be sticking around, there are more than a few new menu items for Taco Bell fans to enjoy beginning on Jan. 23, 2022. According to Today, Taco Bell will also be rolling out more vegetarian options and several new Freezes — who doesn't want to enjoy a nice frozen drink in the middle of winter?
Article continues below advertisement
First, Taco Bell is introducing the Chipotle Cheddar Chalupa, which is available in meat or plant-based options and comes with a creamy chipotle sauce. Then, there's also a Beefy Melt Burrito and Fiesta Veggie Burrito, which are made with flour tortillas and filled with either seasoned beef or savory black beans.
Finally, Taco Bell added the Island Berry Freeze, which comes in two flavors: Wild Strawberry or Blue Raspberry. The drink also has a "swirl of tropical cream" for a sweet and icy dessert option.
Article continues below advertisement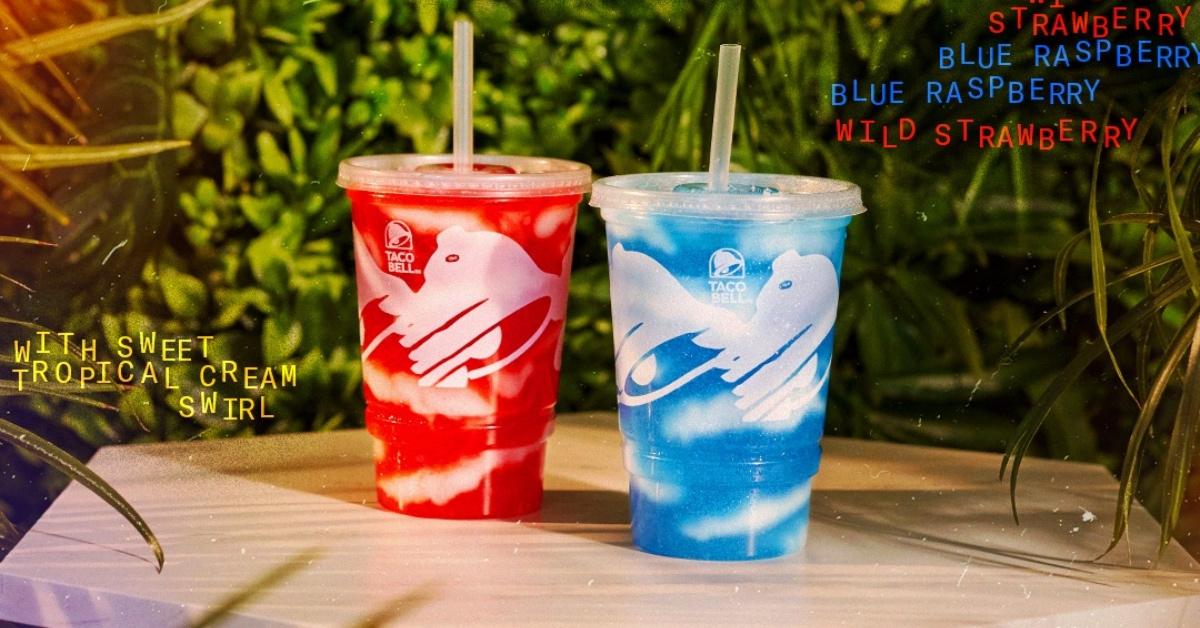 The company is also testing a Taco Pass subscription service, which allows subscribers a free taco every day for 30 days upon signing up through the Taco Bell App. The service costs $10, and subscribers can choose between seven different types of free tacos.
Ultimately, it sounds like Taco Bell is full of surprises in 2022! Be sure to order your Crispy Chicken Wings while supplies last.