Finally! Taco Bell Announces the Return of Potatoes Plus New Vegan Items
Taco Bell announces the return of Cheesy Fiesta Potatoes to the menu. Plus, the company will roll out new vegan menu items in 2021.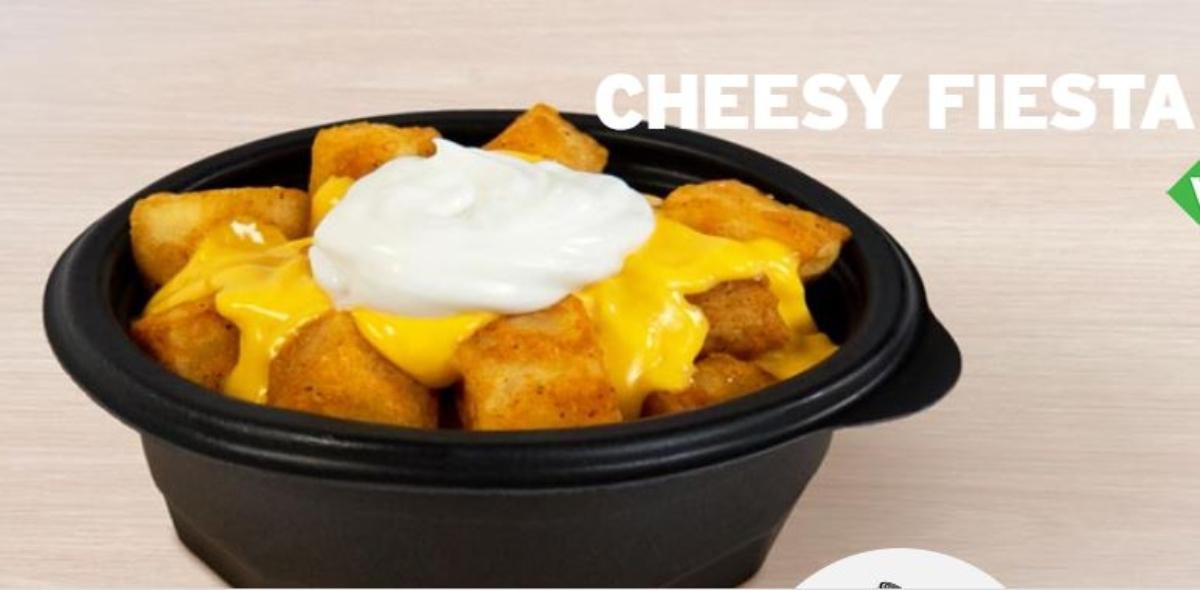 Sound the alarm! Brace yourselves, Taco Bell fans, because one staple menu item is coming back. Taco Bell announced the return of their Cheesy Fiesta Potatoes after the item was taken off the menu last August during the ongoing coronavirus pandemic (also known as COVID-19).
Article continues below advertisement
Potato fans were not happy with Taco Bell's decision to cut the vegetarian item from the menu. And, for the past few months, Taco Bell lovers have made it known that they were not happy.
"We definitely heard from our consumers — because they love our potatoes," Taco Bell's global chief food innovation officer Liz Matthews said in a statement to Business Insider.
Keep reading to find out when the Cheesy Fiesta Potatoes will be back on the Taco Bell menu.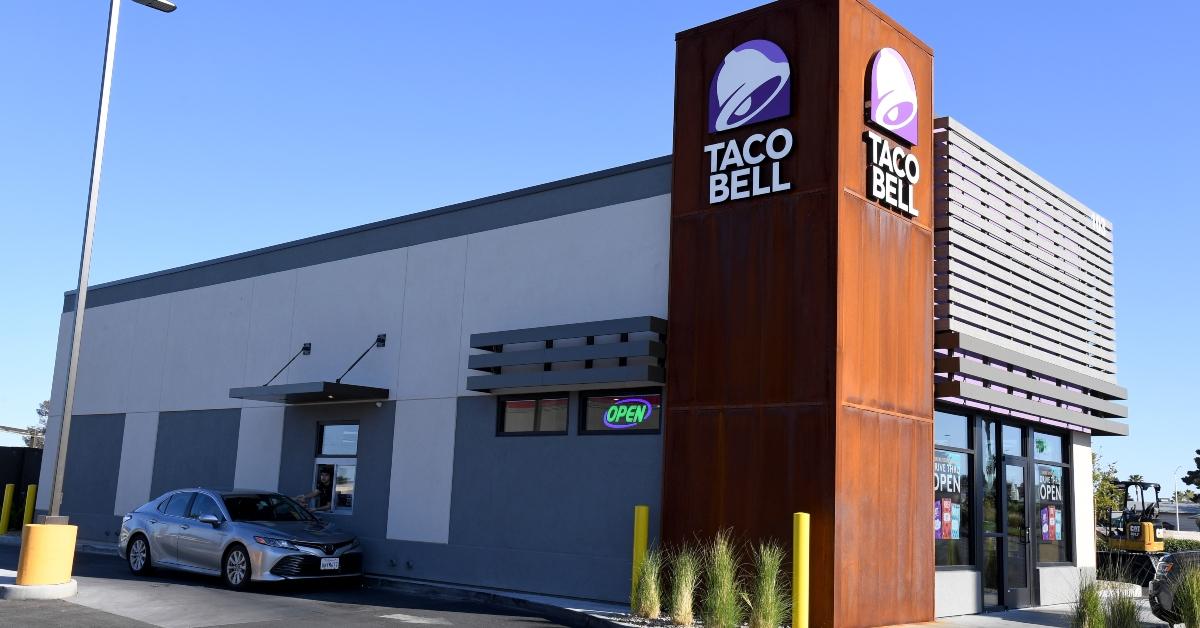 Article continues below advertisement
Taco Bell's Cheesy Fiesta Potatoes are returning to the menu.
In a Twitter announcement on Jan. 14, the CEO of the fast-food company, Mark King, revealed the celebratory news, while using a filter so he appeared as a potato.
"We have some big news today. As you might have guessed, it has to do with potatoes. Let's start from the beginning. Last year we had to shift entirely to drive-thru, which created longer lines for our customers and way more demand on our team members," he said.
He continued, "In order to create a better experience for both you and our teams, we had to simplify our menu. Unfortunately, removing potatoes was part of that, but it's a new year with new possibilities and you know what? We're bring them back!"
On March 11, Taco Bell will once again be selling the Cheesy Fiesta Potatoes and the Spicy Potato Soft Taco. 2021 is already looking up!
Article continues below advertisement
And that's not the only new menu item that will be released this year. According to the CEO, the company is working on expanding their vegetarian menu, telling Taco Bell fans, "This year we're going big on our vegetarian menu. We're going above and beyond."
Article continues below advertisement
Taco Bell is expanding its vegetarian menu by teaming up with Beyond Meat to develop a plant-based protein for customers. Plant-based consumers will no longer have to stick with simply ordering potatoes and will be able to enjoy a nice vegetarian taco!
"In teaming up with Beyond, we want to do it differently than everyone else has done it," Matthews told Insider. "So what you will see from us is something that you haven't seen — and it will have that Taco Bell innovative kind of twist."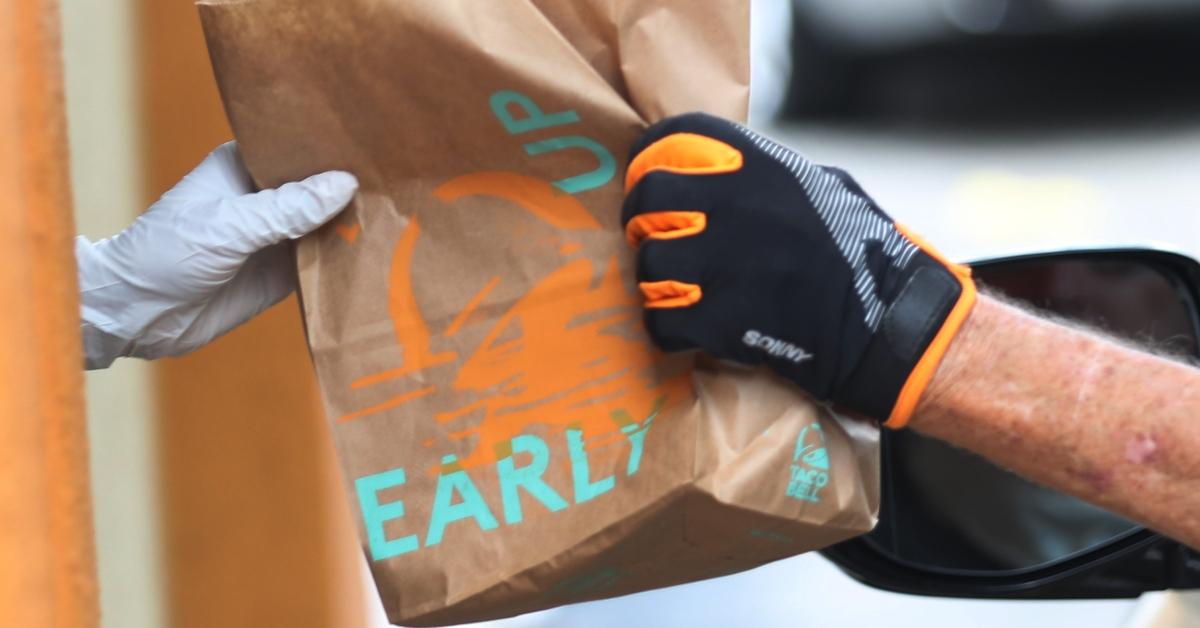 Article continues below advertisement
Twitter reacts to Taco Bell bringing back Cheesy Fiesta Potatoes.
"Learning that taco bell is bringing back potatoes = the serotonin boost I needed," one fan tweeted. Another wrote, "Potatoes are back and Taco Bell is getting Beyond Meat. 2021 truly is a better year."
This individual commented, "Nobody can ruin my day. I just found out Taco Bell is bringing back my cheesy fiesta potatoes."
Another Taco Bell fan posted, "Taco Bell is bringing back potatoes in March. The ice is melting, the grass is growing, children are laughing, and the sun is shining. There is hope."
Mark your calendars, folks. Potatoes will be back at Taco Bell on March 11.