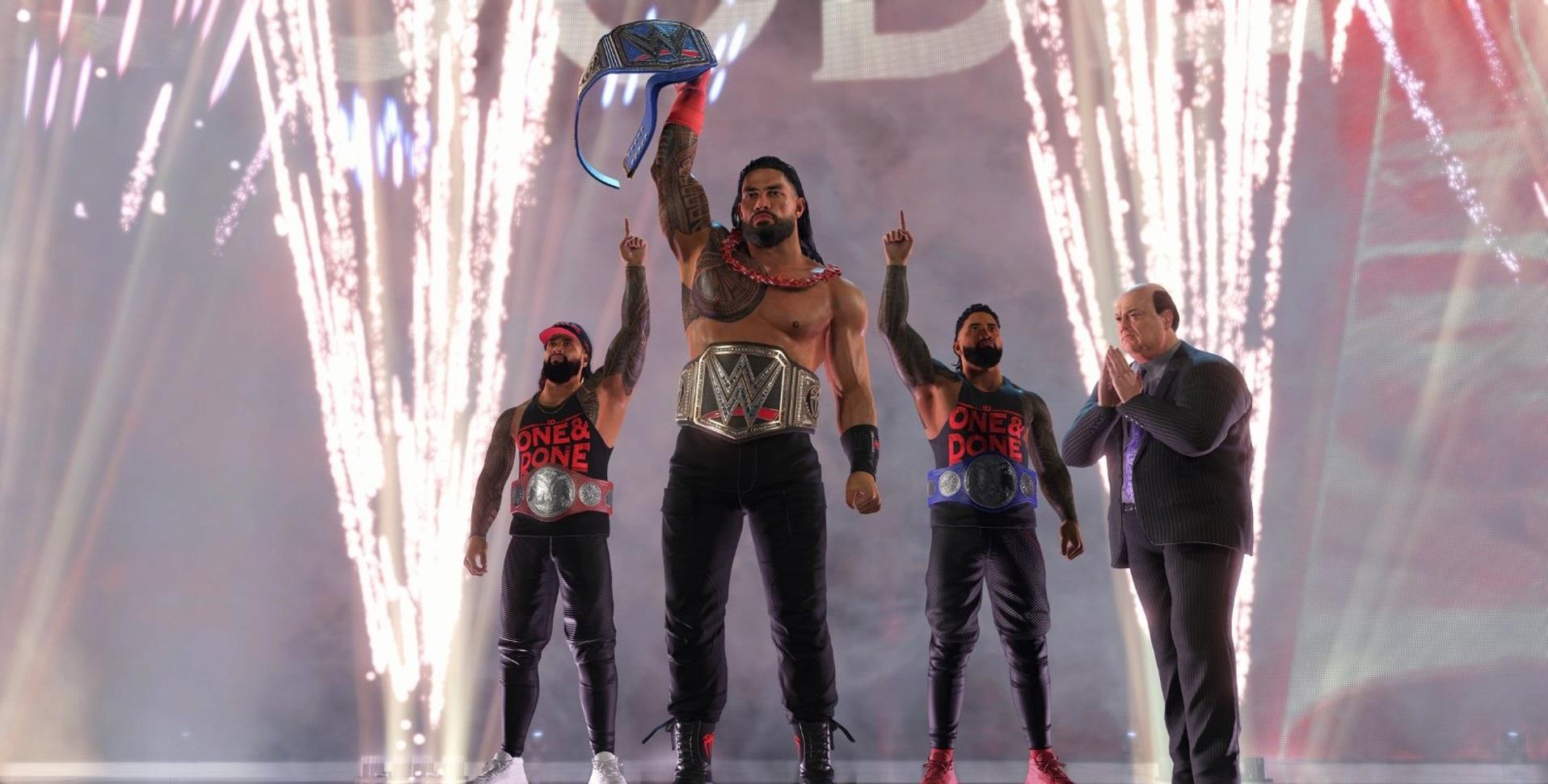 Trying to Get a Double Title Entrance in 'WWE 2K23'? Here's How
Double title entrances have been a long desired feature that fans can finally use in 'WWE 2K23.' But how do you get it? Here's what to know.
Getting a double title entrance in WWE 2K23 as an adjustable feature has been an option that fans have wanted for some time now. Inside the latest wrestling entry by 2K Games, players can finally enter the ring with two impressive belts in both virtual hands.
Unfortunately, it's complicated to get a double title entrance in WWE 2K23. Here's a step-by-step process you can follow to get it for yourself.
Article continues below advertisement
How to get double title entrances in 'WWE 2K23' explained:
After earning two championship belts in WWE 2K23 with a superstar of your choice, you must equip them with the titles. To do this, head to "Options > Roster > Title Management" to find the belts and assign them to the wrestler who earned them.
Jumping into a match after following these steps with this wrestler still won't show the double title entrance, regardless of which game mode. To fix this, you must find the "Edit Superstars" option under the "Roster" menu.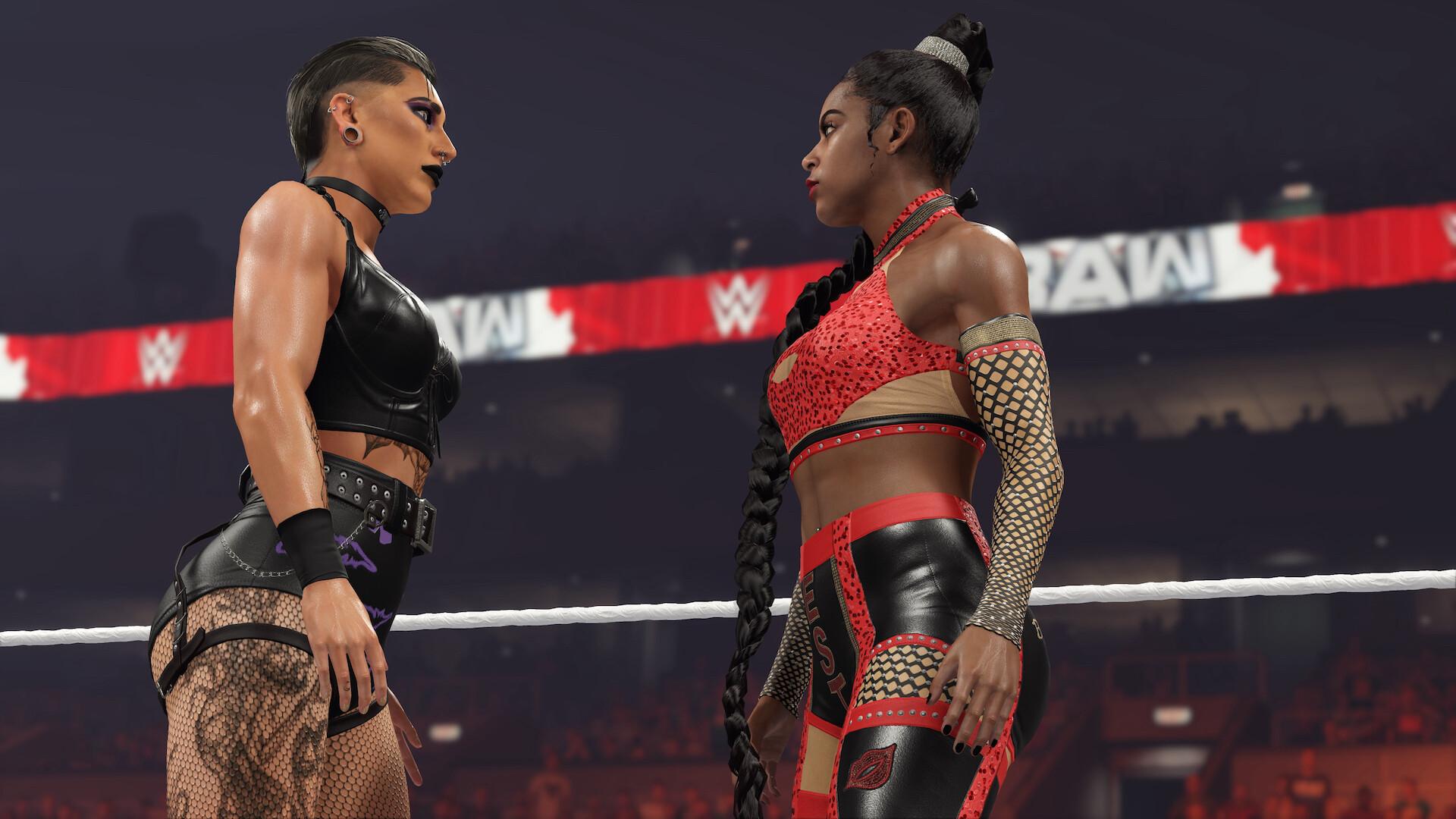 Article continues below advertisement
From here, locate the wrestler with the two equipped titles and scroll down to "Main Manager." According to YouTube creator TWINdaMOGUL, swapping your manager with another makes the double title entrance work properly.
Although, the YouTuber makes it clear that his way is something he found and isn't sure if there are better methods. After researching, we found that changing the manager seems like the best method to get the double title entrances in WWE 2K23.
Afterward, you can select "Play," choose whatever game match, and pick your wrestler with the champion belts. Here, add your new manager before deciding who you'd like to face. Your wrestler will now enter the ring through the motions of a double title entrance with their manager sticking to the background.
Article continues below advertisement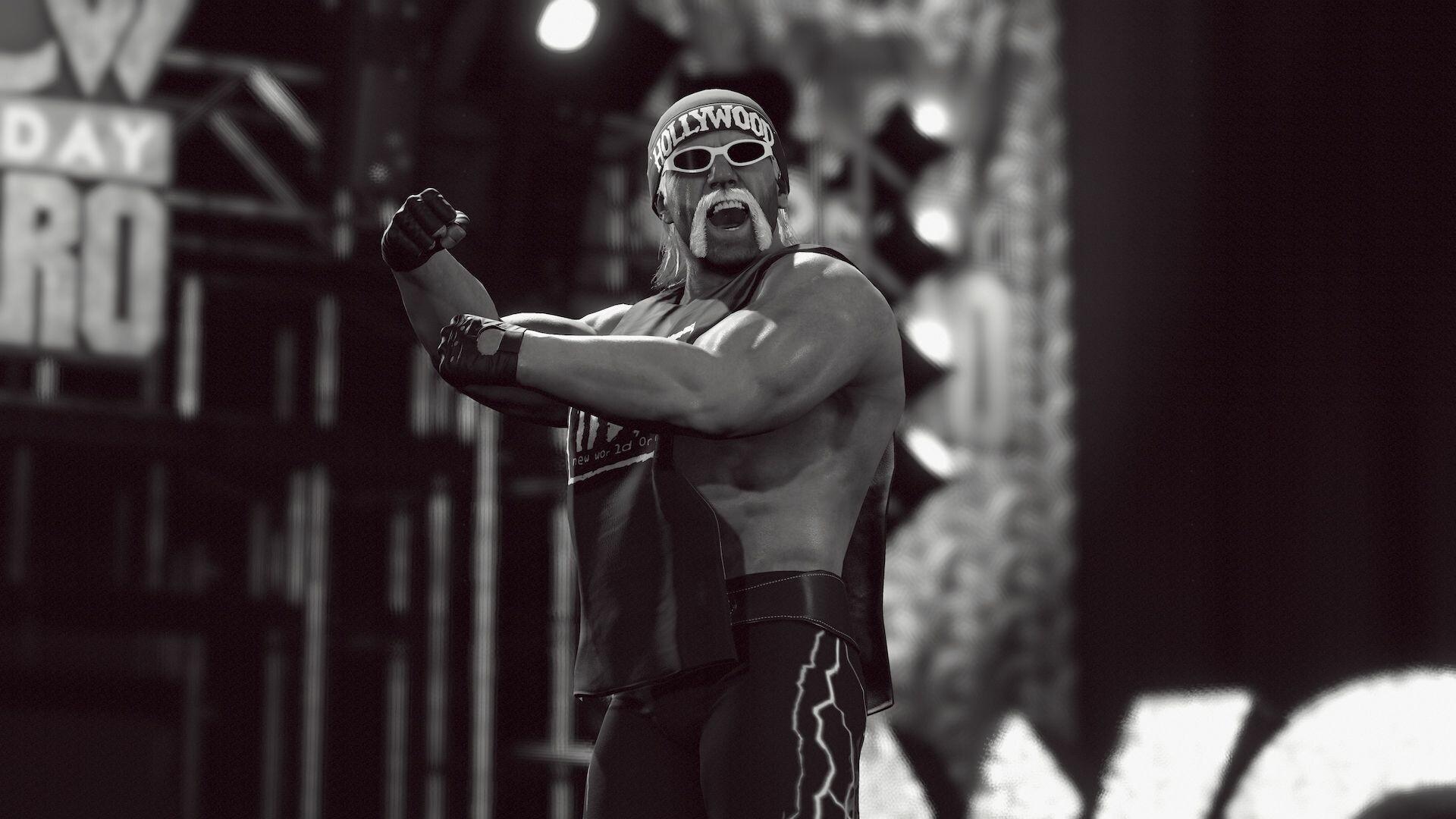 Fans call the double title entrances "lazy" and "underwhelming" in 'WWE 2K23.'
Back in Jan., YouTuber BDE confirmed double title entrances were actually a thing players could expect in WWE 2K23, but it did spark some scrutiny from the community.
"This looks like a generic double title entrance from one of the old SvR games. Wow. Underwhelming, lazy," said one Reddit user.
Another Reddit poster expressed their frustrations about 2K Games not wanting to add "different double title entrance options" to the series rather than sticking with bare-bones versions.
The only highlight of this is that women superstars also have double title entrances, as shown on Reddit. It helps even the playing field between male and female wrestlers in the virtual game but also suffers from the same limitations.
Regardless, being able to walk in with your two hard-earned championship belts is still a treat to see.
WWE 2K23 is now available on PS4, PS5, Xbox One, Xbox Series X/S, and PC.