Mushroom Season Is Coming to 'Animal Crossing: New Horizons' — Are You Ready?
'Animal Crossing: New Horizons' players can harvest mushrooms throughout the month of November (May in the Southern Hemisphere). Here's how.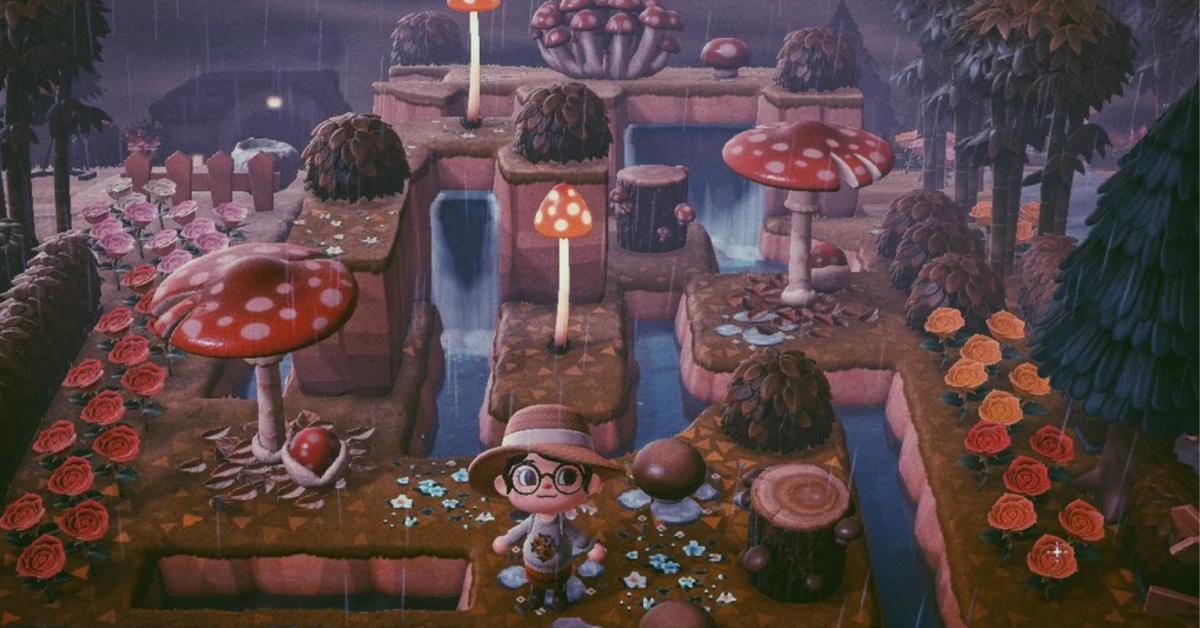 For now, those of us who play Animal Crossing: New Horizons in the Northern Hemisphere are still enjoying all of the fun details of the summer update. But before you know it, summer will be gone and autumn will arrive on your ACNH island. As much as we've all loved swimming in the ocean and watching the fireworks, the fall promises to be exciting, too.
Article continues below advertisement
One awesome detail about the fall season in Animal Crossing is the arrival of mushrooms. Regardless of how you feel about mushrooms in real life, there's no denying that they're super useful in our favorite video game. But how do you get them? It's actually super easy.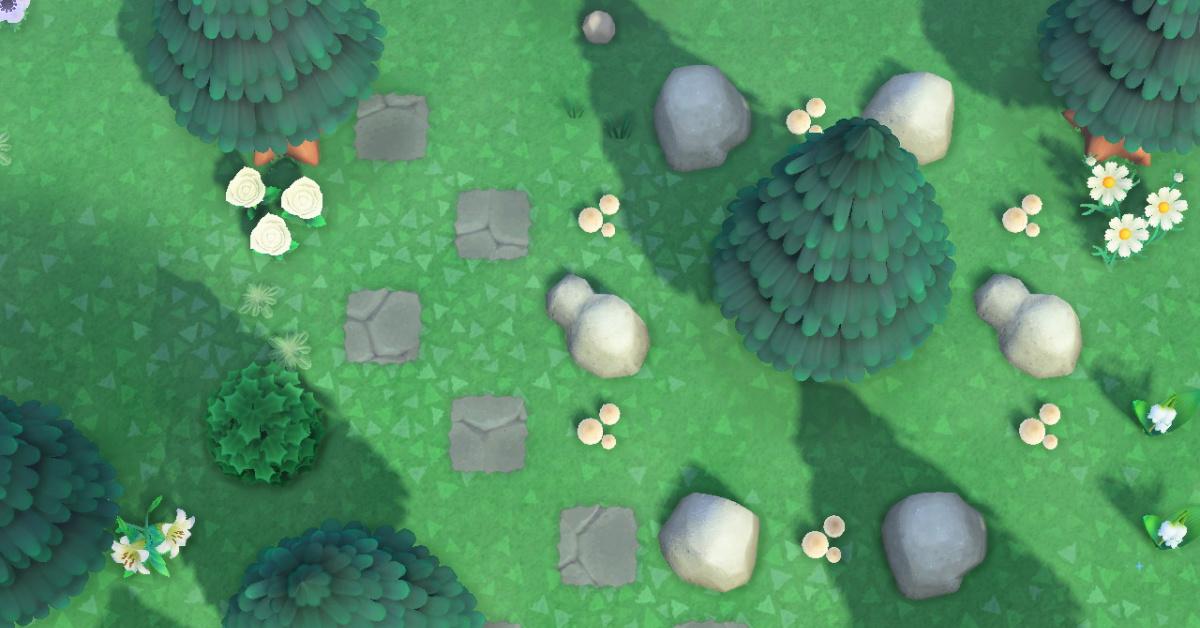 Article continues below advertisement
Here's how to get mushrooms in 'ACNH':
You can think of mushrooms in ACNH as the fall version of the eggs that everyone hated during the Bunny Day event (only better, because they have nothing to do with Bunny Day). There are several different types of mushrooms in Animal Crossing: New Horizons, including elegant mushrooms, round mushrooms, skinny mushrooms, flat mushrooms, and rare mushrooms.
Collecting the mushrooms is actually very easy to do as long as you have plenty of hardwood trees on your island (if you don't, hit up Nook's Cranny to get some hardwood saplings to plant!). Most of the mushrooms will spawn on the ground around the base of your island's hardwood trees. All you need to do is walk over to them and pick them up, just like you do with weeds.
Article continues below advertisement
Rare mushrooms are slightly different because they are hidden underground, but they'll still spawn near hardwood trees. Look for the telltale star-shaped sign that usually indicates a fossil is buried there. Use your shovel on the digging spot and you might find rare mushrooms! During mushroom season, you'll be able to harvest five mushrooms per day.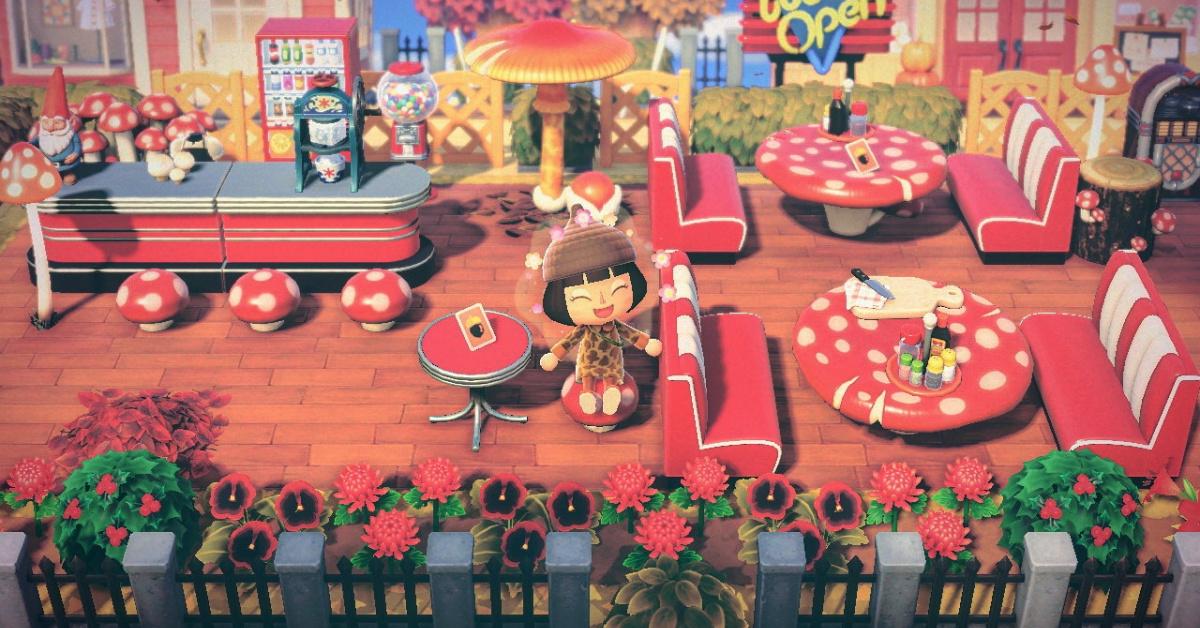 Article continues below advertisement
But just collecting the mushrooms isn't even the fun part — they're also quite useful! First of all, you can eat them in order to get a stamina boost and/or dig up full-grown trees. Even more exciting is the fact that you can use your mushrooms to craft special DIY mushroom-themed items.
There are 12 different mushroom-themed DIY recipes to collect throughout the month of November (in the Northern Hemisphere) or May (in the Southern Hemisphere).
Here's a list of all of them:
Forest Flooring
Forest Wall
Mush Lamp
Mush Log
Mush Low Stool
Mush Parasol
Mush Partition
Mush Table
Mush Wall
Mush Umbrella
Mushroom Wand
Mushroom Wreath
Article continues below advertisement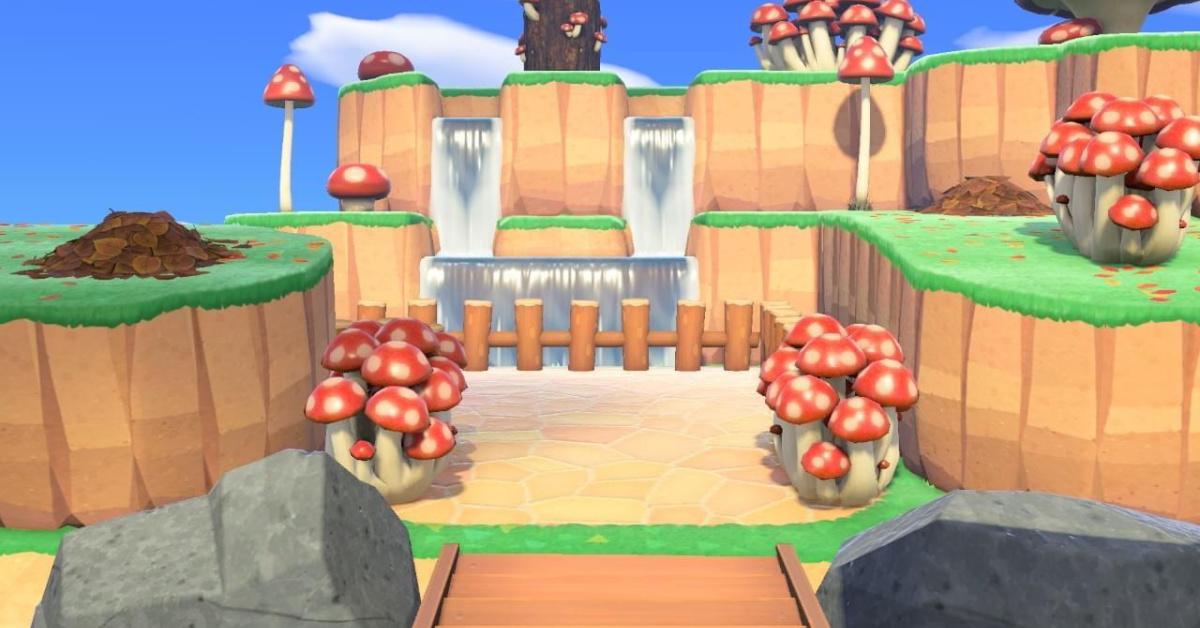 If you enjoy a woodland aesthetic, you're definitely going to want to have at least some items from the mushroom collection. They're so adorable! In order to get the DIY recipes, your best bet will be to spend some serious time "hunting" balloons, although you can also receive mushroom-themed DIY recipes from your neighbors.
Many players have used their mushrooms and mushroom-themed crafted items to decorate their islands and give them a cozy woodland theme. If that appeals to you, then mushroom season is going to be a great time in the game for you. And if it doesn't appeal to you, don't worry — it'll be over before you know it (and then it'll be time for winter!).