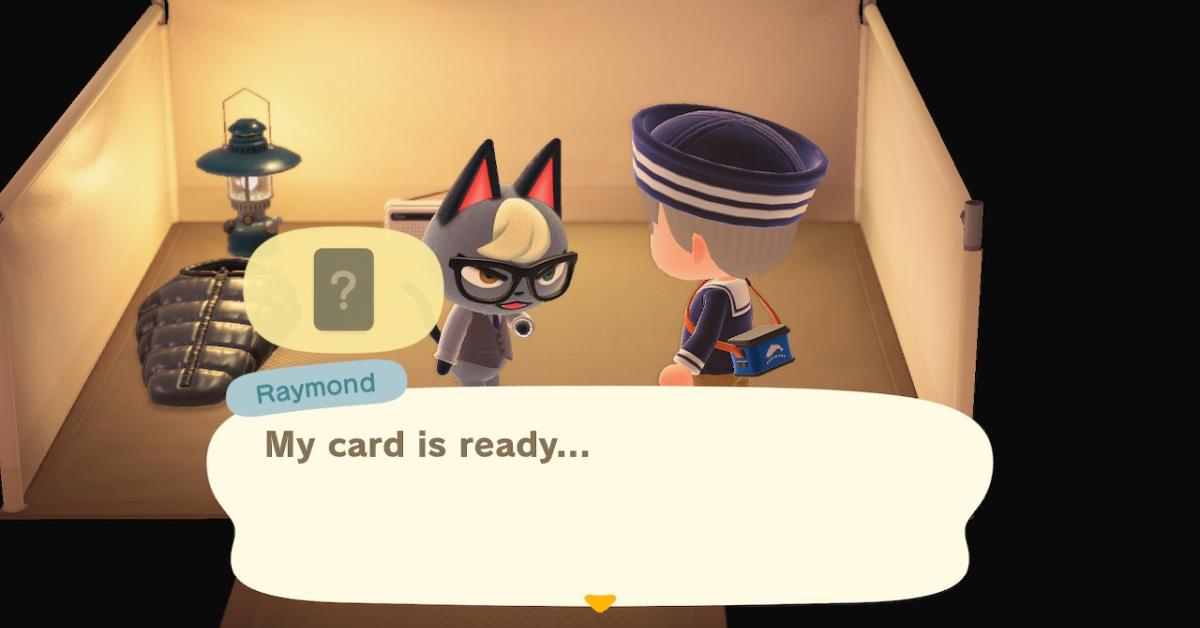 'Animal Crossing' Players Think the Card Game Might Be Totally Rigged
If you have a campsite visitor in 'ACNH,' they might ask you to play a card game. If you win, they move in. So, how do you win the game?
The more time you spend playing Animal Crossing: New Horizons, the more you start to realize that the villagers who live on your island can really make or break your gaming experience. You can have up to 10 different villagers move onto your island, and if you're lucky, they'll provide the perfect mix of entertaining conversations and personalities.
Article continues below advertisement
Of course, even if you already have 10 neighbors, you might want someone new to move into a house on your island. That's where the campsite comes in. You may have already experienced the dreaded card game that determines whether they'll move to your ACNH island — here's how to win it.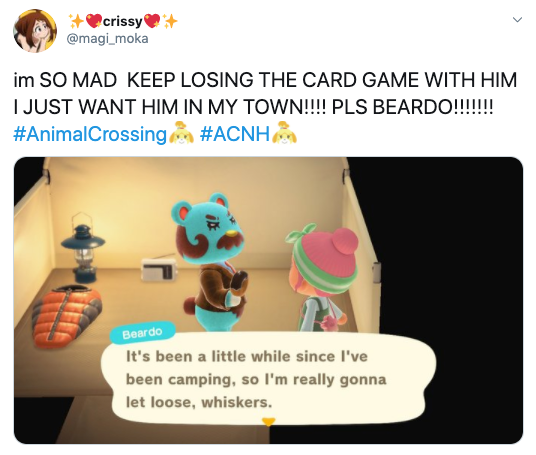 Article continues below advertisement
Here's how to win the card game in 'ACNH.'
If you're not familiar with the card game in question, it's really pretty simple (on its face, at least). Whenever you have a campsite visitor, there's a chance that they could move to your island and become a full-time resident. But in order to make that happen, it's going to take some real legwork on your end. Well, thumbwork, anyway.
When you talk to your campsite visitor, they'll eventually start offering to play a card game with you. At first, they'll offer you certain prizes — usually something they're wearing or an object they brought along with them. In order to play the game, you have to guess the random card they pull. They'll tell you ahead of time whether you'll need to guess the color (black or red) or the suit (hearts, diamonds, spades, or clubs).
Article continues below advertisement
But here's the thing: It honestly feels kind of impossible to win this game. We've lost count of the number of times we've guessed incorrectly and lost out on the prize item. Eventually, the stakes become even higher: They'll offer to move to your island if you can win the card game. Obviously, if they're a desirable neighbor, you don't want to lose.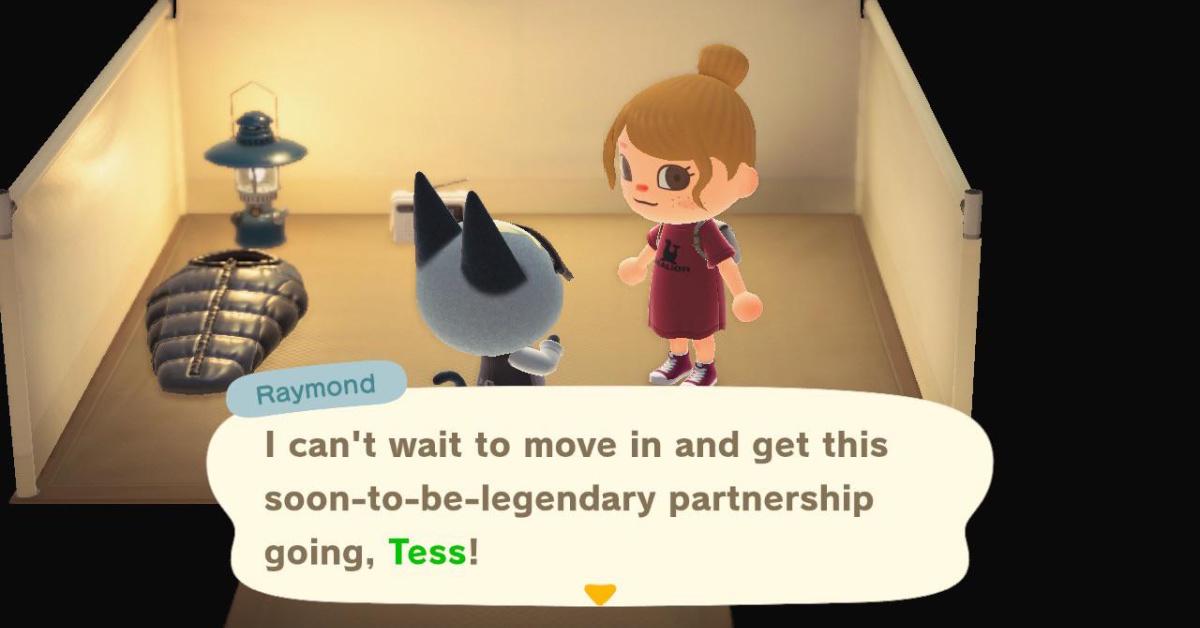 Article continues below advertisement
We've got good news and bad news when it comes to winning the card game in ACNH. First, the bad news: There's no proven strategy for winning the game. It really is just a game of chance. Sorry!
On the bright side, though, you can play more than once! In fact, if you just keep talking to the camper over and over, they'll eventually make the same offer, and you can keep playing until you win. In some cases, if you spend enough time badgering your campsite visitor, they'll eventually skip the game altogether and go straight to Resident Services. Just be aware that you may have to stand there spamming the A button for a long time.
Article continues below advertisement
Some people also recommend simply turning your Switch off and back on again in order to reset the game. This also works, but it takes longer than simply continuing to pester the camper until they offer another game.
Once you've finally won the card game, the camper will move to your island. If you already have 10 neighbors, they'll have to kick someone off the island. This is where the strategy of turning off your Switch comes in handy. If they want to get rid of someone you like, power cycle your Switch until they suggest someone else. Good luck in creating your perfect island with ideal neighbors!