A Complete Breakdown of the Dream Address in 'Animal Crossing' (and How to Get It)
Gamers are now wondering how to get the 'Animal Crossing' dream address, and thankfully, it's quite simple. Here's a breakdown on what to do.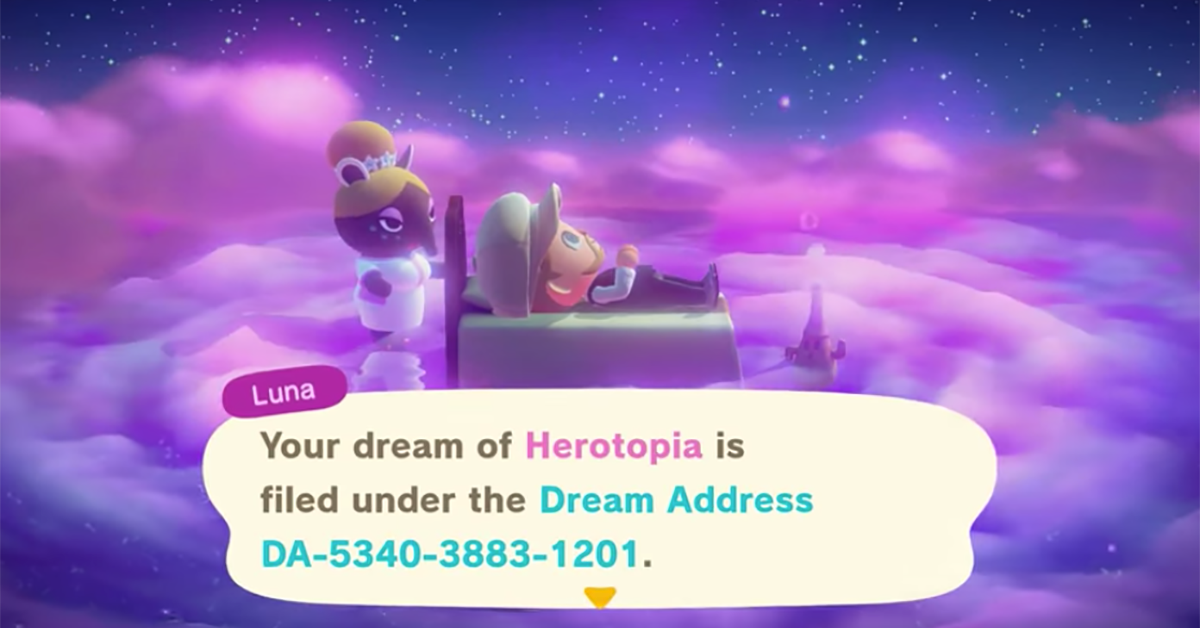 Just when we thought that Animal Crossing: New Horizons couldn't get any more addicting, the popular game has added yet another cool feature, and gamers couldn't be more excited about it.
In case you missed it, Animal Crossing has added a new update where players can get their own dream address while they sleep. But what exactly does it mean, and how can gamers get one? Here's what you need to know.
Article continues below advertisement
What is a dream address in 'Animal Crossing'?
According to the game, it's defined as "an identity unique to each dream." The actual dream address is a 12-digit code that's provided by Luna, a tapir, while you sleep. And with this special code, you have the ability to visit other islands in your dream. However, since you're not physically there, you can't make any permanent changes or engage in much activity.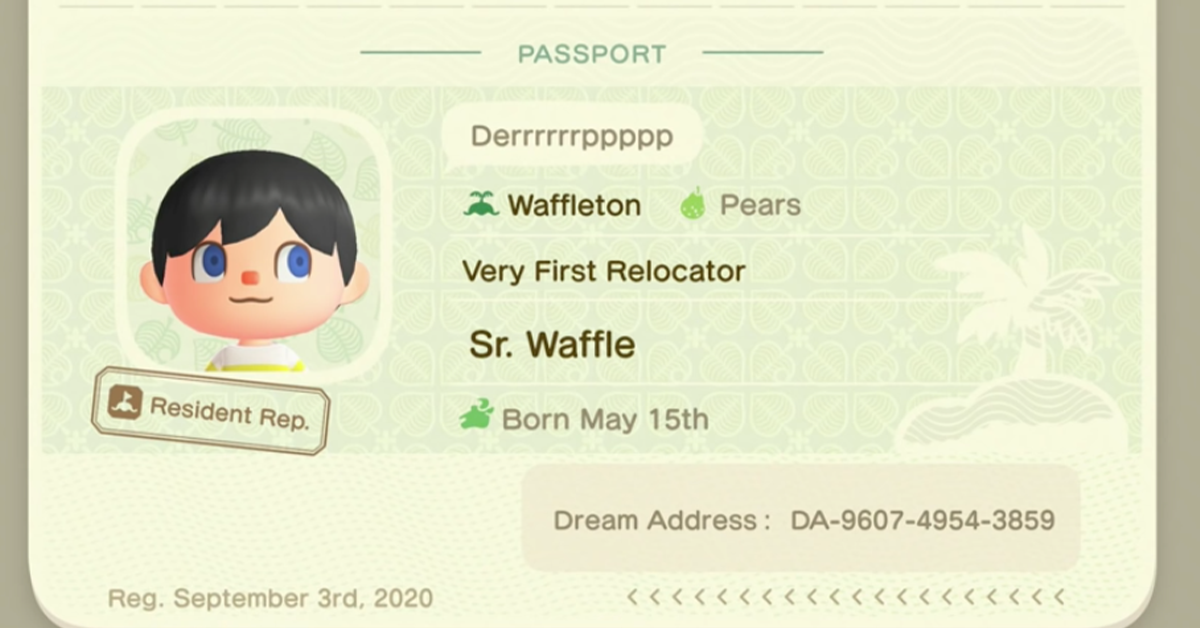 Article continues below advertisement
For instance, you can't pick flowers or purchase anything when you're visiting another town through your dream. But on a brighter note, you're free to explore tons of new places. And as an added bonus, you can invite others to your island by sharing your own dream address with them (though they can't change things on your island).
Afterward, your code displays on your Passport and island map, but you also have the option to hide this information.
Here's how you can get your dream address in 'Animal Crossing.'
First off, it's important to note that you'll need a Nintendo Switch Online membership to use this dreams feature. Once you have it, the first step is to lie down in bed or on a couch in your house. When you're asked if you want to sleep, respond with yes.
Article continues below advertisement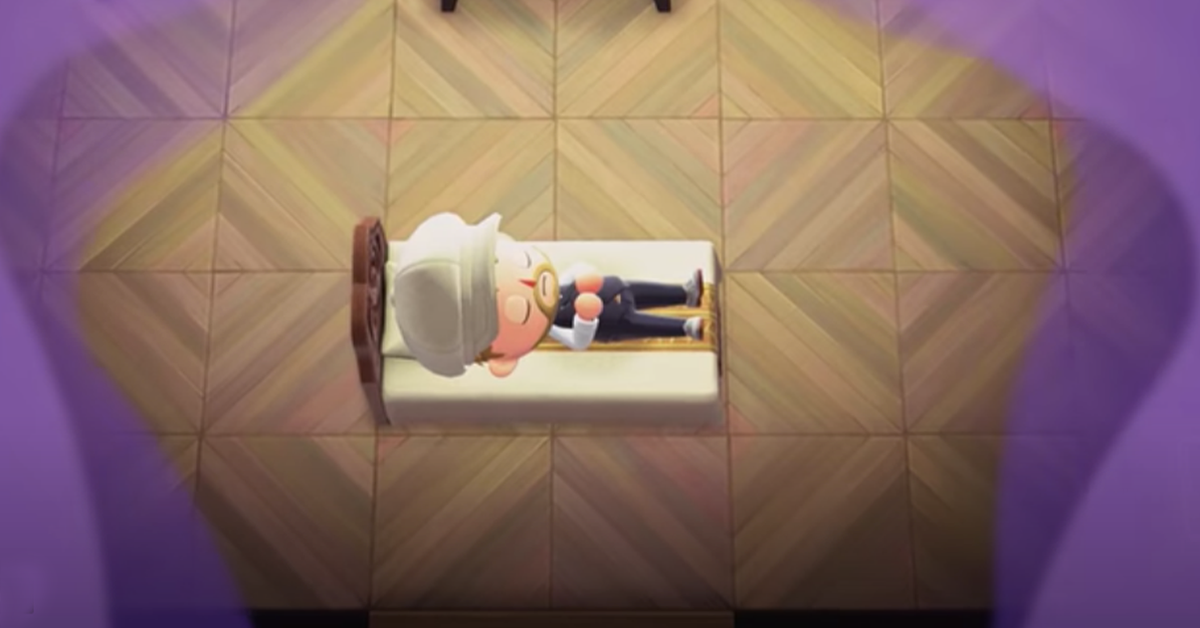 At this point, Luna should appear with a welcome message and a pop-up menu, listing all the ways that she can assist. From that list, choose "I'd like to share a dream." She'll then connect you to the internet and upload your dream before informing you of your dream address, which typically starts with "DA."
Article continues below advertisement
During this process, Luna instructs you on how to share your dream with others, noting that dreams won't reflect any changes after it's uploaded. Keep in mind, though, that it can only be updated once a day.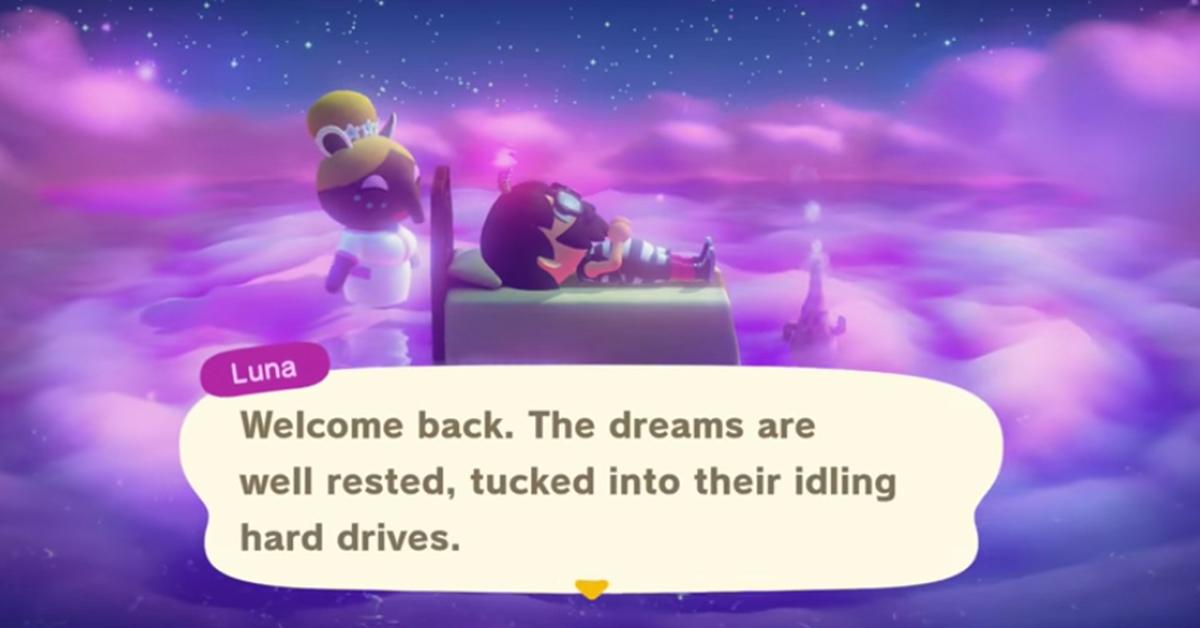 Article continues below advertisement
How do I visit other people's islands?
You won't be able to do this until after your first encounter with Luna. But after you lie down, make sure to choose "I want to dream." Once you're prompted to enter a dream address, add the address code for the Island that you want to visit. After you do this, you'll find yourself in the Resident Services on that island.
Is it possible to visit people's islands when they're not online?
Another bonus about this update is that you're free to visit other people's islands, even when they're offline (meaning that they're not there in real-time). Once again, you're free to roam and explore, but no changes will be uploaded to the other person's island.
If you're feeling adventurous, you might want to give this feature a try!