Is Your 'Animal Crossing: New Horizons' Tent Fated to Stay Put?
'Animal Crossing: New Horizons' is finally out on Nintendo Switch, and players have one burning question: Can you change where your tent is located?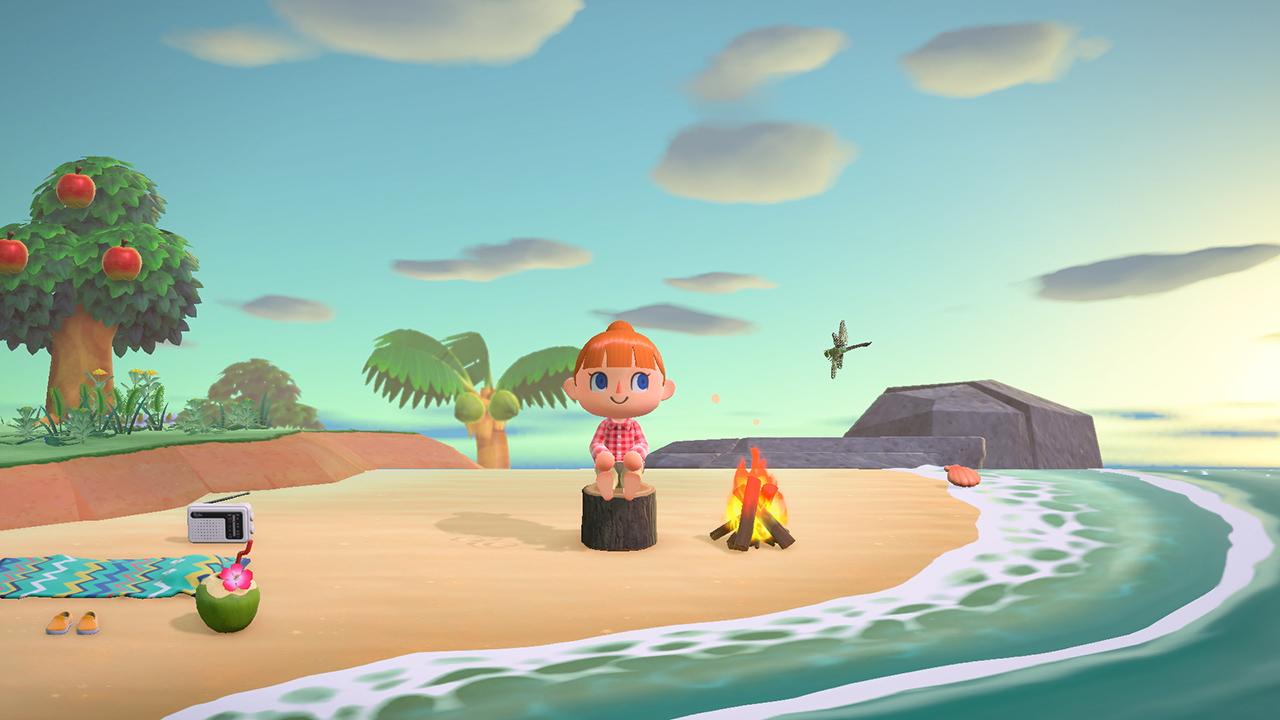 After what feels like years of waiting, it's finally time to live out our new lives as residents in Animal Crossing: New Horizons. The animal sim game is out on Nintendo Switch now, and while we're all dealing with the novel coronavirus pandemic, what better time to enjoy a fun island getaway than this cheeky new adventure? If you're just jumping in, you might have a few questions, though – namely, can you change where your starter tent is located in-game?
Article continues below advertisement
For anyone unfamiliar with the game, Animal Crossing: New Horizons is a sim title that lets you kick off a new island life with a series of animal friends on a remote island. When you get there to start your new existence, you're given a meager tent, which you can decorate and eventually build up into a nice-looking house filled with your new belongings. There isn't a lot to it, and it's placed somewhat arbitrarily. So, will you be able to put it somewhere else as the game goes on?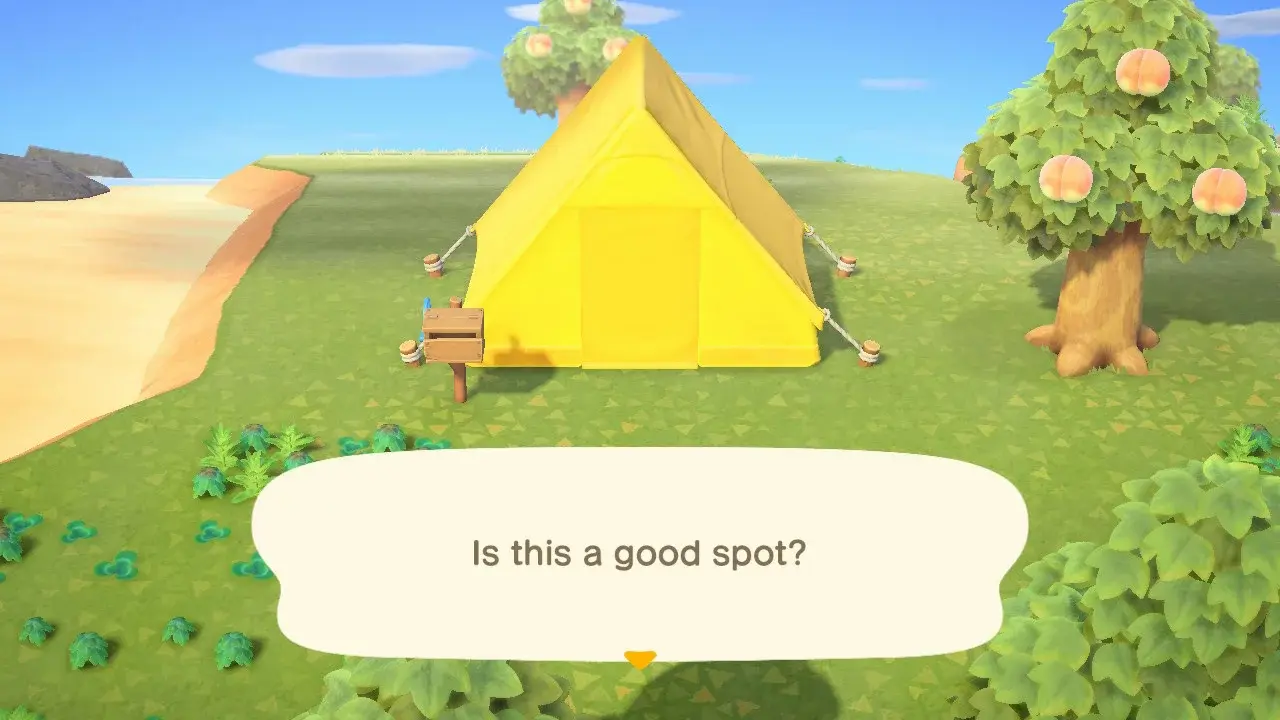 Article continues below advertisement
Can you move your tent in 'Animal Crossing: New Horizons?'
Put simply, yes, you can definitely move your tent in Animal Crossing: New Horizons. It may take a short while to do so starting out, but it's 100-percent possible. Though you choose where to set up your tent initially in-game, you also get the option to pack things up and move them later. You'll just need to have the Resident Services building unlocked in-game to do so first. The catch? That takes about a week. So you'll have to get used to where your tent is for a while before you can move it.
Here's the thing: the Resident Services building on your island will be available after about a week in real-time. After it's finally there, you'll have to go have a chat with your old pal Tom Nook. He'll be happy to help you move, but it will cost a pretty penny to do so. You'll need to spend about 30,000 Bells if you want to move your tent. Keep in mind that this goes up to 50,000 if you decide you want to move a building in the future.
Article continues below advertisement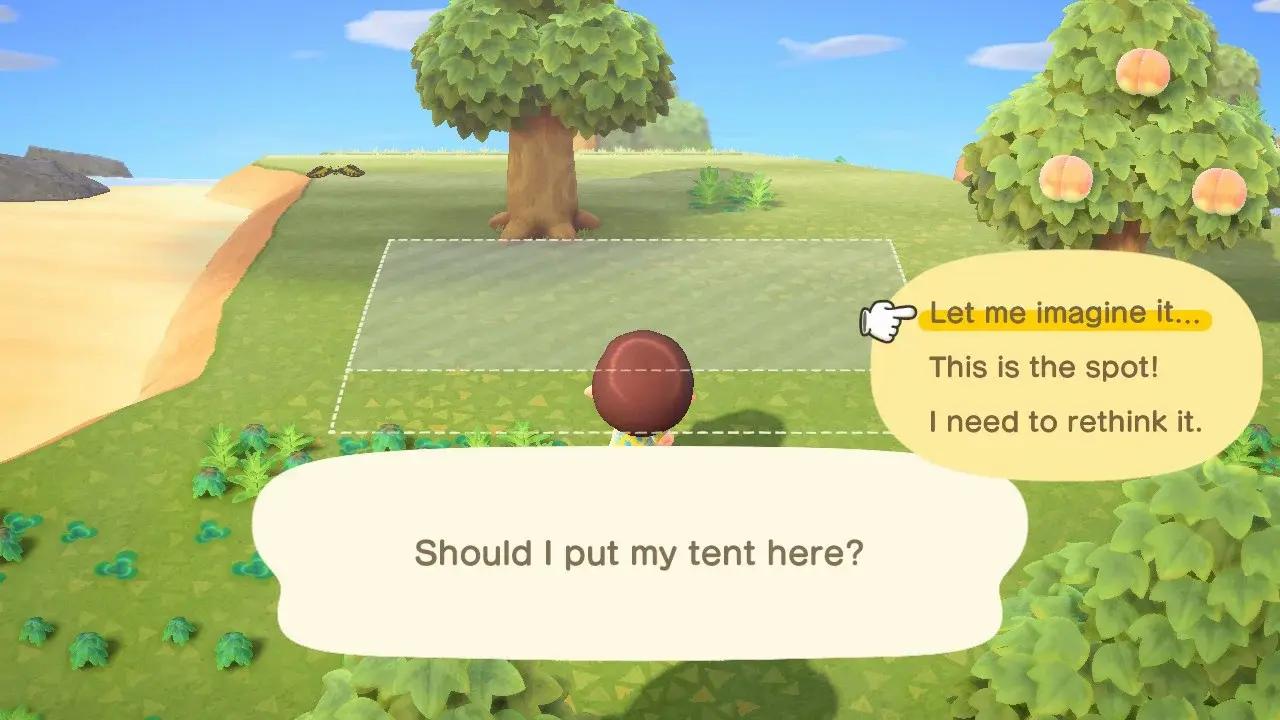 With that in mind, it's more important to find the best place at first to get your tent all set up. Check around the island, look for the best area with the most access. It's going to cost you a pretty penny later if you change your mind about where it's sitting. And with how much labor it can take to rack up 30,000 Bells, especially with real-world time limitations, it might just be a better idea to leave your tent where it is, anyway. It's not that important to move, right?
Gear up and have some fun in Animal Crossing: New Horizons now, as it's out as a Nintendo Switch exclusive during the perfect time it possibly could be. If you've got to do some social distancing, this seems the best way to do it.