Catch up on Sable's Sad Backstory Before Playing 'Animal Crossing: New Horizons'
Sable the Hedgehog appears in all of the 'Animal Crossing' games, but she only reveals her sad backstory if you take the time to befriend her.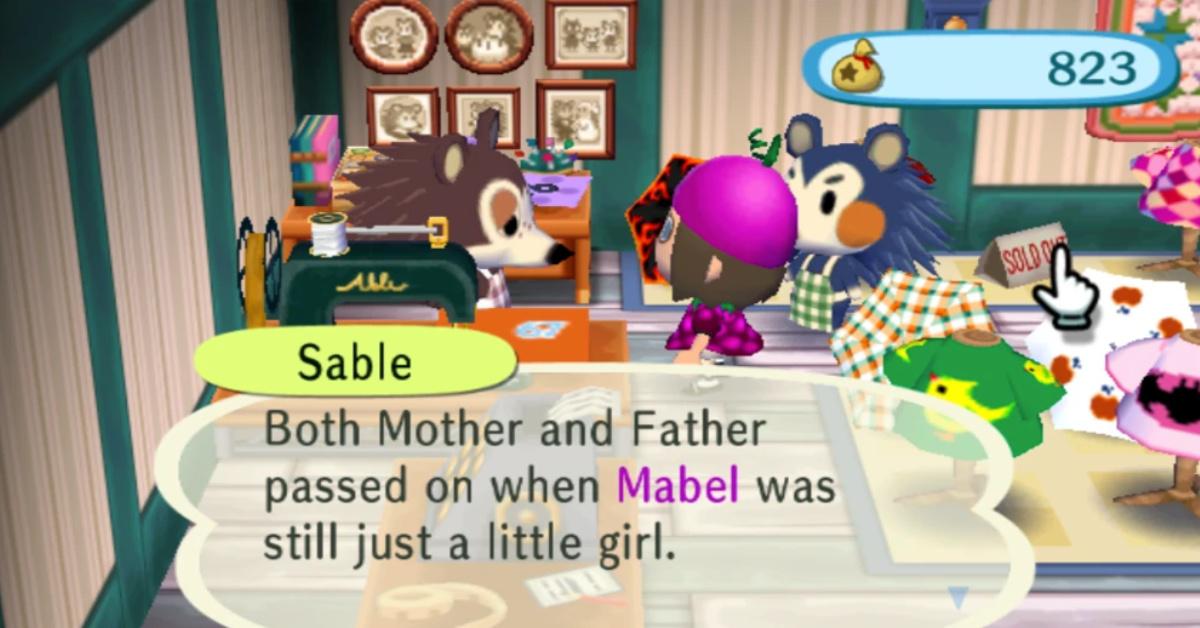 We're still a few weeks away from the release of Animal Crossing: New Horizons, but if anything, there's more hype than ever. If you find yourself unable to focus on your real life because you just can't wait to start terraforming your island and crafting furniture, you've come to the right place. We're here to temper your excitement — if only slightly — with some sad information you might not know about Sable the hedgehog. Sable's backstory is sad, but also quite touching.
Article continues below advertisement
'Animal Crossing's Sable has a backstory that some fans might not have heard before.
Unless you've played every Animal Crossing game, you might have absolutely zero knowledge of Sable's backstory. In fact, it's entirely possible to have played through previous Animal Crossing titles and still missed out on the info. That's because Sable typically starts each game being pretty standoffish.
The first several times you approach her, she makes it clear that she has no intention of becoming your friend. But if you persist, Sable will eventually come around and tell you about her past. She'll start to tell you the sad story of her childhood. When she and Mabel were young, their parents died, leaving Sable to raise Mabel all by herself. The seamstress also reveals that the first thing she ever made was a pair of gloves for Mabel, who had gotten frostbite on her claws.
Article continues below advertisement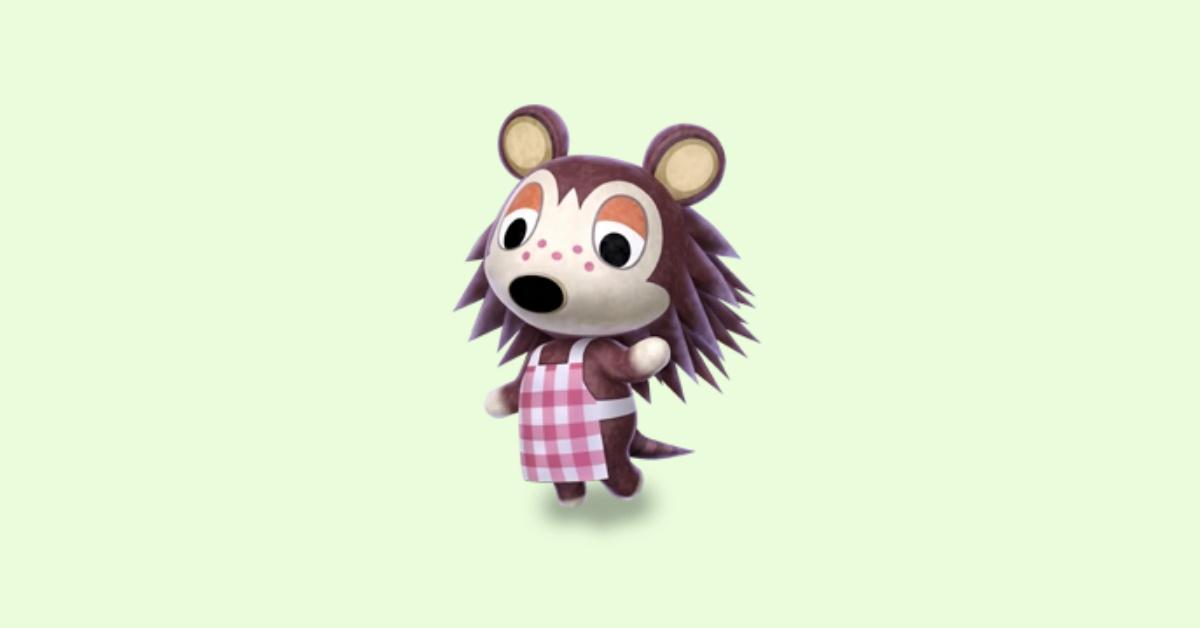 As if that's not sad enough, players can uncover another sad family secret while playing Animal Crossing: City Folk. After befriending Sable in the game, she'll reveal that Labelle, the hedgehog working in the big city, is actually Label, the middle Able sister. After their parents' death, Label ran away to become a fashion designer, leaving Sable and Mabel behind (and changing her name).
Article continues below advertisement
In the game, Labelle starts sending letters to Mabel to try to piece the family back together. By the end of the game, Mabel wishes that Sable and Labelle would start talking again. In Animal Crossing: New Leaf, Labelle has moved back home and is working in the Able Sisters shop. While it seems like the sisters finally have their happy ending, Sable confides to you in Happy Home Designer that she's actually terrified Mabel might decide to leave home like Label did.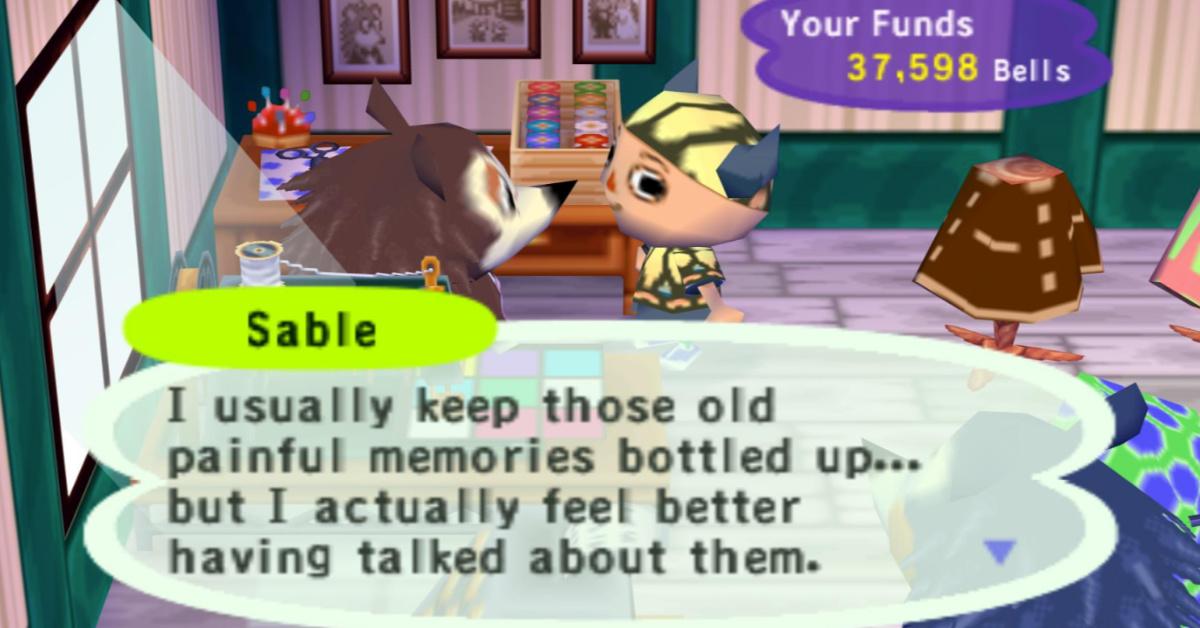 Article continues below advertisement
Sable also has some history with Tom Nook.
In Wild World, Sable tends to get sad around January. If you befriend her, she'll start to talk about her friendship with Tom Nook.
"Well, the first letter I got from him arrived at just around this time of year [...] Sweet, young Tom Nook… His call to arms, his ethos, was 'Dreams before money!' He was so pure that people wondered if he'd survive this crazy old world. I did too. Every night before falling asleep, I would wish him… 'Please keep Tom Nook's pure spirit protected,' I'd whisper in the darkness. 'Keep him safe from the apathy that breeds in the alleys of the big city,'" she says.
Of course, if you've played any Animal Crossing game, you know that Tom Nook's pure spirit didn't really last. He's become a savvy businessman who seems primarily concerned with making money. But he does sometimes mention Sable and their past friendship. Maybe we'll see them reunite in New Horizons! Let's hope so!