These Celebs Are Totally Addicted to 'Animal Crossing' Right Now
Celebrities — they're just like us! These celebrities on 'Animal Crossing' love playing the game almost as much as you do. See who's playing.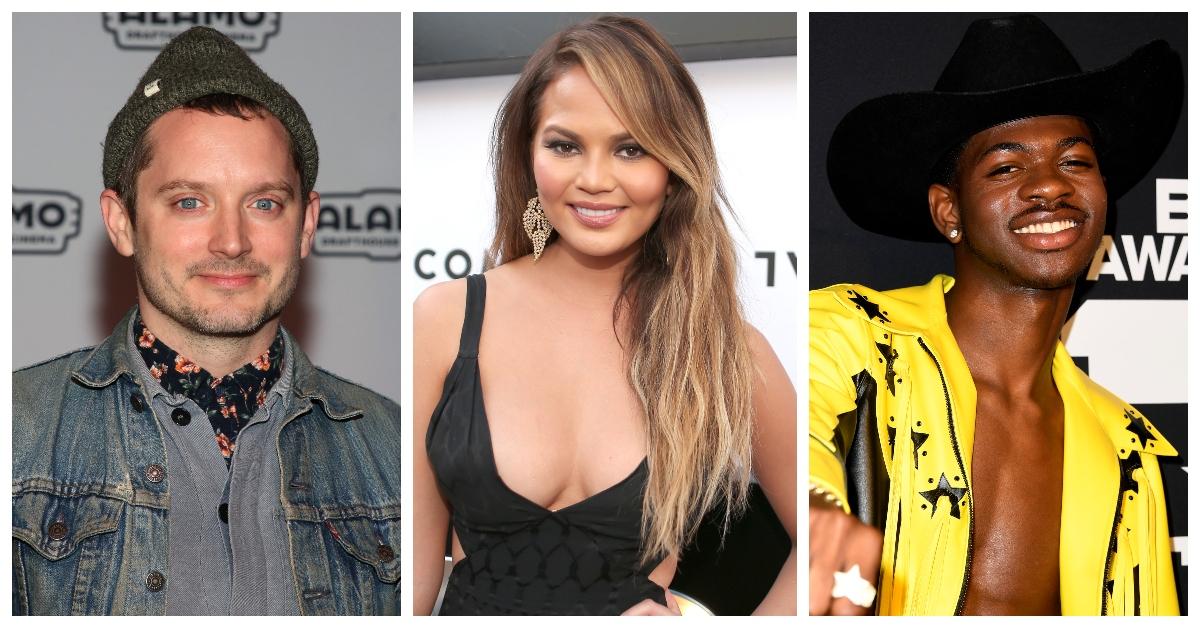 To survive intense bouts of boredom amid the coronavirus quarantine, almost everyone out there has indulged in some sort of "guilty pleasure," and for many, that guilty pleasure happens to be Animal Crossing: New Horizons. The Nintendo Switch video game, which was released at the end of March, has garnered tremendous amounts of attention from gamers, including several celebrities.
Article continues below advertisement
If you're looking to trade a few turnips with some big Hollywood names, hit up these celebrities on Animal Crossing — they definitely have a few extras to spare.
Elijah Wood
Twitter user @directedbyrian (real name: Jessica) posted to Twitter in hopes of buying some turnips on April 24, according to BuzzFeed, and she received an extremely unexpected direct message from none other than Lord of the Rings star Elijah Wood.
Apparently, Jessica is a huge fan of the actor, so she invited him to her island, he got to meet her friends, sell some turnips, and pick fruit, free of charge. Needless to say, Frodo plays Animal Crossing, and it's a big freaking deal.
Article continues below advertisement
Chrissy Teigen
Anyone who follows Chrissy on Twitter is well-aware that mom of two has predominantly been spending her time in quarantine trading fruits in real life, and virtually, via Animal Crossing.
Her tweets about the video game are hilarious, especially after encountering a serious conflict with Zipper T Bunny — if you see him, make sure to give him Chrissy's best.
Article continues below advertisement
Guy Fieri
It comes as no surprise that Food Network icon Guy Fieri plays Animal Crossing and that his island is called FlavorTown, according to NerdBot. He took to Twitter to discuss his latest findings in the game, saying: "I'm here on Flavortown Island checkin' out a joint run by local legend, Tom Nook! Unlike the homes around here, you won't have to take out a loan to afford these dishes." If we could get Guy's Dodo Code, we would in a heartbeat.
Article continues below advertisement
Lil Nas X
It comes as no surprise that trap-country god and Gen Z icon Lil Nas X plays Animal Crossing. The 21-year-old musician is always up-to-date on the latest and greatest pop-cultural trends. About eight weeks ago, he posted a photo of himself to Instagram with the caption, "um, so, u wanna play animal crossing?" and the answer is "yes." Of course, we want to play Animal Crossing with Lil Nas X.
Article continues below advertisement
Mark Hoppus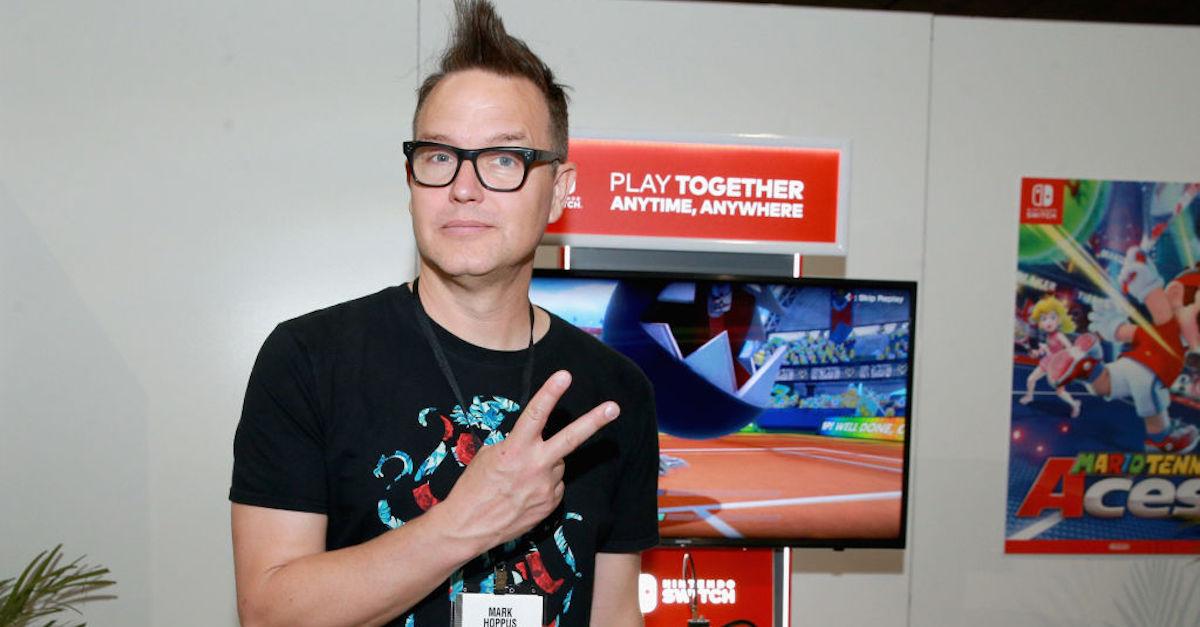 Blink-182's lead vocalist, Mark Hoppus, literally performed the band's greatest hits while live-streaming his Animal Crossing gameplay, according to NME, and apparently, it was a glorious sight to see. If you didn't catch the live stream for yourself, Mark performed a handful of throwback Blink songs, from "Wasting Time," to "Apple Shampoo," and trust us, it was punk rock AF.
Article continues below advertisement
AOC
Yes, U.S. politician, Alexandria Ocasio-Cortez, aka AOC, is now officially on Animal Crossing, and according to Washington Post, she had Twitter followers send over their codes, so she could visit their islands. Is she the cutest? Absolutely.
Article continues below advertisement
Cole Sprouse
On Thursday, May 7, Riverdale star, Cole Sprouse, was spotted on Twitter looking to sell his turnips, and luckily, it seems like he found an interested buyer. We aren't surprised Cole is playing the popular Switch game, as he's a longtime video gamer, but we're glad he's on it nonetheless.
Article continues below advertisement
See? Celebrities truly are just like us. There are so many big-name Hollywood stars out there currently sitting in their PJs, eating chips, and playing Animal Crossing... and it's really making some of us feel better about sitting inside playing video games all day.