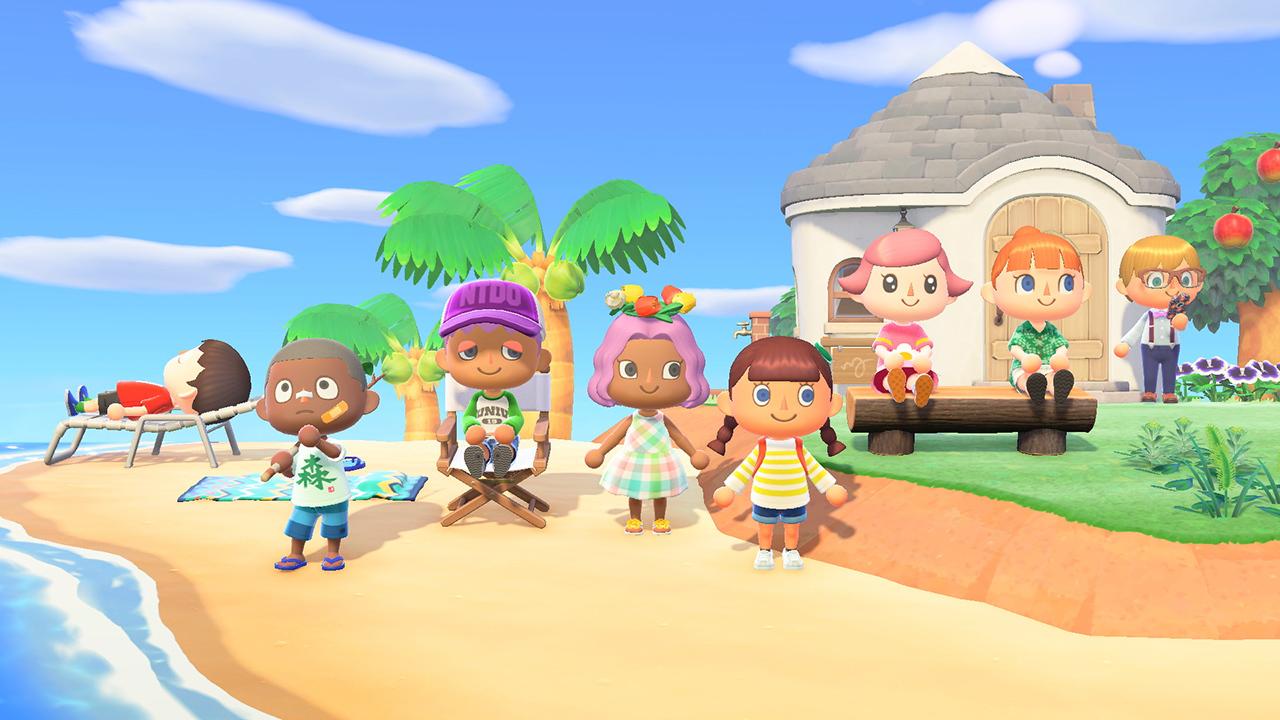 Yes, You Can Go on an 'Animal Crossing: New Horizons' Treasure Hunt
Rife with plenty of interesting surprises, Animal Crossing: New Horizons offers lots of ways to interact with the animal villagers on your island. One intriguing way you can spend time with these curious individuals is by going on a treasure hunt with one of the island inhabitants. We love to spend time with them, so going on a treasure hunt is the next best thing, right? Any time our villager friends offer to spend time with us, it makes us feel exceedingly special — as it should, right?
Article continues below advertisement
Occasionally, your villagers might approach you with an offer to go on a treasure hunt. This is a random happening, but it's always entertaining when it triggers. It's not something you can make happen on your own, but if it does occur, it's something you'll definitely want to partake in. Here's everything you need to know about going on treasure hunts with your Animal Crossing: New Horizons villagers, who can't wait to test your mettle. Also, how cute of a minigame is that?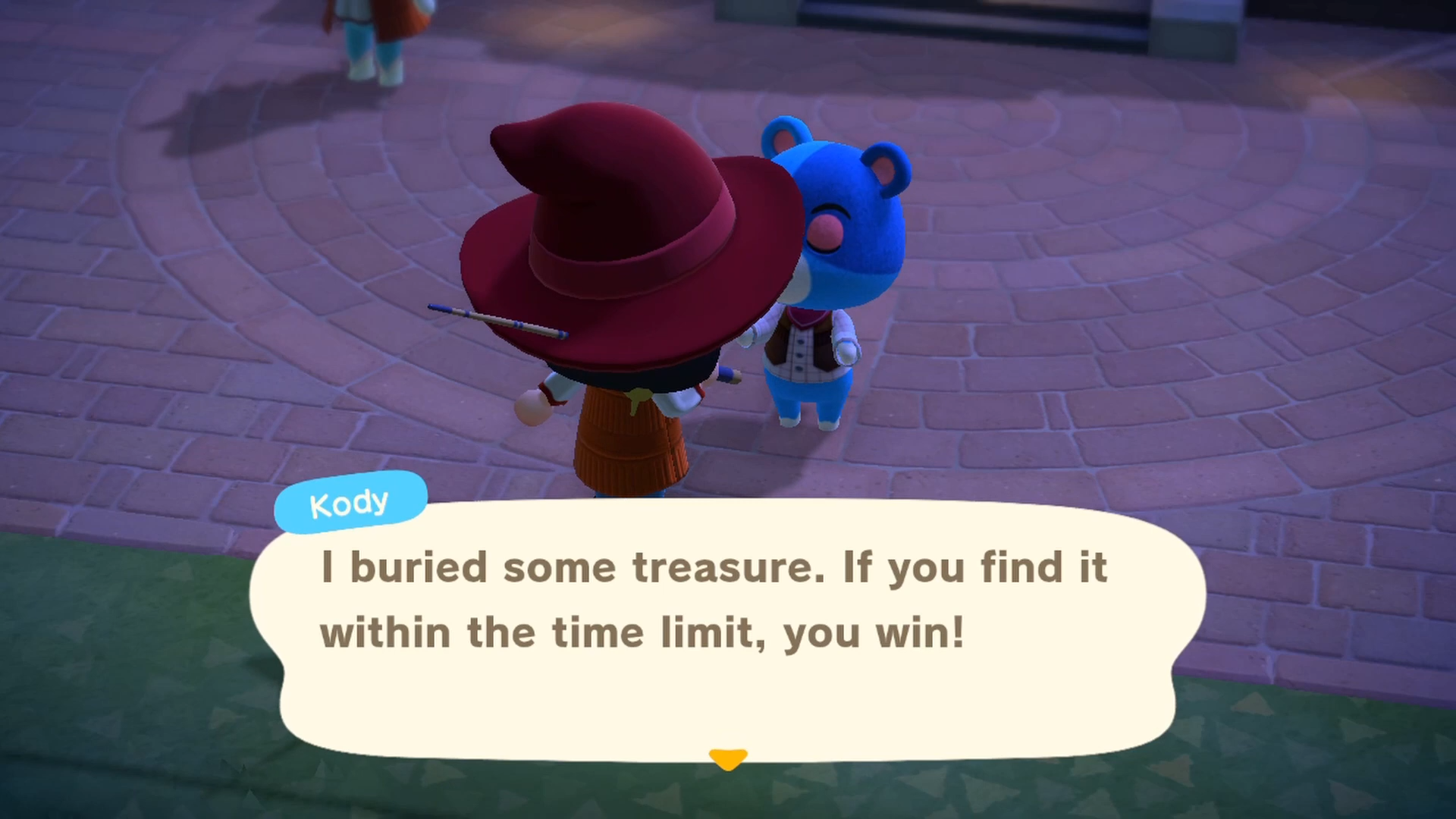 Article continues below advertisement
Here's how to go on treasure hunts in 'Animal Crossing: New Horizons.'
Want to go on a treasure hunt with the villagers on your island? Unfortunately, there's not a way to trigger this event. However, if you're lucky enough that the event happens, one of the animals will come up to you and announce that they've buried some treasure. If you're able to find it within the time allotted, you'll win the buried treasure (and your villager friend's heart, because they'll think you're cool.) And you are, if you manage to come out on top.
You'll get about 6 minutes while the clock ticks down, and that means it's time to scour the island for the potential buried treasure. You'll be looking for a special, visible mark that you need to start digging at once you find it. It looks like a regular digging space (slightly star-shaped). Once you get to the shape, whip out your shovel and start digging. You'll proudly display the treasure that was so cleverly hidden.
Article continues below advertisement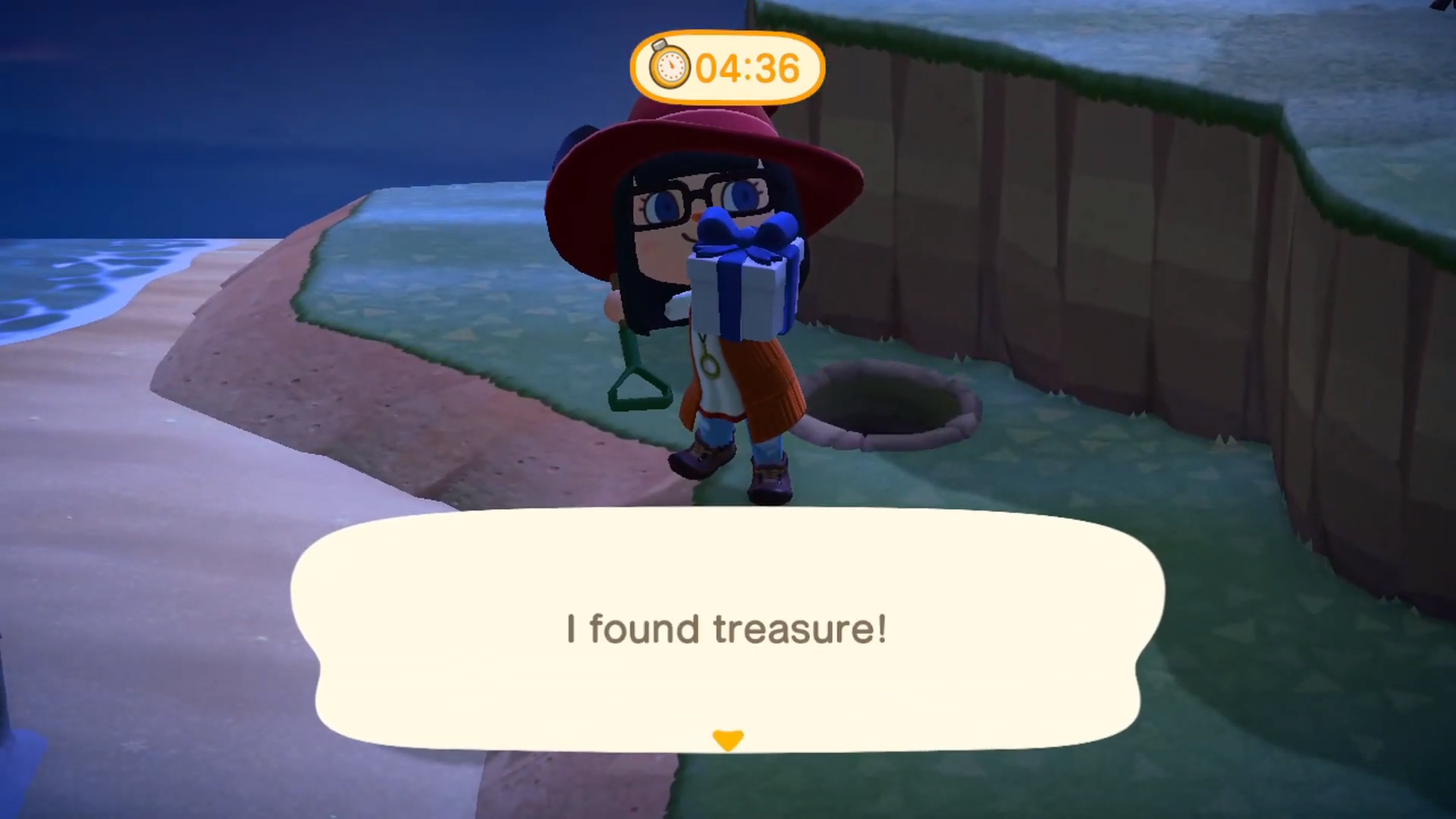 After you find the treasure, head back to the animal who set you off on the treasure hunt. There will be a quick scene where they'll open the treasure box and show you what's inside. There could be a variety of items inside, and you never quite know what you'll get, but that's the fun of the game. There isn't a lot to this minigame, but it does offer some fun ways to deviate from the normal Animal Crossing grind.
All you have to do next is wait until the next treasure hunt your villager friends want to go on. If you search the island enough, you'll turn into an old pro the animals can never best on their cunning treasure hunts. Plus, it's a great way to get some free random items that you might have had your eye on. Good luck out there on your own personal treasure hunts!