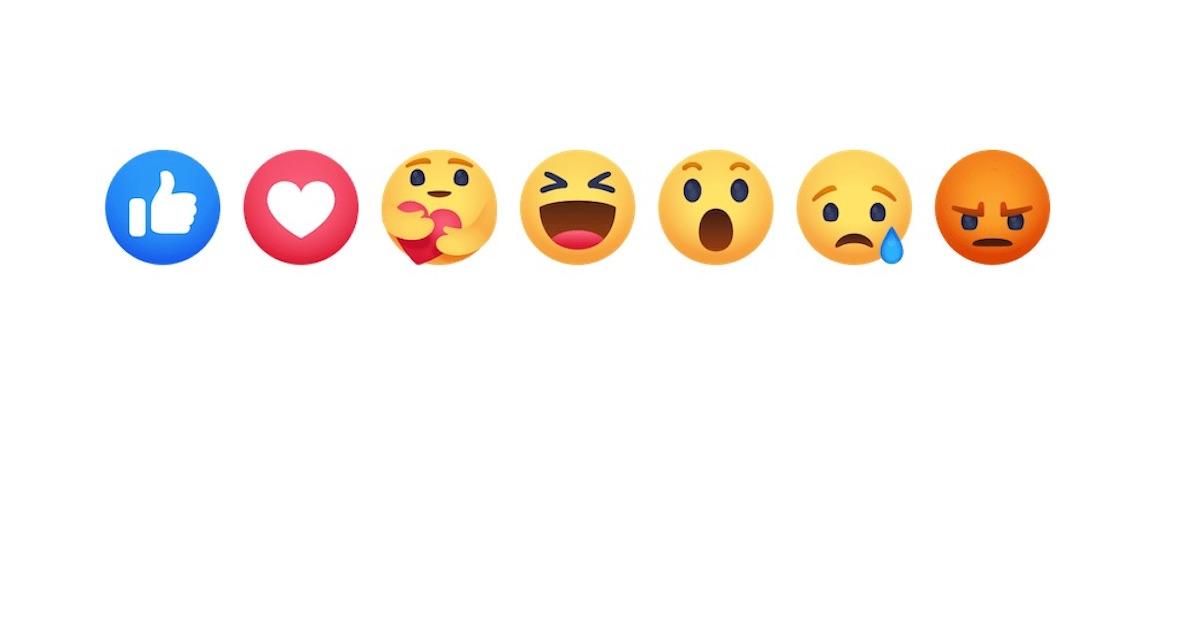 Facebook Added New Reaction Coronavirus Emojis — Here's How to Get Them
Times have been tough these past two months and emotions are running high and complicated. Seems like Facebook recognized that and decided the selection of reaction emojis people can put on their friends' posts weren't sufficient to cover the spectrum of what we're feeling these days. That's why they recently added two new reaction emojis, but not all users are seeing them just yet. If you want to find out how to get those new Facebook reactions, keep reading.
Article continues below advertisement
First off, what are the new Facebook reactions?
In addition to the normal thumbs up, heart, angry face, surprised face, and laughing emojis, you can react to friends' and families posts with a smiley face hugging a heart, and in the Facebook Messenger app, a pulsating heart reaction has been added. They look like this: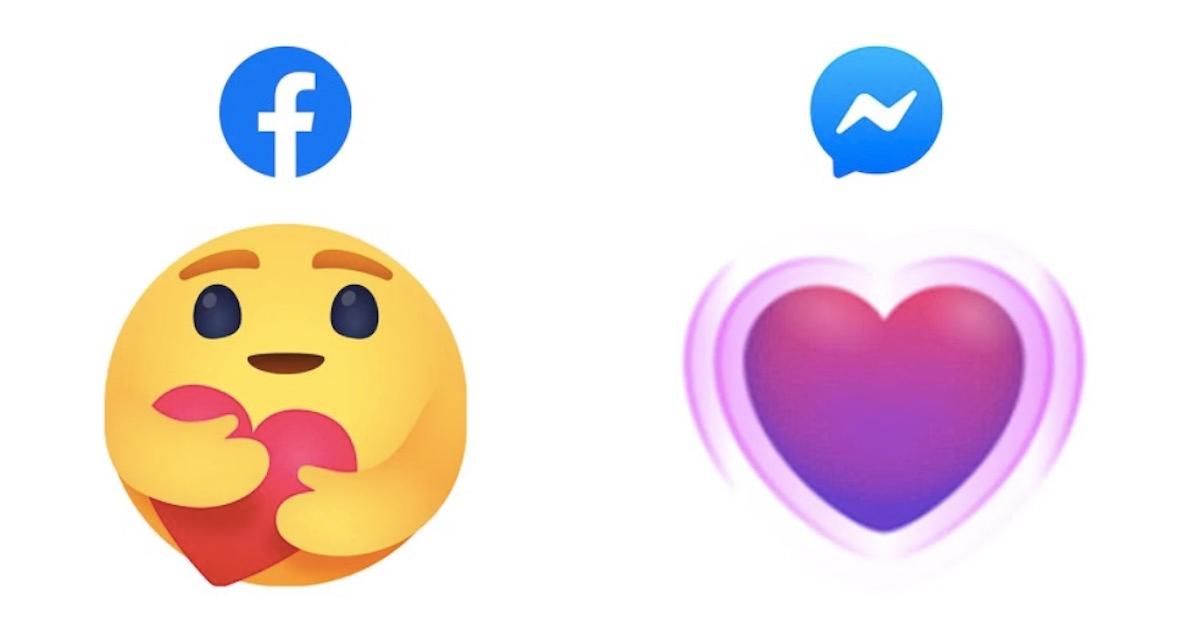 Article continues below advertisement
While the heart-hugging emoji will be added to the existing six reactions, the pulsing heart on Messenger is an optional modification to the existing heart, which one can toggle on or off by pressing down on the heart.
The emojis were rolled out on April 17, but a lot of users still aren't seeing a way to use them on their phones or on desktop and are wondering how they can get the update.
How do I get the new Facebook reaction emojis?
Unfortunately, if you still aren't seeing the new emojis, there may not be anything to do but wait until it rolls out to your device. As is the case with most Facebook features, this one wasn't rolled out to all users at once, which helps manage the situation should an unforeseen bug or issue arise during the rollout.
Article continues below advertisement
However, if you have any pending updates to the Facebook and Messenger apps on your phone, installing those updates may cause the new reactions to appear when you next open the apps. On desktop, you may have luck unlocking the update if you switch between classic view and the new layout a couple times, but otherwise you may just have to bide your time.
Article continues below advertisement
The reactions to the new reactions have been mixed.
A lot of users who have already received the update are enjoying having better ways to express love and empathy during an unprecedented time where words fall short. Fidji Simo, Head of Facebook App, said in a recent interview, "As we've spoken with people about the kinds of emotions they want to convey in relation to posts they see in their NewsFeed, Hug is one of the most frequently suggested ideas." While the reactions are meant to be temporary, there is a possibility of them sticking around longer.
Article continues below advertisement
However, some people are a little underwhelmed, both by the addition of the feature on a broad sense and with the way the reactions look on mobile. And others are just bummed they can't use it yet!
Be patient — soon every user will be able to use the "care" reaction, and even though it's temporary, the mostly warm response to it so far likely signals it will be around for longer than anticipated.