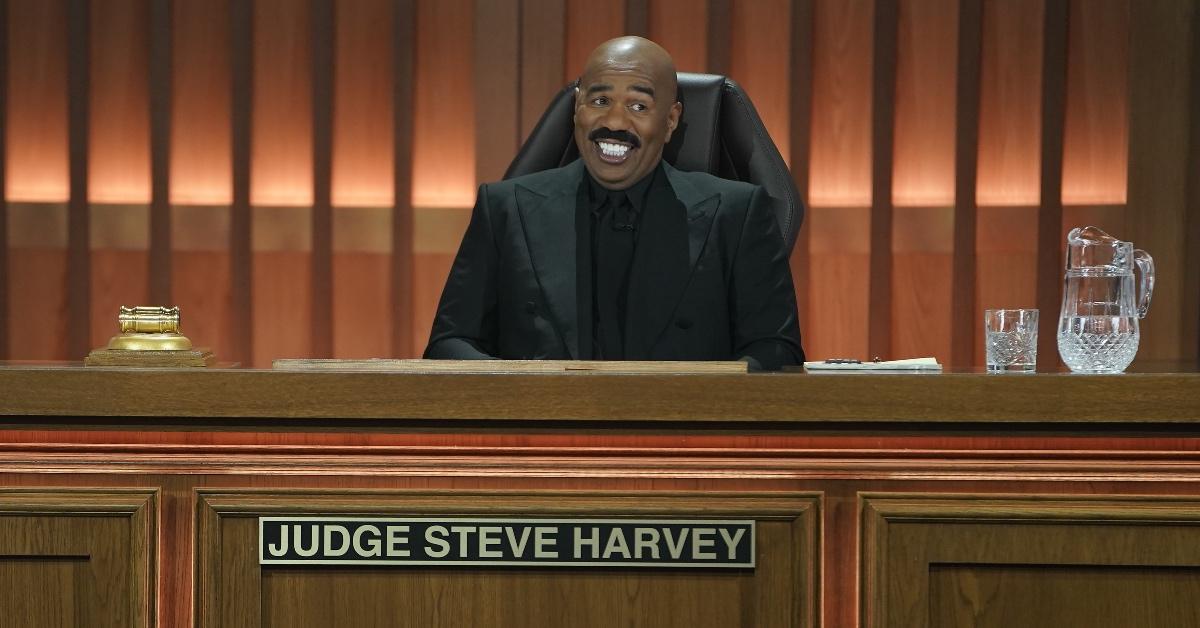 The Application Process For 'Judge Steve Harvey' Is Easier Than You Think
Airing out their grievances on national television is a hard no for many people. But there are folks that have no qualms about taking their problems to court-based TV shows. Not only is it a great way to get matters resolved, in some monetary instances, you'll be assured that your debts will be paid. Plus, some people view these shows as a way to gain notoriety.
Article continues below advertisement
That said, it's no surprise that ABC's Judge Steve Harvey has become the newest addition to the genre. While the idea seems a bit unconventional — especially since Steve has no legal background — his unapologetic honesty and wit has deemed him fit to help people handle real conflicts. So, if you're ready to get on the show, here's everything you need to know.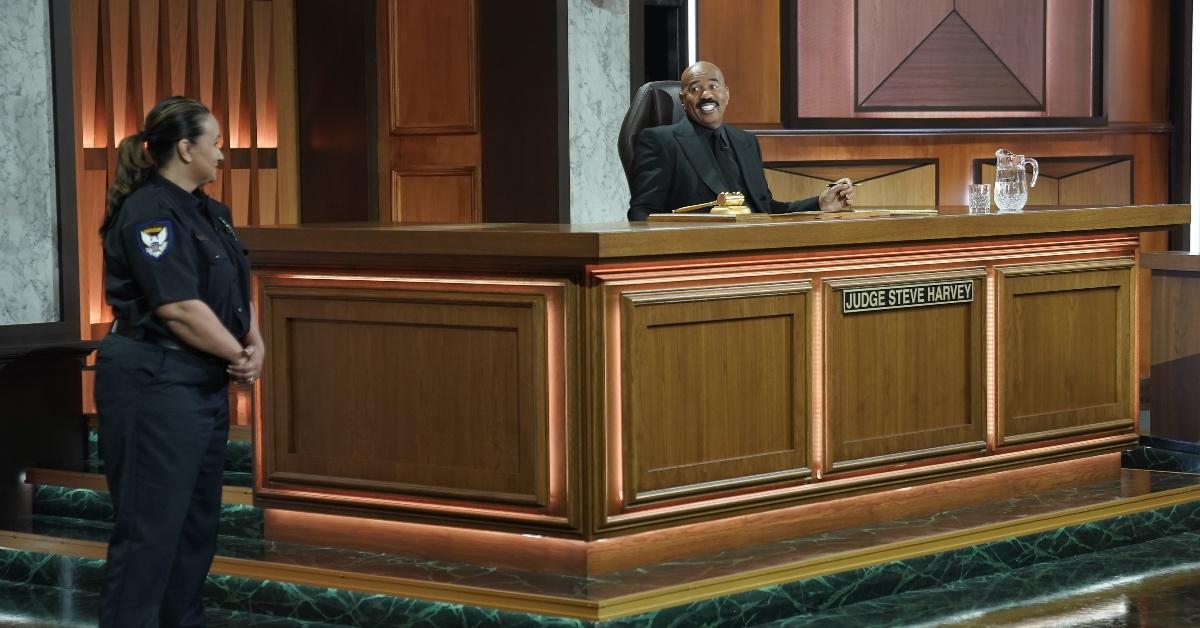 Article continues below advertisement
So, how do you get on 'Judge Steve Harvey'?
Casting on any reality TV show comes with a basic application process. Most require video submissions and photos, as well as an online screening application, so you can pretty much expect the same to occur with Judge Steve Harvey.
To kick things off, prospective guests will need to visit the Mystic Art Pictures website to complete an online application. However, it's important to know that you must be at least 18 years old and a legal U.S. resident to be eligible. Not to mention, availability to film in 2022 is non-negotiable. Once you meet those requirements, you can move on to step two.
Article continues below advertisement
Next, you'll be prompted to submit your contact information. During this step, it's important to provide all your social media pages for casting directors to look into your background.
Once that information is submitted, candidates will be prompted to provide more information in regards to their reasoning for wanting to be on the show and information about individuals they would like to take to "court."
Article continues below advertisement
Then, casting directors will review all the information and contact candidates to move forward with the process. So, it's important to provide all information requested to increase your chances of being casted on the show.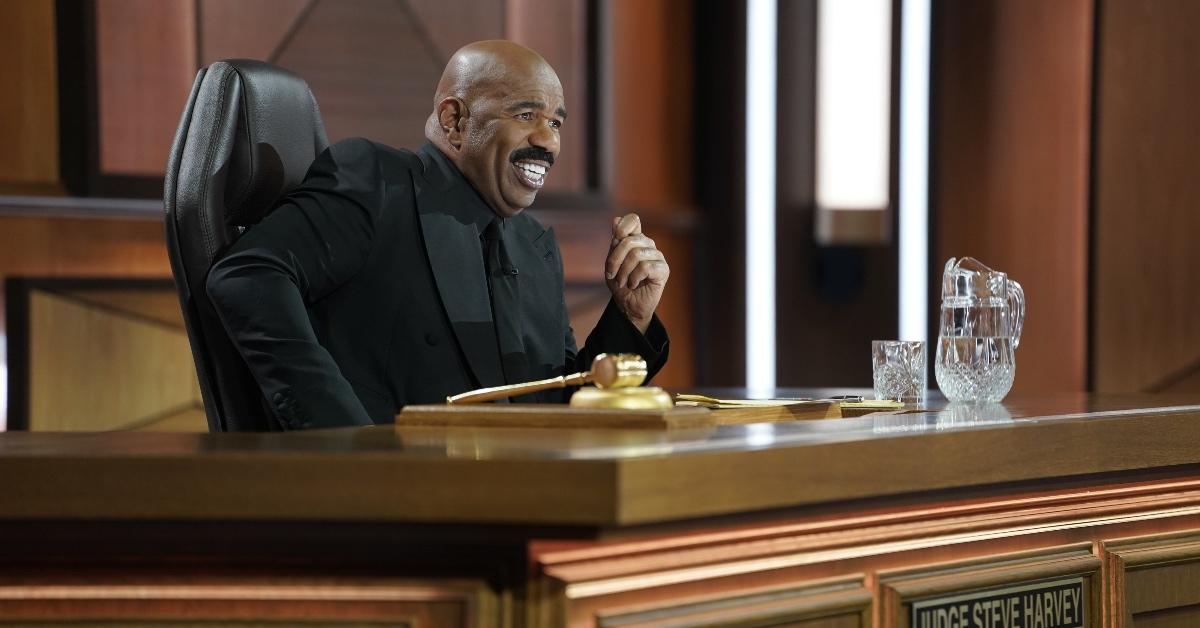 Article continues below advertisement
Keep in mind, the casting website shares that "all awards / judgements are paid by production." While there is no indication of the maximum amount awarded in monetary disputes, casting officials would be able to give candidates that information.
Steve has shared that his expertise as a "judge" comes from dealing with various kinds of people.
The No. 1 question on everybody's mind is: Why is Steve Harvey a judge on a courtroom-based show? And while the question is reasonable, Steve is not operating as an actual judge — this is strictly for entertainment purposes.
Article continues below advertisement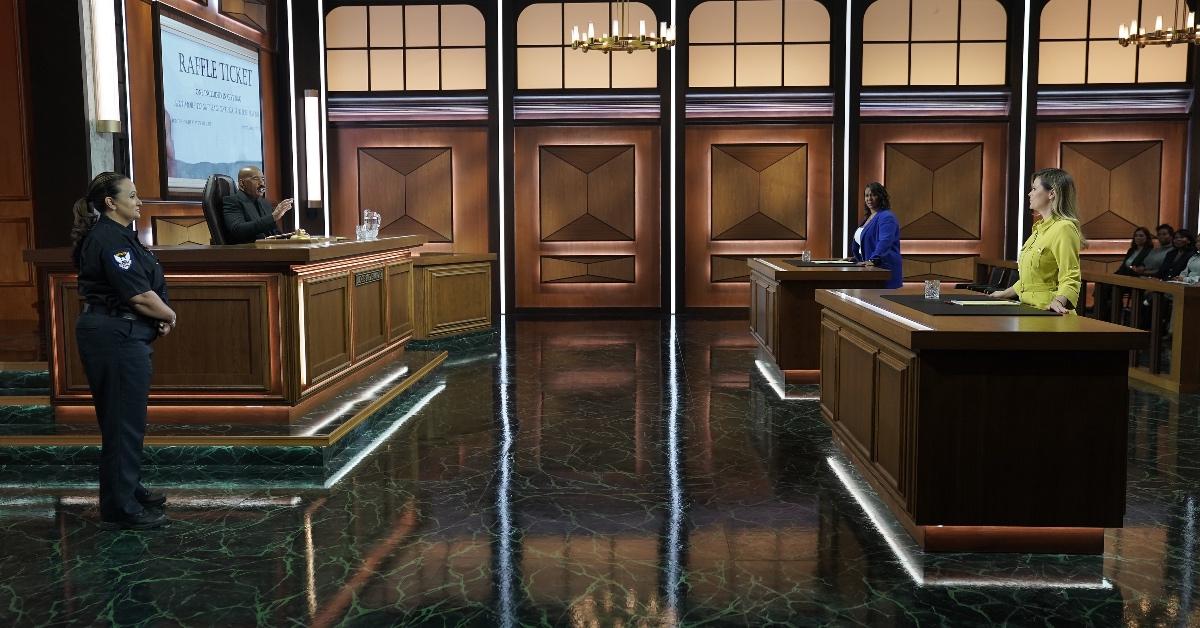 However, Steve is privy to the fact that people have questions about his new title, and he recently explained why it's a suitable fit.
"Most judges are interested in the law: These are the facts, and that's it," Steve tells TV Insider. "I'm going to dig up the story behind why people came to court vs. what they're in court for. I lean on decades of experience dealing with all types of situations and people, and I rely on my street savvy, common sense, and humor to get it done."
Steve's personality is truly one of a kind. And since audiences have always counted on him for comedic relief, Judge Steve Harvey viewers will be no exception.
Catch new episodes of Judge Steve Harvey Tuesdays at 8 p.m. EST on ABC.