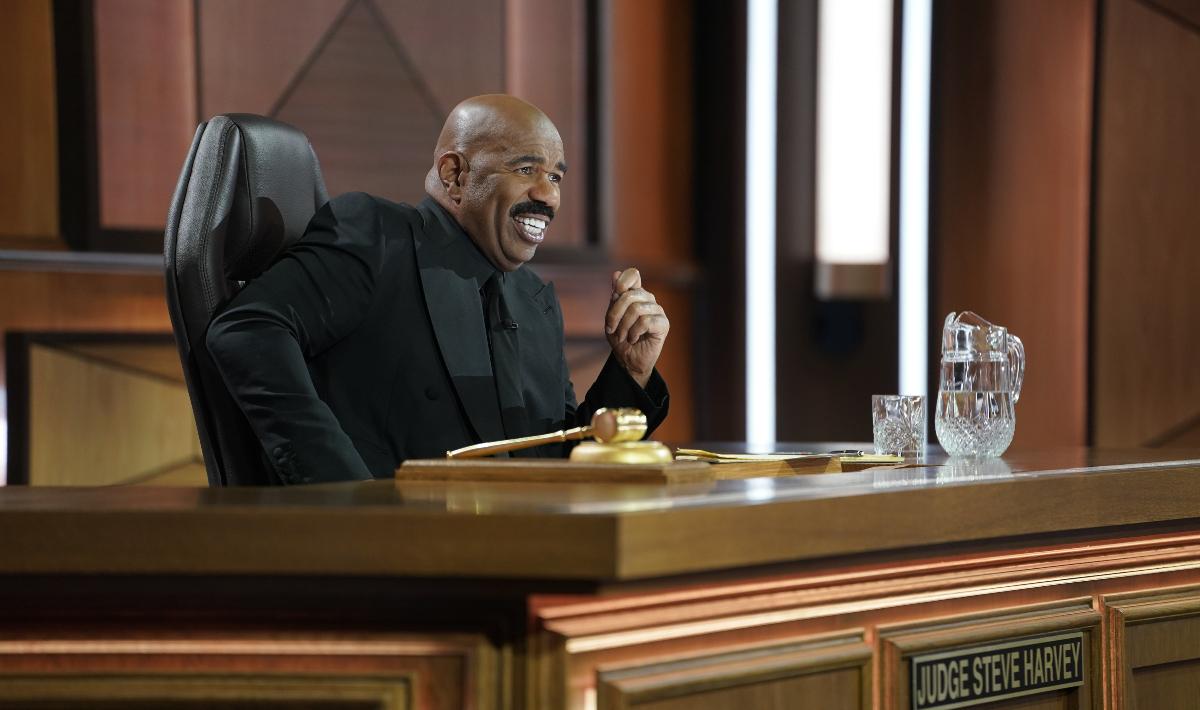 Is Steve Harvey Actually a Judge, or Is He Just Playing One on TV?
All rise for the honorable *checks notes* Steve Harvey? Are we reading this correctly? It looks like Steve is adding yet another show to his resume, but this time he'll be telling us more than what a survey says. Judge Steve Harvey is coming to ABC and we have all the legal deets. Justice may be blind, but that doesn't mean it can't take a peek at the new show. We just have one question: Is Steve Harvey really a judge? Let's answer this fairly.
Article continues below advertisement
Is Steve Harvey really a judge?
Steve Harvey is not actually a judge, but that won't keep him from presiding over some pretty wacky cases on his new show, Judge Steve Harvey. The show's trailer, which ABC dropped on Nov. 29, 2021, features a flashy introduction that could rival any music competition show. "It's always good to come to court when you can't lose," Steve says to the audience, and boy did he come to win!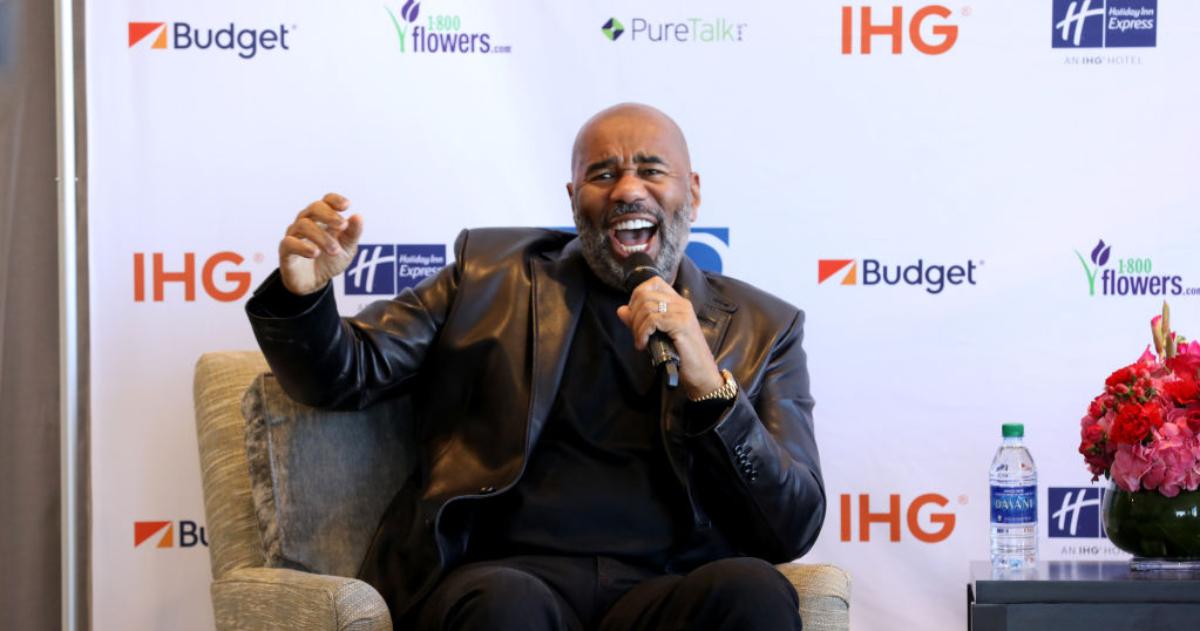 Article continues below advertisement
According to Steve, he always "speaks the truth, the whole truth, and nothing but the truth," and that includes looking at someone standing before him and calling them "crazy." That person's response is enough to get us to watch: "Since when is that a crime?" It looks like the show will be a mixture of comedy, roast jokes, light helpful advice, and of course, laying down the "law." We're certainly seeing more laughter in this courtroom than in any other.
Steve Harvey has written several self-help books.
Perhaps Steve will pull from the numerous self-help books he's published when deciding what to do with the cases brought before him. In 2014, he told Parade that a huge life motivator for him was the fact that he'd flunked out of Kent State during his third year. That followed him for the rest of his life, which is what led him to partner with Strayer University as a paid ambassador. He deeply believes in education, but not having graduated from college never stopped him from achieving his goals.
Article continues below advertisement
However, a lack of degree means Steve couldn't possibly be a judge, but he does have a lifetime of experience, which lends itself to helping others. Steve has worked on a Ford assembly line cleaning carpets, selling insurance, and of course, doing comedy. It was radio where Steve really found himself, which brought him to Family Feud as its host. One could argue court is almost like a family feud?
Article continues below advertisement
All jokes aside, Judge Steve Harvey has a real opportunity to help people. Sure, the help will be hiding behind laughter and comedy, but that is best medicine, after all. Steve also told Parade that he was never meant to be one of those people who retires to a yacht. "My calling is to help people, to teach people, to share with people until I die," he said. "I can never stop doing that. I can't and I don't want to." Sounds like he's answering that call now!
Judge Steve Harvey premieres Jan. 4 at 8 p.m. EST on ABC.