'Family Feud' Host Steve Harvey Happens to Be a Prolific Self-Help Author
You might know him as a comedian and game show host, but Steve Harvey can also help you improve your life with his many self-help books. Keep reading for details.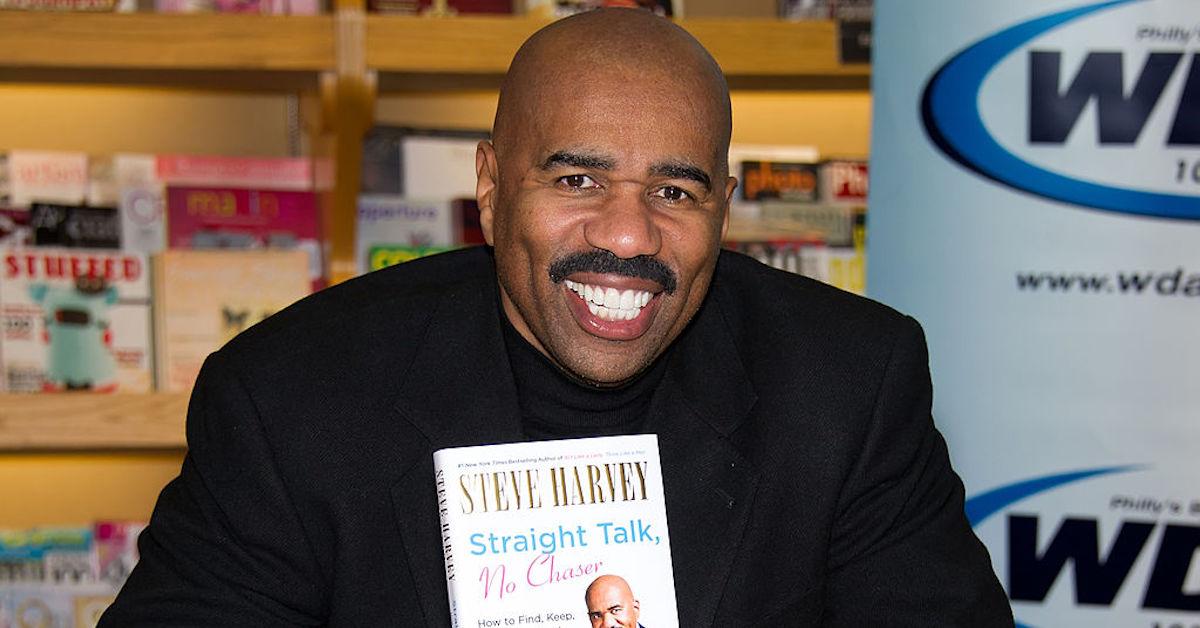 TV personality and game show host Steve Harvey is a fountain of knowledge and wisdom. After years of hustling as an insurance salesman, autoworker, and even a mailman, Steve finally found success as a comedian. He then pivoted that newfound success into a long career on television as an actor and gameshow host on shows like The Steve Harvey Show and Family Feud.
Article continues below advertisement
In 2009, Steve used his talents for an entirely new venture and published Act Like a Lady, Think Like a Man, a self-help book about relationships that kickstarted his very successful, and incredibly prolific writing career. In the years since, Steve has put out a number of other books, some of which were received as controversial. To get a rundown of all his literary efforts, keep scrolling to find out everything you need to know about Steve's book list.
Here's a complete list of Steve Harvey's books.
'Act Like a Lady, Think Like a Man' (2009)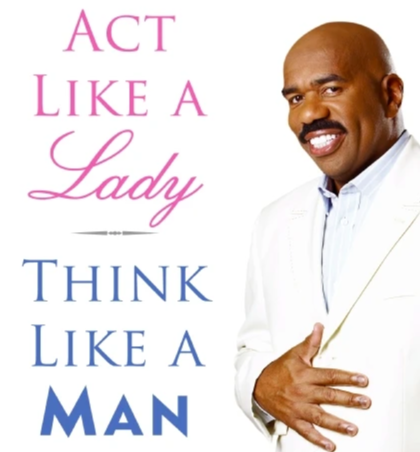 Steve's literary debut is a self-help book for women frustrated with their dating lives. Steve explains what men really think about relationships, love, intimacy, and commitment, and shares his own personal thoughts on how to make relationships work. The book encourages women to take charge of their love lives by communicating what they want from their relationships early on.
The book received some criticism. While Steve seemed to be advocating for women to take control of their love lives, his advice to them was essentially to lie, cheat, and manipulate their way into relationships. He was also criticized for his views about female empowerment, which he painted as an obstacle to getting a man. Nevertheless, the book was turned into a film in 2012, starring Kevin Hart, Taraji P. Henson, and Regina Hall.
Article continues below advertisement
'Straight Talk, No Chaser: How to Find, Keep, and Understand a Man' (2010)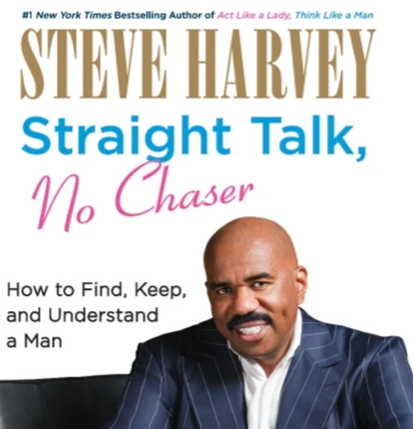 Following on the heels of his first book, Straight Talk, No Chaser: How to Find, Keep, and Understand a Man isn't completely dissimilar from Act Like a Lady, Think Like a Man. Once again, Steve shares his views and tips on how to find a man and build strong relationships.
In Straight Talk, No Chaser, Steve zeroes in on why men are unable to commit. He asserts that not all men are ready for a relationship since men need to achieve their personal goals before being ready to settle down. Steve also stresses the importance of compromise, saying that if women did what matters to their men, their men would be able to do more of what mattered to their women.
'Act Like a Success, Think Like a Success: Discovering Your Gift and the Way to Life's Riches' (2014)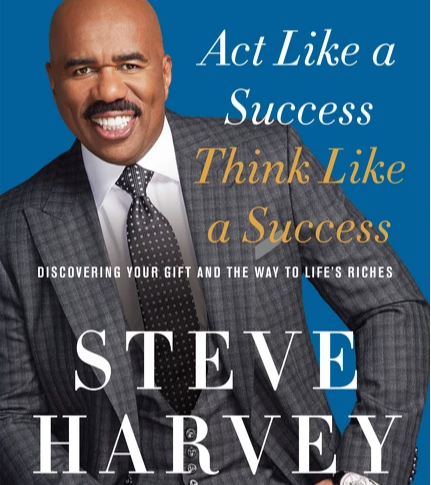 While many books profess to help readers achieve success, Steve tells his readers to achieve their dreams by using the gifts they already have. According to Steve, everybody is born with a natural god-given talent and all they have to do to achieve success in life is to unlock that talent and put it to good use.
The book serves as a roadmap to discovering one's hidden talents and is peppered with Steve's own insights and personal experiences to help others transform their lives.
'Jump: Take the Leap of Faith to Achieve Your Life of Abundance' (2016)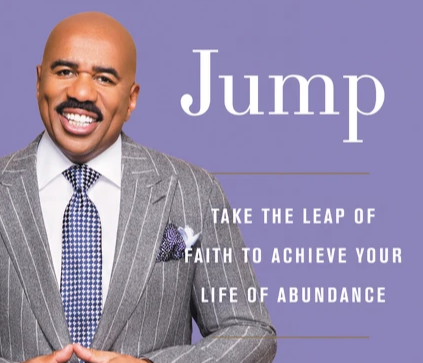 Jump: Take the Leap of Faith to Achieve Your Life of Abundance is similar to Act Like a Success, Think Like a Success but with a more spiritual angle. In Jump, Steve helps readers engage with the Divine Spirit within themselves and use that spirit to help manifest their visions into reality. He talks in depth about what faith is and how people can use it in their everyday lives.
Steve says that when people use their inherent gifts in combination with God's divine plan, they can achieve practically anything.