Could You Be Featured on 'Skin Decision: Before and After'?
Many people want the scoop on how to get on the Netflix reality show 'Skin Decision: Before and After,' and here's everything we know.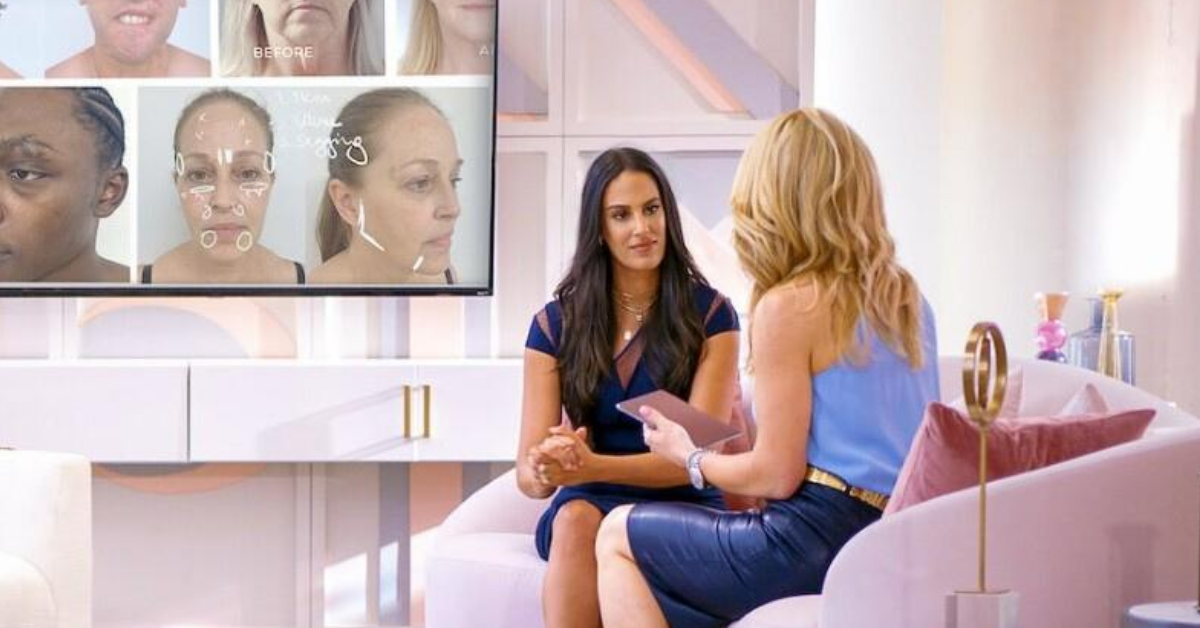 If you haven't caught the new Netflix series Skin Decision: Before and After, you may not realize that this plastic surgery show has a major plot twist. Many cosmetic-surgery-centric reality shows are about aesthetic upgrades or helping people after failed surgeries. But this one features a Beverly Hills plastic surgeon, Dr. Sheila Nazarian, and registered nurse/skin and beauty expert, Nurse Jamie Sherrill, who help people after traumatic or life-altering experiences.
Article continues below advertisement
The first episode featured a woman with bullet scars that were left after being shot multiple times by her husband before he took his own life. And the other featured stories are just as moving and worthy of grabbing your box of tissues. Skin Decision: Before and After is about empowering women who've been through it to be comfortable and confident in their own skin.
Article continues below advertisement
It's unclear just how casting works for 'Skin Decision: Before and After.'
Like most Netflix shows, producers are responsible for finding people who are willing to share their stories and appear on the show, and who will captivate audiences around the world. There doesn't seem to be a way to apply to be on Skin Decision: Before and After — or at least not one that's being shared publicly.
What that tells us is that the production crew isn't having a hard time filling the slots for each episode so far. When Netflix is actively screening or auditioning, this intel often becomes available on various sites and includes the casting needs, as well as times and places to throw your hat in the ring.
Article continues below advertisement
But you could still get your shot on 'Skin Decision: Before and After.'
It's true! The longer the show goes on, the higher the chance that the producers will hold open calls or public screenings to find the best matches for their needs.
So, just because they're not casting right now doesn't mean they won't if the show is a continued success. It's a reality show, and they need real people with real, powerful stories to keep it going.
Article continues below advertisement
And Dr. Nazarian is holding out hope for a Season 2.
It's clear from the show — and the fact that she's a successful plastic surgeon and spa owner with her own skincare line — that Dr. Nazarian is driven. On her Instagram, she shared that Skin Decision wasn't green-lighted in the snap of her fingers. Actually, it took her six different show idea pitches over the course of seven years to bring her vision to life.
Article continues below advertisement
"I think it's gonna do really well. If Queer Eye did well, this will do well," the surgeon shared on The Xander Effect podcast.
There is no official announcement from Netflix, but it seems like it's only a matter of time. And Nurse Jamie is fully on board for more, too. She feels they have their market cornered because they're offering up something fresh and female-forward.
"It's educational — not just a makeover show," Nurse Jamie tells Life & Style. "It's more of a transformational show. It's also the first medical makeover from a female perspective. I have to give props to Netflix for this."
Fingers crossed for a Season 2, and for more heartwarming transformations to come.