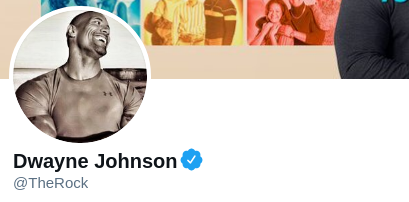 Twitter Reveals How They Give out Blue Check Marks
"Clout" is a word that gets tossed around a lot on social media and means different things to different people. To some, it refers to someone interacting with or referencing a known celebrity or public figure in order to get their own name out by association. To others, it means a ton of followers and likes.
And then there are those who just want that sweet blue check mark next to their social media profiles. So it's only natural that tons of people are trying to figure out how to get verified on Twitter.
Article continues below advertisement
Want to get verified on Twitter? Here's how to do it.
Twitter announced that it has introduced a new way of getting verified on the platform. If you've always wanted to know what those blue check marks mean, Twitter explains: "The blue badge is one of the ways we help people distinguish the authenticity of accounts that are of high public interest. It gives people on Twitter more context about who they're having conversations with so they can determine if it's trustworthy, which our research has shown leads to healthier, more informed conversations."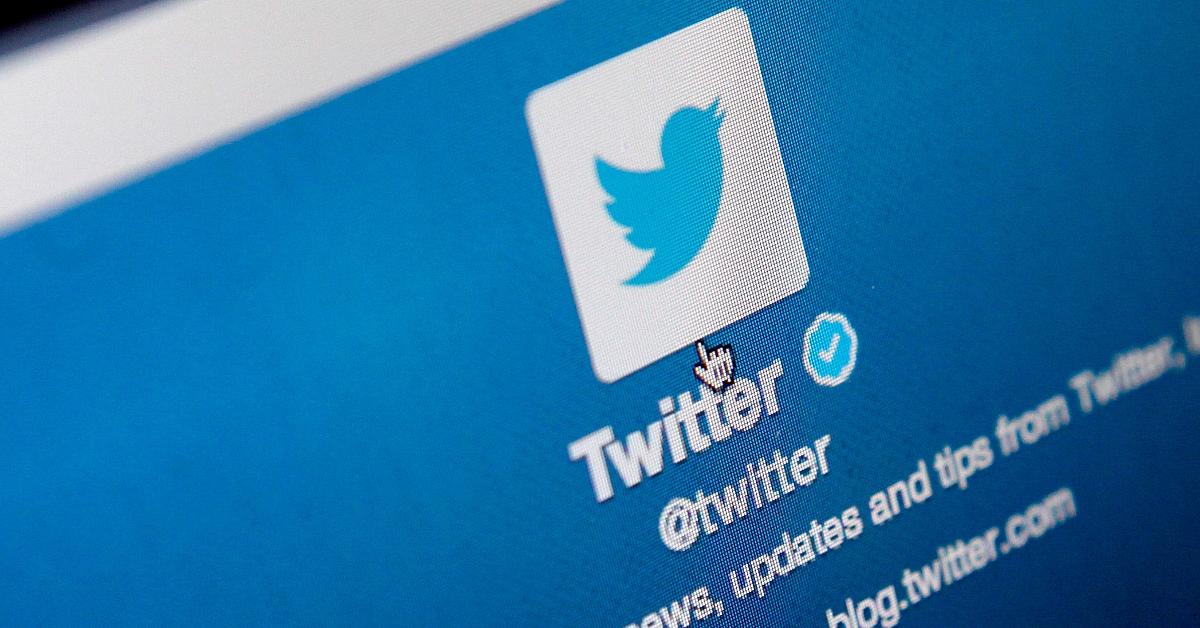 Article continues below advertisement
How do I know if I'm eligible for a blue badge on Twitter?
Per Twitter's official blog, a user's account must fall under at least one of the following six categories:
Government
Companies, brands, and organizations
News organizations and journalists
Entertainment
Sports and gaming
Activists, organizers, and other influential individuals
But that's not all — you'll also need to complete the platform's verification policy checklist. That means that your profile must have a name (to combat bots) and a profile image. You'll also need to confirm your email address, phone number, and have an active Twitter account for at least six months, without breaking the rules of the platform. You can check to see what those rules are here.
Article continues below advertisement
In a nutshell, if your tweets haven't been flagged as hateful, incendiary, or if your account's never been found of disseminating false, harmful, or misleading information, you should be able to pass the check.
Article continues below advertisement
If you're interested in applying to get Twitter-verified, here's how to do it.
Twitter states that it's gradually adding the verification application to individual user's account settings. So if you don't see the option to get verified under your settings just yet, don't stress, it should come to you eventually.
Here's what it'll look like, in case you're wondering.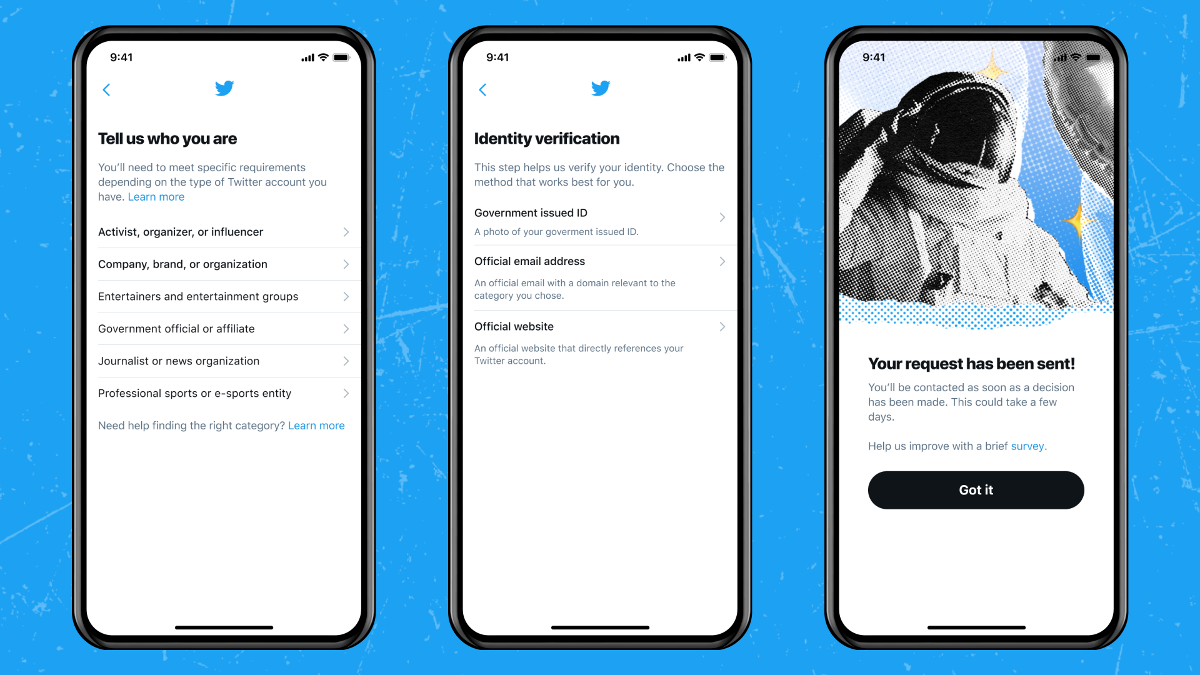 Article continues below advertisement
Article continues below advertisement
It seems that Twitter's becoming more transparent about what makes an account "verified." So if you've always lusted after one of those check marks and wanted to lord it over your friends, or are worried about someone impersonating you online, you can rest assured knowing that there's a clear way to get verified on the social media platform.
Does Twitter's attempt at eliminating the guesswork behind its verification process make you happy? Or are you more concerned now with trying to get one of your TikTok dances to go viral?