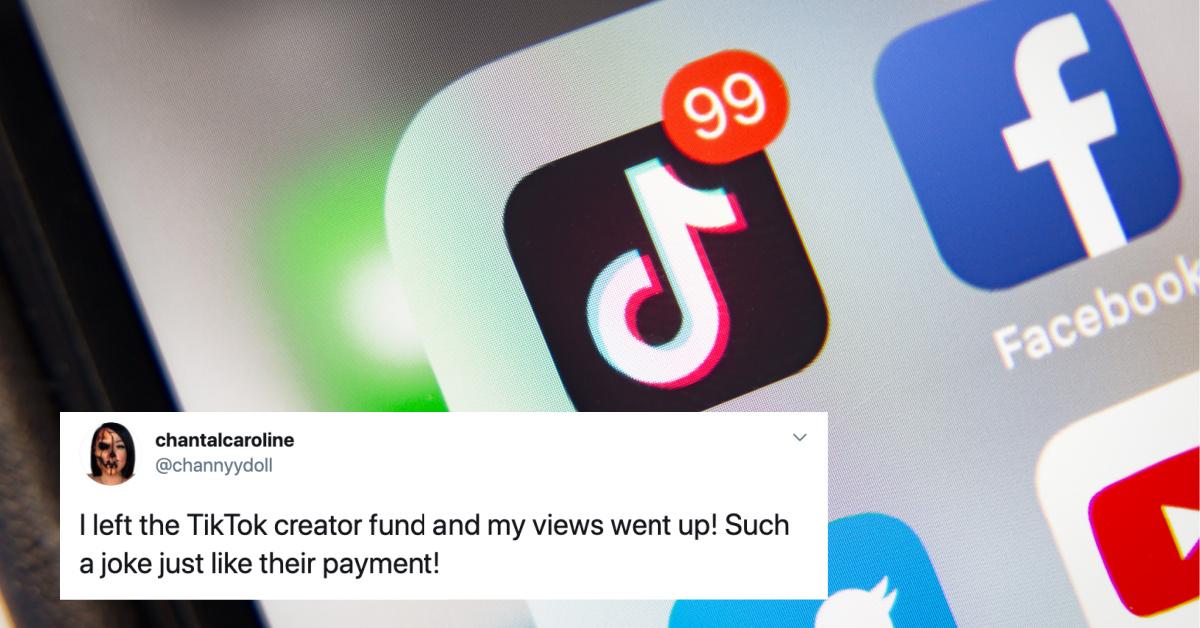 TikTokers Are Leaving the Creator Fund, Claiming It's Throttling Their Reach
When TikTok first rolled out its Creator Fund, it was a literal dream come true for many creators. The popular video-sharing app was offering to pay people for the content they create — pretty sweet deal, right? For some, the Creator Fund offered a great opportunity to earn an income and be rewarded for the effort they put into making unique content and growing their audience.
Article continues below advertisement
Unfortunately, not everyone has been thrilled with the Creator Fund experience. Some have claimed that after joining the fund, they experienced a significant drop in views, which (obviously) meant less money. With that in mind, some people have actually decided to leave TikTok's Creator Fund. If you're one of them, here's what you need to know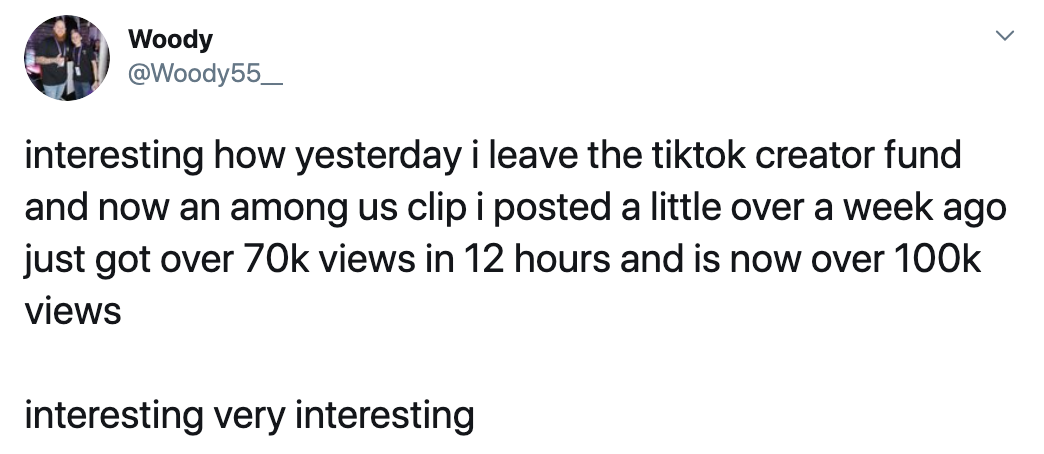 Article continues below advertisement
Here's how to leave TikTok's Creator Fund.
If you're considering leaving the Creator Fund, you're definitely not alone. Many members of the Fund have expressed disappointment over the way TikTok is distributing money to creators, with some even claiming that the app is throttling views (potentially as a way to avoid having to pay up).
Speaking with DigitalTrends, a TikTok creator named Cee said, "I don't think they actually want to pay [creators]. They're taking away a lot of their views or at least suppressing their videos so they don't have to pay them as much as they should be." TikTok denied these claims in a recent blog post, but some people aren't convinced.
Article continues below advertisement
They also have not been particularly forthcoming with information about how much money creators can make. For instance, TikTok announced that the Fund would pay based on views, but never announced how much each view was worth. (For what it's worth, our research has found that people are making between 2 and 3 cents per 1,000 views, but pay is also dependent on engagement, view authenticity, and other factors.)
Article continues below advertisement
Anyway, if you want to leave the Creator Fund, it's actually super easy to do so. Start by going to your main profile page, then open Settings by tapping the three dots in the upper right-hand corner. Tap "Pro Account," then "TikTok Creator Fund" to access the Creator Fund dashboard.
Tap the three dots in the upper right-hand corner (yes, again), then tap "Leave the TikTok Creator Fund," located at the bottom of your screen (in super tiny font). Confirm you want to "Leave" on the pop-up message, and then you should be all set. You'll get a confirmation message in the app featuring a sad-looking, melted ice cream cone … for some reason.
Article continues below advertisement
It seems to be very easy to rejoin the Creator Fund if you change your mind (or are simply leaving temporarily to do some A/B testing), so don't worry about being locked out forever. There's even a "Re-apply" button located on the confirmation page in case you instantly regret your decision. Bear in mind, though, that TikTok won't simply hold your place in the Fund — your application will have to go through the approval process again if you choose to return.
The Creator Fund may not be perfect, but hopefully you're able to find something that works for you if you decide to leave! Best of luck on your TikTok journey!