So, How Much Money Are People Actually Making on TikTok?
Now that TikTok's Creator Fund is officially up and running, people are starting to share how much money they're making. It's not a lot.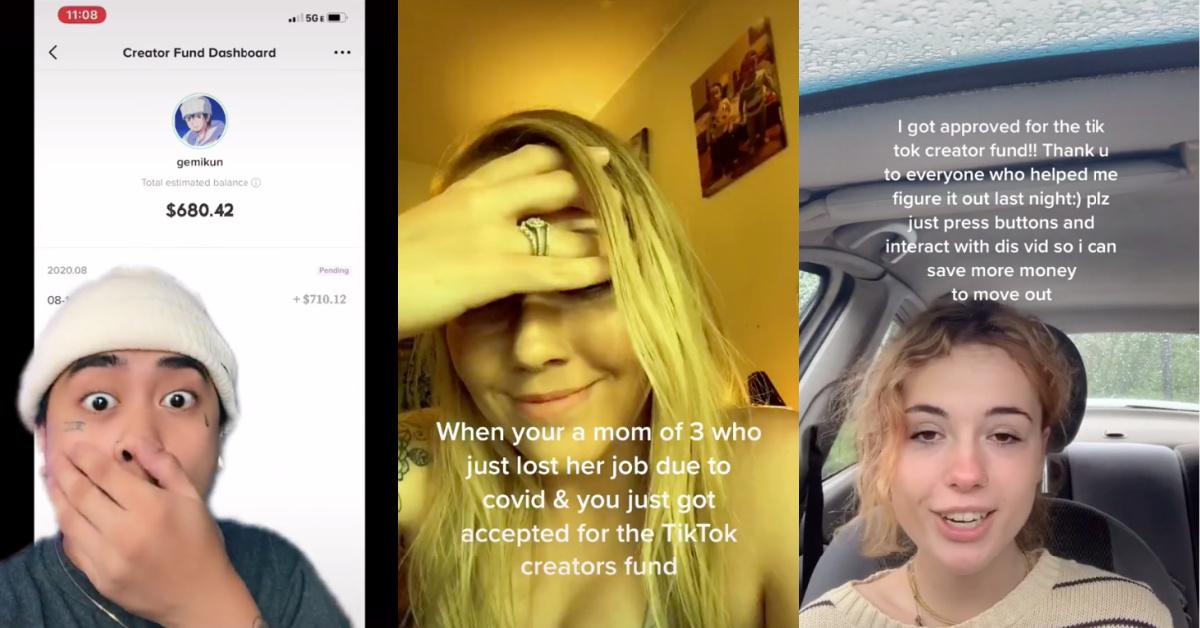 If your hacks, pranks, dance moves, or everyday observations have made you a TikTok star (even on a small scale!), there's a chance you could be earning money for the platform. TikTok has recently started paying some people for the content they create, and the more viral that content is, the more cash you stand to put back in your pocket.
Article continues below advertisement
It might not be the fastest or most efficient way to make your millions, but, hey — some extra money certainly couldn't hurt, right? Of course, you're obviously going to need to know how to check how much money you've made on TikTok. We can help with that!
Article continues below advertisement
Here's how to check how much money you've made on TikTok.
The first step to making money on TikTok is applying to the TikTok Creator Fund. It only takes a few seconds to do and is super easy. However, you'll only be able to apply when applications are open. You'll also need to be eligible to receive funds — you have to be at least 18 years old, have at least 10,000 followers, and have a combined total of at least 10,000 views from the past 30 days. You also have to post "original content" that adheres to TikTok's Community Guidelines.
Assuming you meet those requirements, you're definitely going to want to apply for the fund. But then what? Just sit back and watch the money start rolling in? Well, yeah! Kind of. Although we wouldn't recommend that you hold your breath too long waiting for the big bucks.
Article continues below advertisement
From what we can tell, it looks like most people whose applications to the fund were approved are making between 2 and 3 cents per 1,000 video views. Now, if you make a TikTok video that goes super viral, that could certainly result in a nice chunk of change, but you're probably not going to be making life-changing amounts of money from TikTok at this point. Obviously, that's not to say you shouldn't still apply — some money is better than no money, right? Right.
Article continues below advertisement
Also, just so you know, you will only be paid for views and other engagement that occurs after your application to the fund is accepted — the earnings are not applied retroactively. In other words, if one of your videos made major numbers early this year, you won't be paid for it. But your next viral hit will result in a payout!
In order to see how much money you have accrued from being accepted to the Creator Fund, you'll simply have to access the Creator Fund Dashboard (it will pop up after you've applied and been accepted to the fund). There, you'll see your balance — but you won't be able to withdraw it right away.
Article continues below advertisement
As soon as you are accepted to the fund, you'll start accruing money. Your balance will reflect what you've earned from views three days after you get those views. Finally, you can withdraw money from TikTok approximately 30 days after the end of each month. You'll need a PayPal account to withdraw the funds and, depending on how much you make from TikTok, you'll also want to make sure to talk to someone about what (if any) taxes you may owe on that money.
Good luck with your TikTok career!