Yes, You Can Set Your Ringtone to a TikTok Sound (but It's Gonna Take a While)
Technically, you can set pretty much any audio file (including TikTok Sounds) as your phone's ringtone, but it's a rather time-consuming process.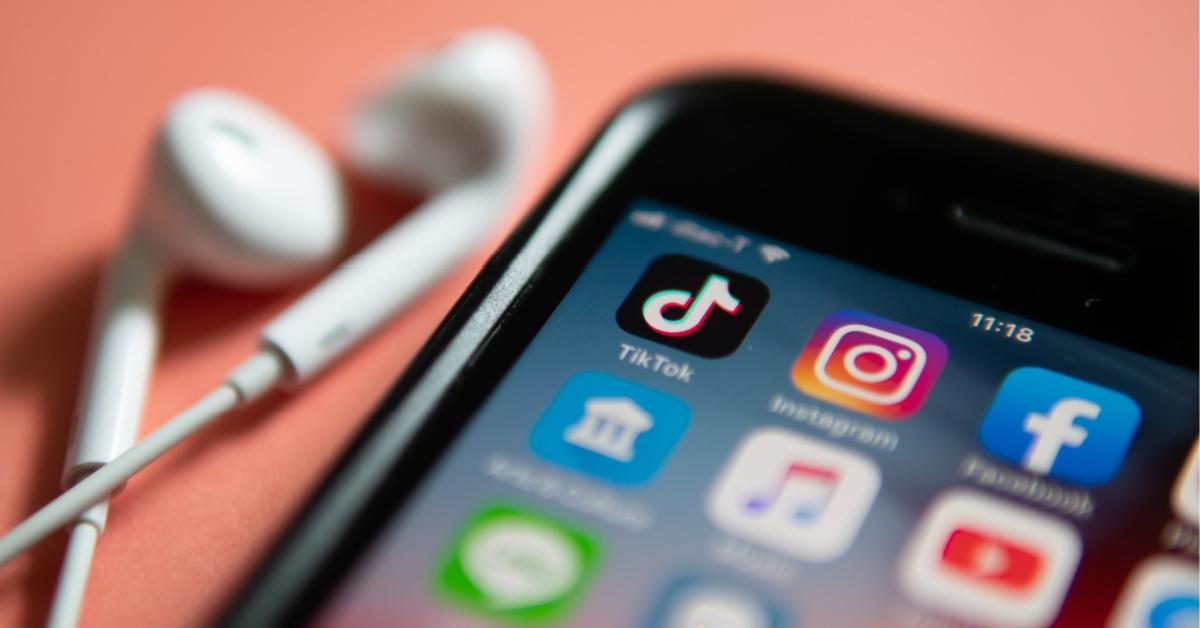 It doesn't take much time scrolling through TikTok to realize why it's become as popular as it has. No matter what kind of video you're looking for, there's a good chance that it exists on TikTok. (Seriously. We spent a good hour watching people carve soap the other day.)
Article continues below advertisement
While the videos are obviously a huge part of TikTok, it's the audio — or TikTok Sounds — that really takes the video-sharing app to the next level. TikTok offers people the ability to use other people's Sounds to make their own videos. As a result, some Sounds have become incredibly popular, such as "Can I pet that dog?" or the song "Heather" by Conan Gray. Now, people want to take those Sounds and use them as their phone's ringtone — and you totally can! Here's how.
Article continues below advertisement
Here's how to make a TikTok sound into your ringtone.
So, at least at this time, there's no official outlet where you can download TikTok Sounds and then upload them to your phone and set them as your ringtone. But don't let that get you down! You can still have the TikTok ringtone of your dreams (assuming you're the kind of person who doesn't keep your phone on vibrate or silent all the time)!
The process of getting a TikTok Sound as your ringtone is relatively straightforward, but — fair warning — it will take a bit of time! Then again, it's also free!
The first step you'll need to do is get the TikTok Sound downloaded to your phone. There are third-party apps that allow you to do this which you can find with a bit of Googling. You'll also want to convert the file to an MP3 format.
Article continues below advertisement
In a pinch, you can use two separate devices to get your MP3. Play the TikTok on one device (like your computer) and hold your other device (your phone) up to the speaker while recording a voice memo. Or you can download the TikTok video directly to your phone (assuming the creator has enabled downloads) and rip the audio from that.
Article continues below advertisement
Once you have the audio, import it to your iTunes library. You'll then need to follow a series of steps to select the point in the recording (no more than 30 seconds long) that you want as your ringtone and convert the file — once again — into an AAC format, which you can then upload to your ringtone folder on your phone. If you need a more granular breakdown of those steps, you can find it here. If you have an Android phone, follow the steps here instead.
Finally, navigate to your phone's Sounds settings, and select your brand new TikTok Sound as your ringtone. Phew! It's true that it takes a bit of effort, but it'll be worth it the first time "Can I pet that dog?" blares throughout your home, alerting you that someone is trying to contact you. Now all you have to do is wait for someone to call your phone!