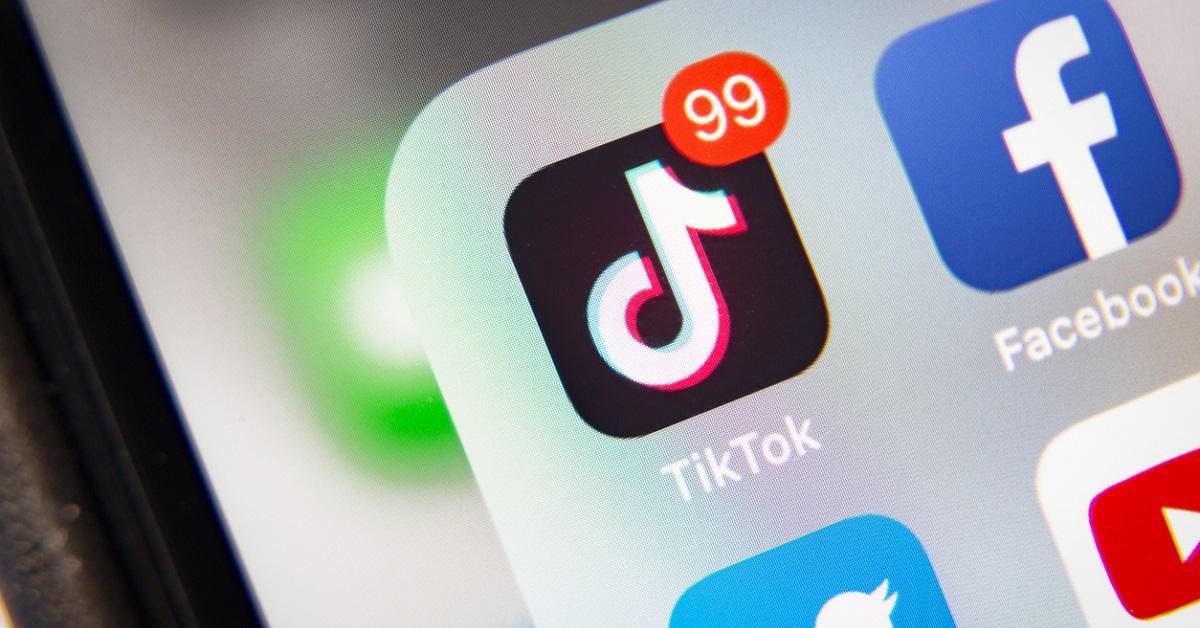 Reality Shifting Is the Latest TikTok Trend, and It's Weirder Than It Sounds
Another day, another new trend dominating TikTok. The social media site is always changing, and that means some of its users are seeing trends and hashtags they may not understand. The latest of these comes with constant references to "shifting" which is short for reality shifting. The trend has already been viewed more than 2 billion times on the site, but it's still a mystery to some.
Article continues below advertisement
What is reality shifting on TikTok?
Reality shifting is a method of training your mind to enter a new reality. The trend first emerged because fandoms, and the Harry Potter fandom in particular, were fantasizing about what it would be like to date Draco Malfoy. Now, according to some users on TikTok, you can actually do it by simply altering your reality so that Draco's world seems real.
Article continues below advertisement
There are two different methods or ways of reality shifting. The first is "the raven" method, which involves lying down in a starfish position and counting backward from 100 while imagining your desired reality. The Alice in Wonderland method involves visualizing yourself chasing a character from this fictional world back into their world, much like Alice chases the white rabbit in Alice in Wonderland.
Like most of TikTok, shifting is dominated by young users.
Although shifting has permeated many corners of TikTok, the users who are most vocal about it are teenagers. In interviews with Vice UK, several young users said that they had come to understand shifting better after doing it themselves.
"I was confused at the idea of it at first, but I have a deeper understanding of it now that I've shifted myself," a 15-year-old member of the shifting community said.
Article continues below advertisement
"Shifting is a very strange experience," she continued. "It's like an extremely vivid dream, yet it's more real than any dream I've ever had. Before I plan on shifting I write myself a script in the notes app on my phone, in which I plan exactly what happens in the desired reality. This makes it easier to visualise exactly what I want to happen — so I might script that I want to go to Hogwarts and for Draco to be my boyfriend, or that he will flirt with me."
Article continues below advertisement
Although the vast majority of shifters have good experiences, there are some risks to pursuing the trend, according to Grace Warwick, a therapist with experience in anomalous experiences. In speaking with Vice, Grace said that reality shifting is a transliminal experience.
"Transliminal experiences occur when awake and are most common when the mind is in a soothed state — for example, upon waking and before falling asleep," Grace explained. "The 'instructions' [for shifting] that abound on social media include being half asleep as a start point. They then introduce repetitive music [or] counting backwards slowly. All these factors would induce a state conducive to a transliminal experience."
Although most shifters have positive experiences, Grace said that those who try it should be mindful of the warning signs. "Key indicators to seek mental health support would be if the 'shifter' experienced anything that created fear for them, or challenged their belief system regarding what we could refer to as 'consensual reality'," she said. "Also seek help if there is any ongoing drifting into altered states outside of intended 'shifting' sessions."