TikTok Hack Shows How to Screenshot Snapchat Messages Without the Other Person Seeing
A TikToker claims to have found a way to screenshot Snapchat messages without the other person knowing.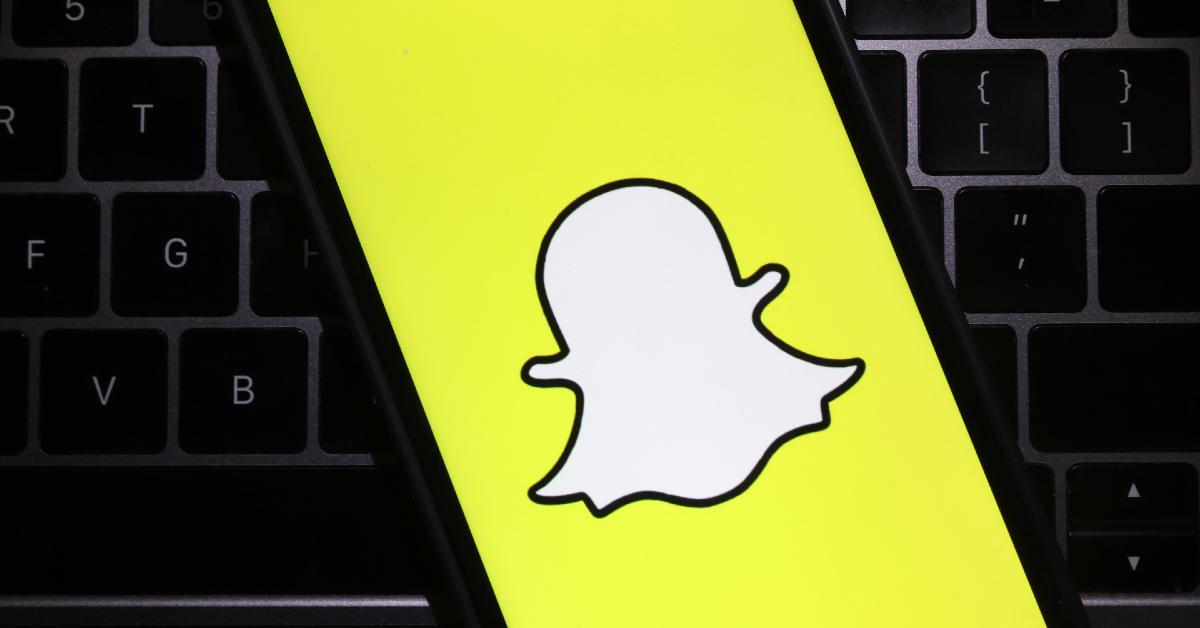 Snapchat has long been considered to be a problematic application, namely because it was originally targeted toward teens and promised a disappearing messaging system based on an "honor system" of sorts.
You could send images to someone that would vanish, and if the person on the other end attempted to screenshot the photo they sent you, it would let that other person know.
Article continues below advertisement
There's an implied understanding that the recipient of said the disappearing message should not, under any circumstances, save the disappearing message being sent to them. And if that person breaks that trust, then it's a good signal from the other individual to never send any sensitive information, or pictures/videos to that person ever again.
It's not difficult to understand that there are some pictures folks would want to send to someone with an expiration date and if they'd want to know whether or not that person would save said photo. It's also not hard to imagine that there are people out there who would want to save a photo.
But is there a way to screenshot a picture without the other person knowing?
Article continues below advertisement
Of course, you could always record what someone sent you secondhand from another camera. But if you don't want that bootleg-movie-that-was-recorded-during-a-matinee-look there actually is a way to screenshot/screen record a Snapchat message without the other person knowing, and TikToker @valton99 demonstrates how to do just that.
Article continues below advertisement

In the video, the TikToker shows that they received a new photo from one of their Snapchat contacts. After receiving the new message, which is presumably loaded into the app's cache, Valton then heads to their phone's settings and puts the device on airplane mode.
Article continues below advertisement

Since Snapchat is still open, they are able to go to the application and access the photo, which has been cached. They then load the picture and screenshot it while in airplane mode. They then re-load the photo as if they never saw it in the first place, then head to chat settings and remove the conversation from their Snapchat feed.
Article continues below advertisement

After doing that, they then turn airplane mode back on and refresh their Snapchat feed and open the conversation to prove that no notification has been given that the image was screenshot.
Article continues below advertisement

There are a few things to take away from this: if you think you're sending messages with someone that are entirely private and there's no way that they can save whatever it is that you're sending them, and you think that they may violate that trust, then don't send them the photo. Because there's clearly a way that they can save it as long as they have access to their smartphone.
Article continues below advertisement

And if you're tempted to violate someone's trust and screenshot what they believe they're sending you in confidence, maybe...don't do that? Which is what throngs of TikTokers wrote in the comments section of the now viral post.
Article continues below advertisement

"Guys don't do this," one TikToker wrote.
Another said, "or how about if someone asks don't screenshot, you respect that and don't screenshot"
There were some people who said that simply enabling screen recording on your phone before opening the Snap is an easier way to record the messages as well.
Article continues below advertisement
What do you think? It's understood that if you're messaging someone via Snapchat that there's an expectation of privacy, but do you believe that it's fair game to record/save what someone is sending you? Or should you respect those boundaries?