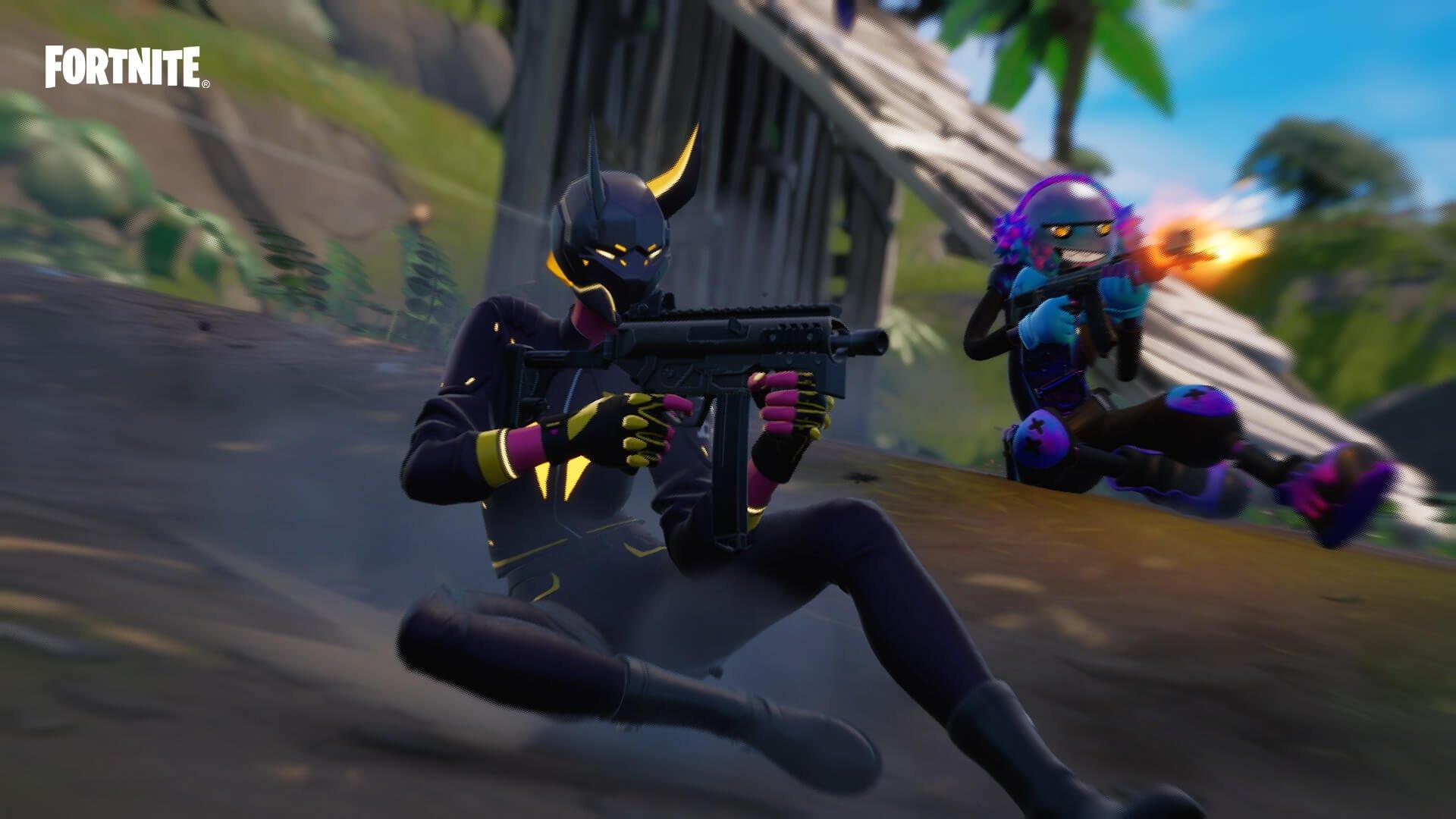 How to Successfully Slide Kick in 'Fortnite'
Season 4 has added a slide kick for players to use in battle, but how do you successfully complete the new gameplay move? Here's what to know.
Chapter 3 has been full of new mechanics for Fortnite players to get used to. At the start of the season, when the developers temporarily took away building from players, a sliding mechanic was added, allowing players to slide as a way to move faster around the map. Players can also slide into doors they wanted to open as a faster way of busting into a new area.
Article continues below advertisement
Now, there's an additional mechanism added to the sliding feature, allowing players to complete a slide kick and deal some damage to enemies or objects. This feature is new to Season 4, but has already proven effective for those who have mastered it. But how do you perform the slide kick in Fortnite?
Article continues below advertisement
How to do a slide kick in 'Fortnite.'
Thankfully, doing a slide kick successfully isn't that difficult, especially if you've already mastered the art of sliding. All you have to do is slide regularly, and so long as you make contact with another object at the end of your slide, you'll automatically perform a kick.
Unfortunately, if you haven't figured out how to slide yet, this will be where you need to get good at it if you want to complete the various challenges that require you to successfully slide kick.
The slide kick feature forces players to be even more conscious of their nearby terrain, as they can use it to their advantage as they play. You can also slide kick into runaway boulders, using them to knock into enemies and deal some serious damage.
When playing Fortnite on Switch, PlayStation, Xbox, or with a PC controller, all you have to do to slide is press in the right joystick while running. For those playing on PC with a keyboard, you'll have to press the left Ctrl button.
Article continues below advertisement
This will automatically glide you into the slide, though it's only for a short distance before your character gets up and begins to run again. This means that you'll have to make sure you're an appropriate distance away from your target before you go into the slide, or the kick part will be unsuccessful.