Want to Watch Adele's 'One Night Only'? Here's What You Need to Know
There are some musicians who manage to get by on a gimmick. Maybe they're fortunate enough to have won the genetic lottery. Or maybe they just happened to be at the right place and the right time and had the perfect reactionary artistic sensibilities to be used as an iconoclast for the previous "guard" of acceptable social mores.
And then you've got artists like Adele who kind of bypass all that. She has an amazing voice and churns out incredible songs. So it's no wonder so many folks are wondering how to stream One Night Only.
Article continues below advertisement
Want to know where and how to stream Adele's 'One Night Only?' You're not alone!
The production aired on Sunday, Nov. 14, 2021, on CBS and affiliate channels, and it was a raging success. Sure, there were some critiques, including the fact that Adele's interview with Oprah Winfrey aired in segments in between her songs.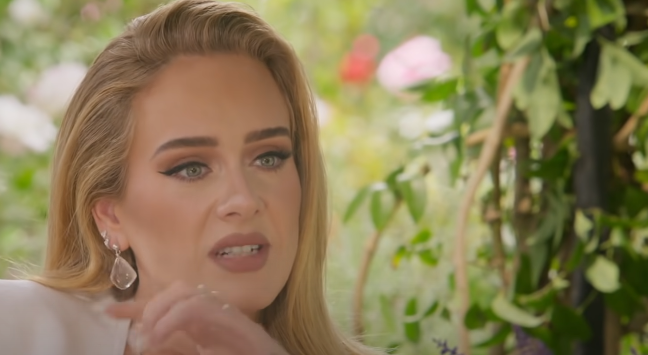 Article continues below advertisement
AV Club wrote that it probably would've been best if Adele's interview was aired in full first and then her uninterrupted performance second, however, the outlet was one of many to give a glowing review of the Tottenham, London native's show. From Adele's fantastic "Old Hollywood" get-up to her frank discussion with Winfrey to her soulful and powerful performance, folks found a lot to praise the singer for.
Also worth mentioning is the concert's setting. It took place at the Griffith Observatory in Los Angeles, which housed a slew of invite-only guests like Drake, Lizzo, Melissa McCarthy, Gordon Ramsay, Gabrielle Union, Donald Glover, Seth Rogen, and a ton others.
Adele also arranged for a couple's surprise proposal (the woman said yes!) before she started singing, "Make You Feel My Love."
Article continues below advertisement
The broadcast was originally recorded on Oct. 24, 2021, and even though the concert was "one night only," there is still a variety of different streaming platforms folks can watch it on:
Article continues below advertisement
What was the entire guest list for Adele's 'One Night Only' event?
Article continues below advertisement
Nicole Richie
Selena Gomez
Gayle King
Ellen DeGeneres
Jesse Tyler Ferguson
Ava DuVernay
Leonardo DiCaprio
Dwayne Wade
James Corden
Article continues below advertisement
Adele also referenced her three-year marriage to ex Simon Konecki in her interview with Oprah.
"It was overdue," she said. "It was exhausting, it was really hard work, but I was able to take the time that I needed, which isn't a given for everyone. I'm very aware of that."
Adele said that she's going to delve into her perspective of the divorce in her new album, 30, which drops on Nov. 19, 2021.