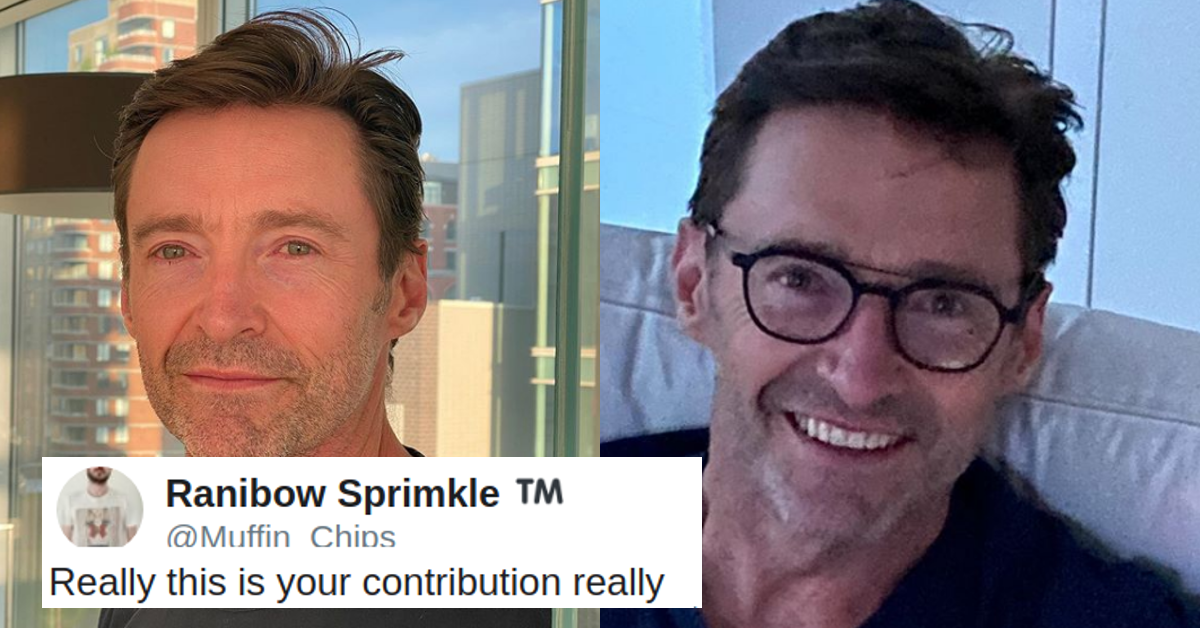 Hugh Jackman Criticized for Sharing a Photo of a Protester and Cop Hugging
By Mustafa Gatollari

Jun. 5 2020, Updated 3:19 p.m. ET
The protests against the killings of George Floyd, Breonna Taylor, Sean Reed, and others have sparked protests all over the country that are fast-becoming a hot button political movement. Major cities, like NYC and Los Angeles, are implementing curfews and are seeing the arrests of both peaceful protesters and, in some instances, people who were just going outside to buy tampons.
Article continues below advertisement
A number of high-profile celebrities and public figures have offered their thoughts and opinions on the protests. As millions of people clamor for police reform, there have been a slew of strong sentiments about the actions or protesters as well as those of police officers.
There are also several stories and images, however, that depict a more unified narrative with police officers and demonstrators joined in advocating for justice against the murder of George Floyd. Hugh Jackman felt compelled to amplify those stories when he tweeted an image of a Black protester wearing a face mask, hugging a white cop. 
Hugh posted the image with a one word caption: "Solidarity."
Article continues below advertisement
It's currently racked up nearly 6k retweets and over 69,000 likes, but there's been a large negative response to the actor's tweet, with many users calling the tweet "shallow" and "copaganda" meant to "obfuscate" the facts of the protest and depict police officers in a positive light.
Article continues below advertisement
Article continues below advertisement
Other Twitter users weren't happy with Hugh's commentary, writing, "You forgot the rest - Solidarity for a photo op, then back to shooting at and beating peaceful protesters and journalists."
Article continues below advertisement