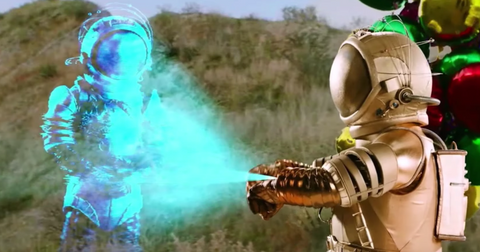 If This Celeb Knows Sign Language, He's Most Definitely the Astronaut in 'The Masked Singer'
By Gina Vaynshteyn
We would have never guessed a show about famous people hiding behind masks and costumes would have taken over our lives (aka, The Masked Singer), but here we are, halfway through Season 3 already. Completely on the edge of our seats. Tonight's episode, "It Never Hurts to Mask: Group C Playoffs" features five celebs: Night Angel, Swan, T-Rex, and...the Astronaut. Fans think they've figured out who the Astronaut is based on a few different clues including one about sign language.
Here's who fans think the Astronaut is.
Based on an Episode 8 clue, the person in the Astronaut suit stated, "I'm loving this fresh start as the circle of life keeps spinning," and that he was "wandering for 500 days, using sign language until [he] found [his] own voice." 500 days? Sign language? Back when he performed the first time, the Astronaut told Nick Cannon, "Well, people say the sky's the limit, but when you're an astronaut the sky's just the beginning. Even though I started at a young age, I feel like I'm just getting started."
And *then*, before his second performance, he told everyone that he was going to sing a song from a good friend, and that ended up being "Signed, Sealed, Delivered" by Stevie Wonder. Another clue! We think the celeb who plays the Astronaut knows sign language, and probably that he started his career young — based on the clues.
But does Hunter Hayes know sign language?
Right now, there's no proof (on the internet) that Hunter knows sign language. But this doesn't mean that the sign language clue isn't just a metaphor.
As far as other clues go, these are a bit more straight forward. Is Hunter Hayes friends with Stevie Wonder? Yes! The two did team up in an episode of Dancing With the Stars in 2013 (in fact, they also appeared at the ACM Awards in Vegas and worked on music together).
And according to Hunter's Wikipedia page, he started performing when he was 4 years old — now that is a really young start. Plus, Hunter released an album called Wild Blue (so when the Astronaut says "Code blue!" in the package, is he referencing Hunter's album? Maybe!), and Wild Blue is chock-full with space-y references.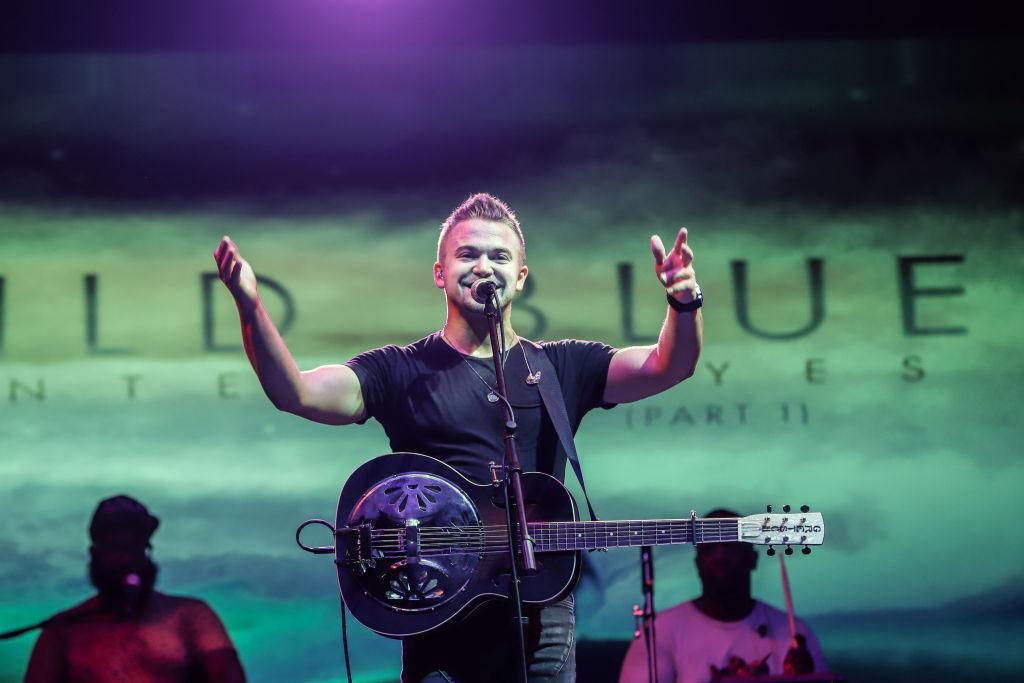 Could the Astronaut really be Hunter? Does Hunter know sign language and we just don't know it? Could sign language be code for something else? The internet seems to think there's a definite possibility that the Astronaut is Hunter. Almost everyone claims Hunter's voice is just too distinct and that there is no way it couldn't be him.
There are other guesses about the Astronauts identity, though.
Some say it's Bruno Mars, Jonathan Taylor Thomas, Joseph Gordon Levitt (the clue about "500 days" could easily tie in with his movie, 500 Days of Summer, so that's not a bad guess!), and one person guessed Macaulay Culkin (and yes, Mac can sing, even if it's about pizza), who did start his career when he was very young!
Another interesting guess is Joe Jonas, who knows some sign language!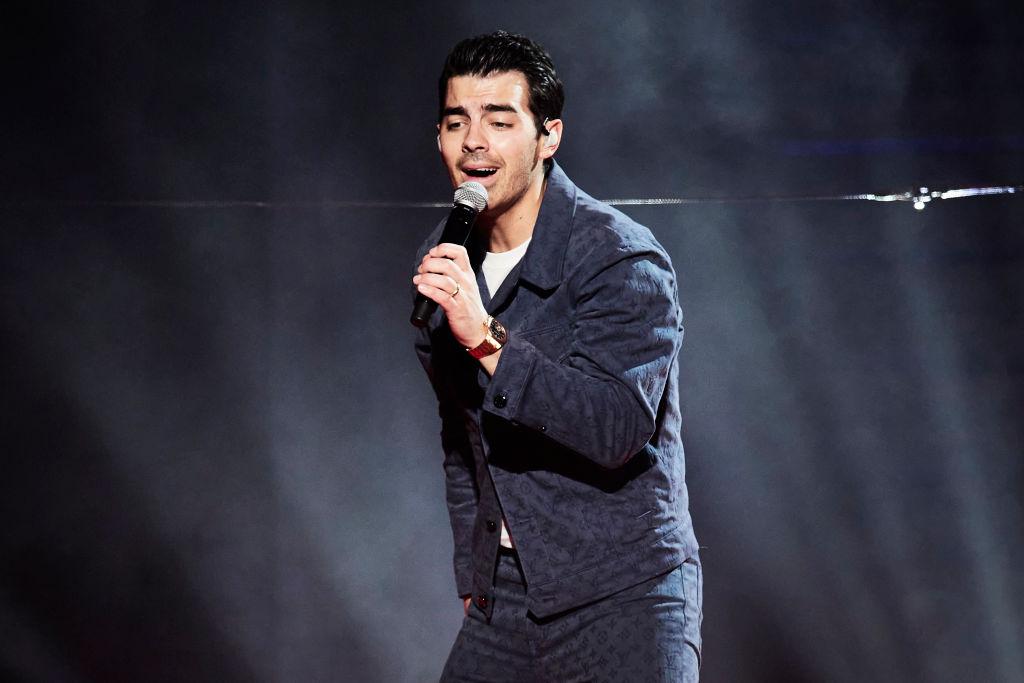 Although the suspense MAY be killing us, we'll be able to find out soon enough who the Astronaut really is. Until then, we'll keep sleuthing away.