'The Masked Singer's T-Rex Is THIS 16-Year-Old Celeb (SPOILERS)
Who is the T-Rex on 'The Masked Singer'? Fan seemed convince that the mystery singer in the dinosaur costume is YouTube sensation JoJo Siwa.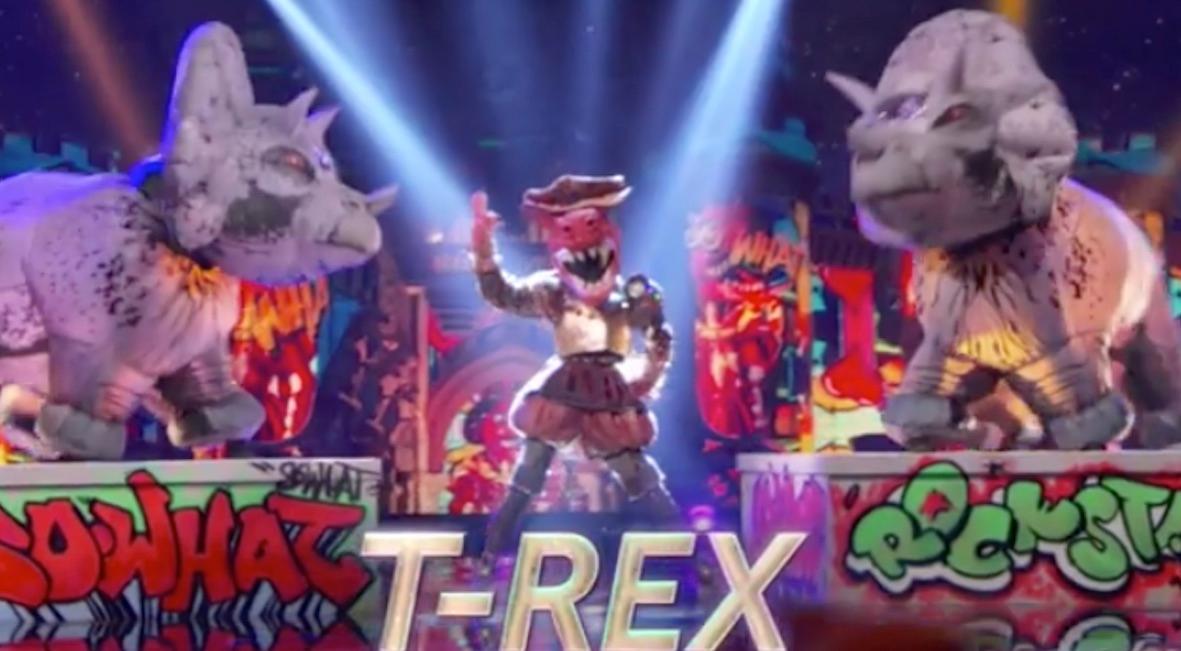 Update: Looks like many fans were on the right track! On March 25, it was revealed that JoJo Siwa was the voice behind the T-Rex on The Masked Singer Season 3. Keep reading to see who fans initially predicted.
The T-Rex made her The Masked Singer entrance to Kesha's "Dinosaur" and from the first high-kick, the judges were mesmerized by the carnivore's energy.
Article continues below advertisement
She "dances like my 9-year-old son," Robin Thicke pointed out before Jenny McCarthy added that they look "young." And this is not your average T-Rex costume. The mystery celeb is dressed like a dinosaur, but with Renaissance-era attire including a cap Shakespeare would definitely rock.
So, who is the T-Rex on 'The Masked Singer'?
Following her first performance of "So What" by Pink, fans flooded social media convinced that the voice was none other than this very popular YouTube personality.
Article continues below advertisement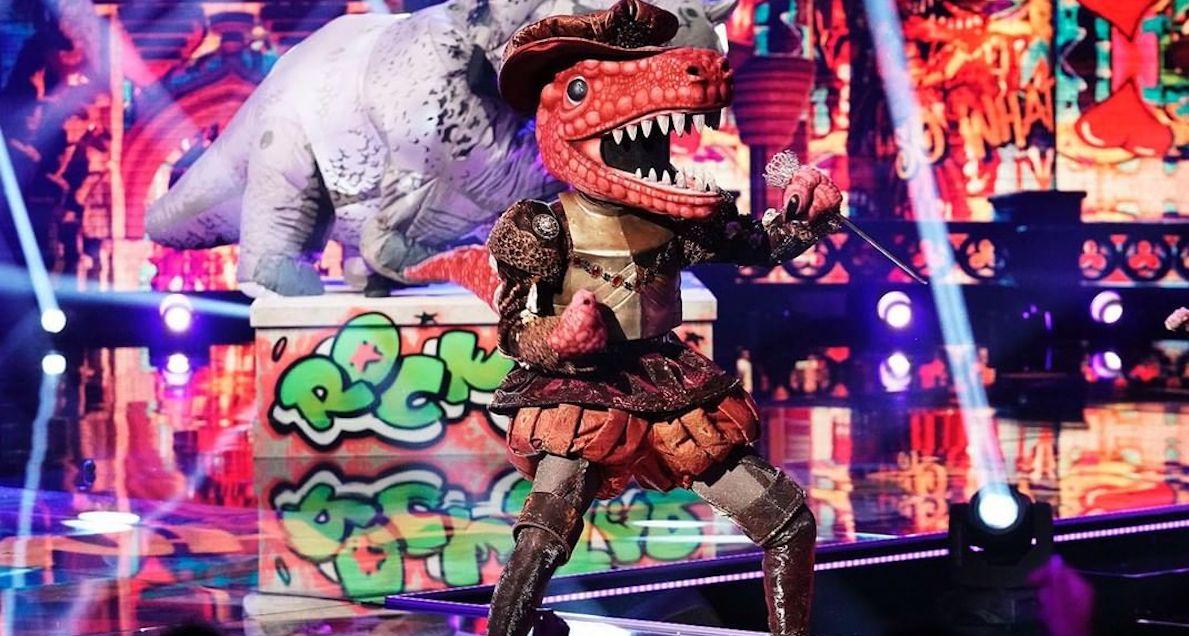 Does anyone watch Masked Singer and is the T-Rex JoJo Siwa because...??? That crack head energy cannot be matched by anyone else," one fan jokingly tweeted before another wrote, "Anyways so JoJo Siwa is the T-Rex on The Masked Singer and the judges' ages are showing because they were like a dancer... a YouTuber... no idea."
Article continues below advertisement
A third confidently chimed in, "JoJo is the T-Rex on Masked Singer. I know because when she started bouncing all over the place I was instantly annoyed."
Not nice.
Clues definitely back up fans' JoJo Siwa prediction.
First, the T-Rex sits on a baby doll (maybe to "kill" their young persona) and then a napkin with the directions "north" and "west" circled is featured.
Now, we all know JoJo's biggest celebrity fan is none other than Kim Kardashian's daughter North West.
Article continues below advertisement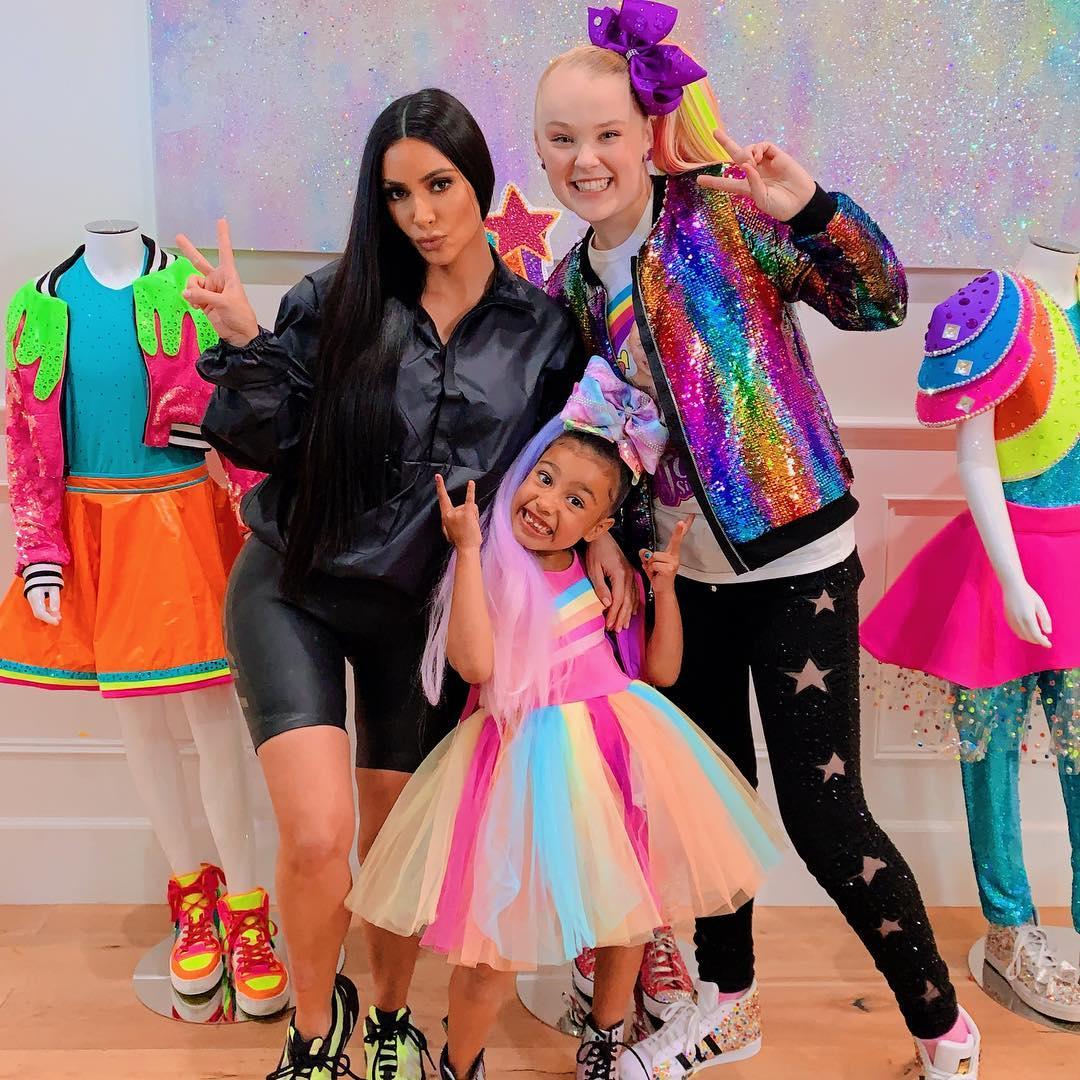 T-Rex also revealed that they sent to a place called "T-Rex Island" where they were one of many "pirouetting the land." If you know anything about JoJo's past, you know she got her start on Dance Moms — home of many an aspiring ballerina. When T-Rex said she was "discovered by another" could she be referring to Abby Lee Miller?
Article continues below advertisement
Viewers also pointed to a gold "U" balloon, which they think represents her YouTube fame. If you want to hear JoJo's singing, you can watch her music video for "#1U" below.
Article continues below advertisement
Who do the judges think the T-Rex is?
Let's face it, the judges are seldom right but it's interesting to see who they think is the mystery singer on the FOX reality competition. So far, the judges have name-dropped everyone from a Kardashian to Rebecca Black.
Jenny McCarthy was the only judge to bring up Dance Moms — but she guessed Maddie Ziegler — but it looks like she is on the same track as viewers.
We'll just have to wait and see. Watch The Masked Singer Wednesdays at 8 p.m. EST on FOX.