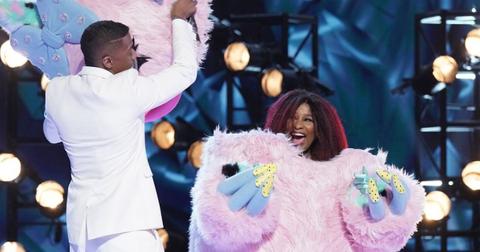 'The Masked Singer' Season 3 Reveal List — Who Has Been Unmasked?
By Leila Kozma

Updated
Season 3 of The Masked Singer started with18 tantalizing contestants hiding behind supremely designed, beautifully embellished costumes.
Robot (Lil Wayne)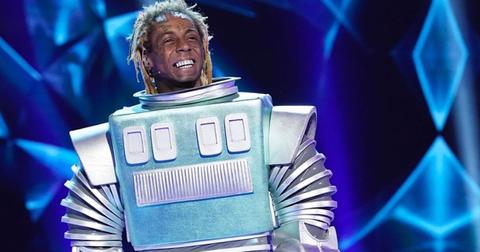 The first to be eliminated from the show, it was rapper Lil Wayne who was hiding under the strong, practically unbreakable, and cleverly-calculated disguise all along.
"I relate to robots because I always felt the need to put on a strong outer shell," he said in the delightfully 80s-inspired, nostalgia-tainted clue package.
Llama (Drew Carey)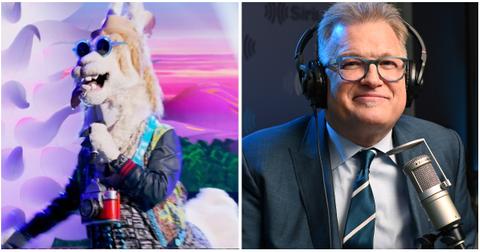 The second to leave the competition, the Llama was revealed to be Drew Carey.
In the clue package, he played the accordion at a school rehearsal, emphasized that he had four legs on several occasions, and confidently referred to himself as the G.O.A.T, or greatest of all time.
Miss Monster (Chaka Khan)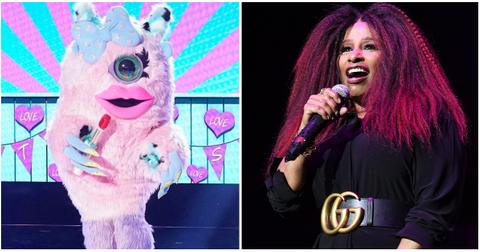 Miss Monster was the third contestant to leave the competition — and it was none other than Chaka Khan.
The clue package took us to a neon-lit high school toilet decked out with adorable accessories, to be exact.
"When you become famous, people expect you to act a certain way," she said, while gracefully holding a hair spray. "There's no coughing, odd incidents involving one's lashes getting glued together, or any other incident involved." She's clearly a diva.
Elephant (Tony Hawk)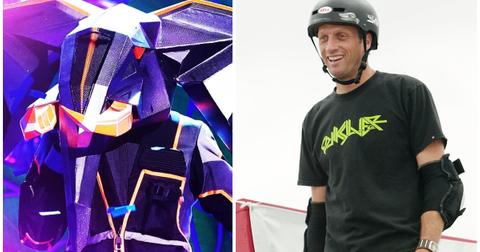 The judges were convinced the Elephant was everyone from former presidential nominee Beto O'Rourke to Lance Armstrong, but it turned out to be none other than skateboarding legend Tony Hawk.
Mouse (Dionne Warwick)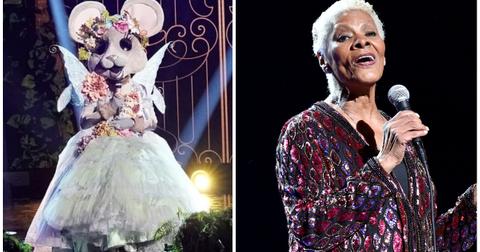 It was pretty clear that Dionne Warwick was the legendary voice behind the Mouse from the beginning — but her identity was finally revealed during the second round of Group B performances.
She's still the ultimate diva to us.
Taco (Tom Bergeron)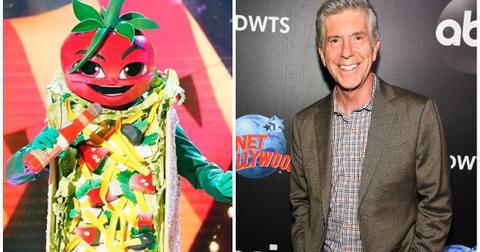 After it was revealed that the Taco has "been a comforting part of your lives for decades," fans were quick to guess '90s sitcom favorites such as Bob Saget, Tim Allen, and Kelsey Grammer. However, the man beneath the lettuce was none other than former America's Funniest Home Videos (and current DWTS) host Tom Bergeron.
Who knew he could sing?!
Bear (Sarah Palin)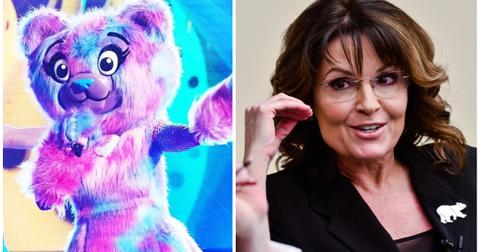 Guesses ranged from Tiffany Haddish to JoJo Siwa — but it turned out to be former vice presidential nominee Sarah Palin, who really, really enjoyed performing "Baby Got Back" on The Masked Singer stage.
Swan (Bella Thorne)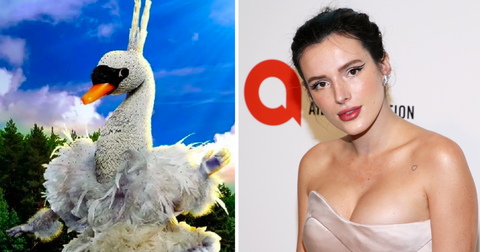 Who was masquerading as the beautiful bird? It turns out that it was none other than former-Disney-star-turned-award-winning-adult-film-director Bella Thorne.
T-Rex (JoJo Siwa)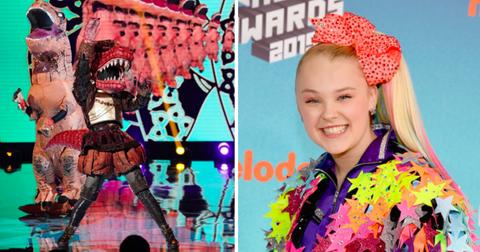 Was there any doubt? Most fans called that this dinosaur wasn't prehistoric at all. In fact, she was just 16 years old. Former Dance Moms' star JoJo Siwa was the voice behind the T-Rex mask.
White Tiger (Rob Gronkowski)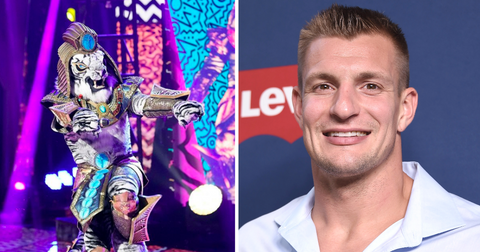 The White Tiger was retired New England Patriots tight end Rob Gronkowski and everybody called it. It had to be Gronk.
Kangaroo (Jordyn Woods)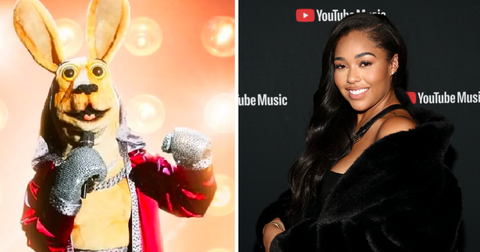 "Recently, it seems like I've been watching my life from the sidelines, and to be honest, it's scary putting myself in the spotlight again," murmurs the Kangaroo in the clue package. The whole concept of someone fighting their way back into the spotlight and trying to regain control of the narrative of their own life had a lot of fans guessing the right answer. The Kangaroo is none other than Kylie Jenner's former bestie, model Jordyn Woods.
Banana (Bret Michaels)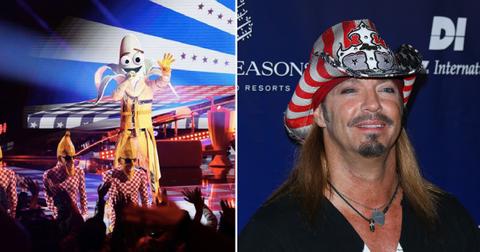 It turns out, the Banana was actually a professional singer! Poison lead singer Bret Michaels was in this a-peel-ing outfit.
Astronaut (Hunter Hayes)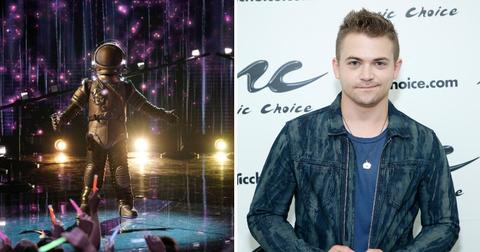 This country singer's fans really knew his voice from the start. As soon as the Astronaut belted out his first note, fans knew it had to be Hunter Hayes.
Kitty (Jackie Evancho)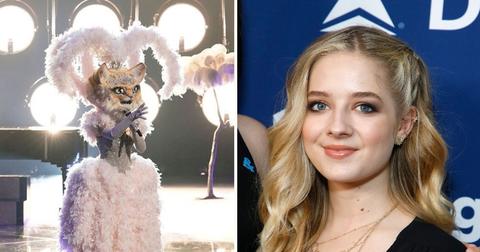 Although fans guessed a number of people from Paris Hilton to Kate Bosworth, it turns out that multi-platinum opera singer and actress Jackie Evancho was in the mask.
Rhino (Barry Zito)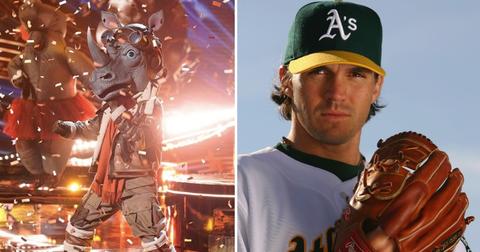 Fans were guessing the Rhino was a former athlete from the start and it looks like they were right! The man behind the man was Cy Young Award-winning pitcher Barry Zito.
Frog (Bow Wow)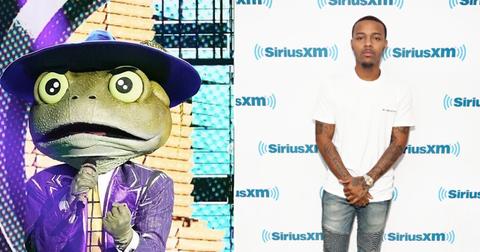 The zoot suit wearing Frog was none other than famous rapper Bow Wow, former Lil'.
Turtle (Jesse McCartney)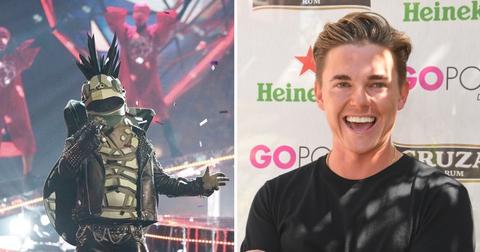 The leather-clad rocker Turtle turned out to be former teen heartthrob, singer and actor Jesse McCartney.
And the winner of course is...
Night Angel (Kandi Burruss)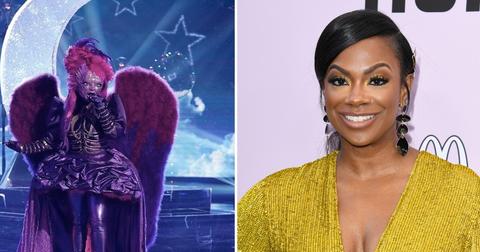 Night Angel took home the coveted golden mask trophy and revealed herself to be singer and Real Housewives star Kandi Burruss.