The Banana on 'The Masked Singer' Is THIS Lead Singer (SPOILERS)
Now that Season 3 of 'The Masked Singer' is here, fans are curious to know who the singer behind the banana costume is. Here's everything we know!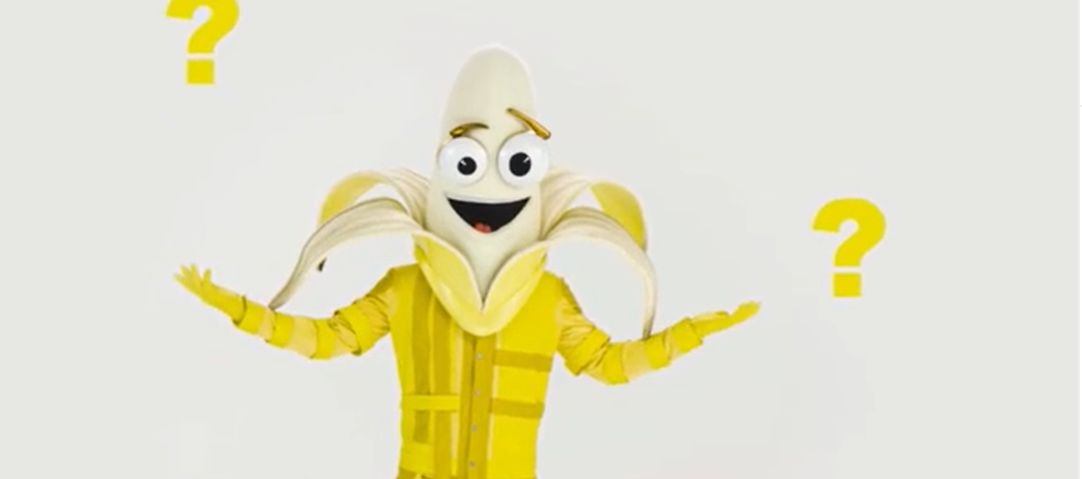 Update: Looks like many fans were on the right track! On April 22, it was revealed that Bret Michaels was the voice behind the Banana on The Masked Singer Season 3. Keep reading to see who fans initially predicted.
Ah, Season 3 of The Masked Singer is finally here, and thanks to all of the singer's mysterious costumes, this season is more captivating than ever. With this year's lineup, FOX has us guessing who characters like the White Tiger, Turtle, Robot, Frog, and more, but one that fans are extra curious about is the Banana,
Article continues below advertisement
Who is the banana on 'The Masked Singer'? Warning: spoilers ahead!
First, let's look at the clues. In the first package, viewers were told that the Banana loves to party and "see people smile." Other hints included a blue dog collar and a blowfish, which had people thinking it was either one of the guys from The Blue Collar Comedy group (Bill Engval or Jeff Foxworthy anyone?) or Hootie himself, Darius Rucker.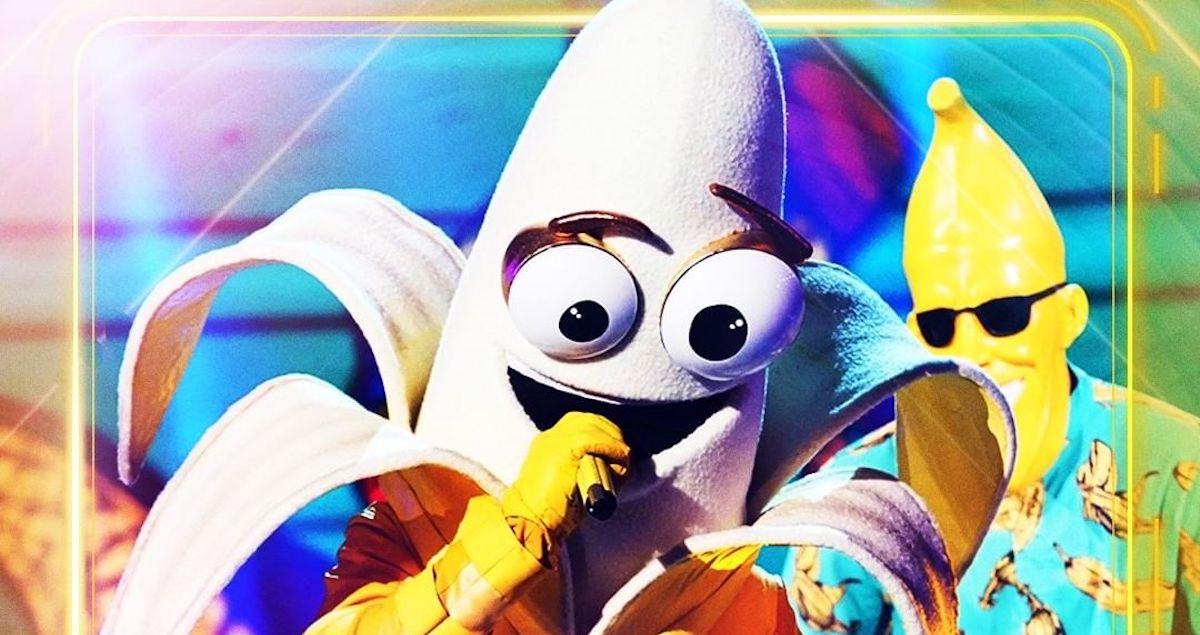 Article continues below advertisement
While singing "A Little Less Conversation" by Elvis Presley, the Banana was also rocking a cowboy hat — and fans instantly linked the fruit to rocker Bret Michaels, who is known for always wearing a hat. All we were missing was his signature red bandana.
"Banana is Bret Michaels, I can tell by the walk and dancing," one viewer tweeted. Another agreed, adding, "The Banana is @bretmichaels, or I will never tweet again.
A third chimed in, "if Bret Michaels has ANOTHER season of Rock of Love after his fame skyrockets after being the Banana on The Masked Singer I demand to be on S4 of Rock of Love."
Article continues below advertisement
Bret Michaels is the odds-on favorite to be the Banana....
With 1 to 4 odds, the lead singer of Poison seems like the best bet. However, there are more clues to consider. A past promo of The Masked Singer — which has since been deleted — shows host Nick Cannon giving the characters their costumes and hinting that the banana may have something to do with performing since the background showed a "Quiet Backstage" sign.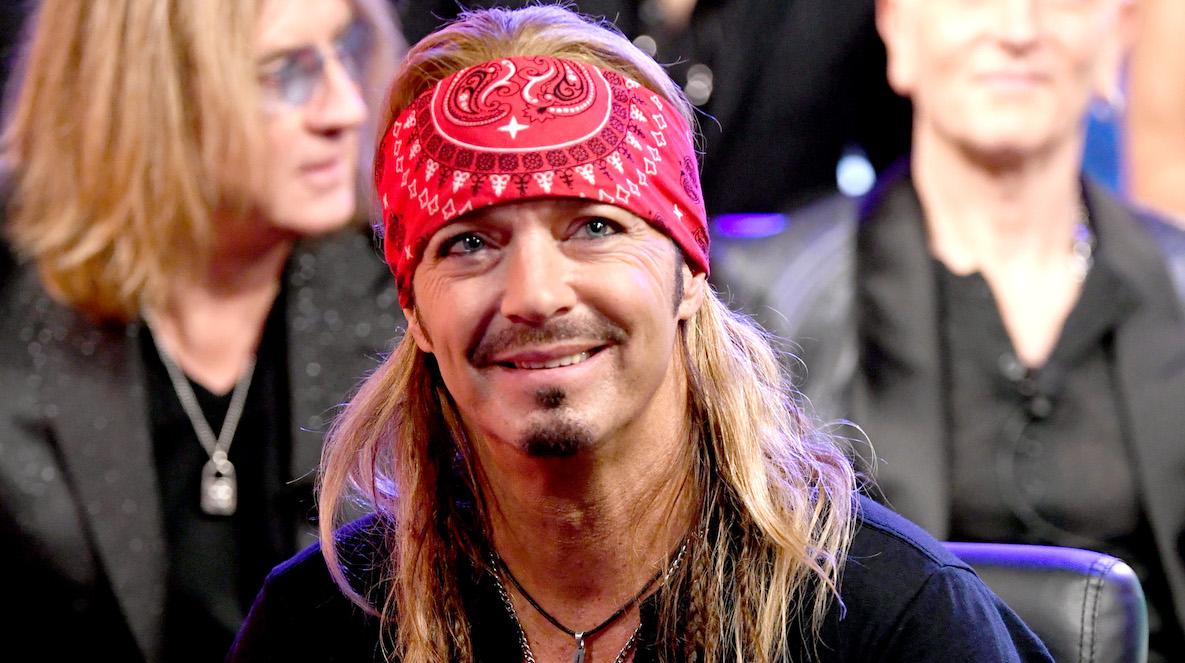 Article continues below advertisement
Other clues to keep in mind when guessing the Banana's identity include a digital clock that read 2:13, men in a boardroom, black cowboy boots under the boardroom table, and a green snake.
Let's not forget that Bret appeared on Celebrity Apprentice, where he wore black cowboy boots, of course.
Other popular guesses include Darius Rucker and... Weird Al Yankovic?
With 13 to 2 and 11 to 1 odds respectively, according to US-Bookies.com, Darius and Weird Al's names have been popping up A LOT when it comes to the Banana.
"Convince me otherwise: Banana is Darius Rucker. That H&BF SOUL. I'm certain," one viewer tweeted. Another disagreed, pointing to the parody king. "Banana is Weird Al Yankovic. You heard it here first!"
Article continues below advertisement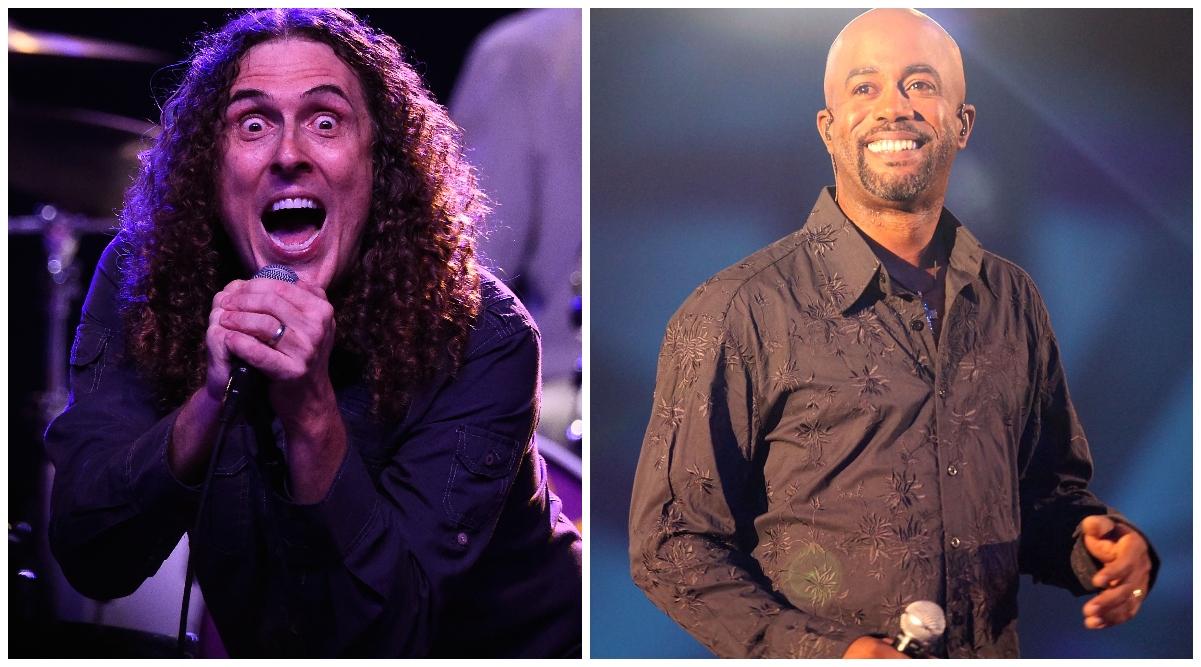 So many clues, so little time. We'll have to wait and see who is hiding under that peel. Watch The Masked Singer Wednesdays at 8 p.m. EST on FOX.