Ah, Season 3 of The Masked Singer is finally here, and thanks to all of the singer's mysterious costumes, this season is more captivating than ever. With this year's lineup, FOX has us guessing who characters like the white tiger, turtle, robot, frog, and more maybe, but one that fans are extra curious about is the banana,
Especially considering the fruit was featured in one of the first promos for the season with the phrase: "This new season has the biggest celebrities yet!"
Who is the banana on 'The Masked Singer'? Warning: spoilers ahead!
First, let's look at the clues. In the first package, viewers were told that the Banana loves to party and "see people smile." Other hints included a blue dog collar and a blowfish, which had people thinking it was either one of the guys from The Blue Collar Comedy group (Bill Engval or Jeff Foxworthy anyone?) or Hootie himself, Darius Rucker.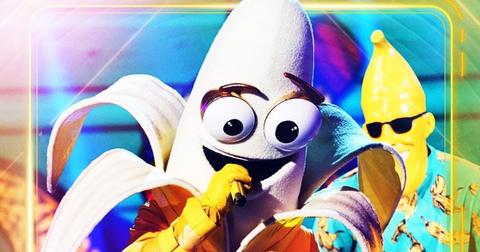 While singing "A Little Less Conversation" by Elvis Presley, the Banana was also rocking a cowboy hat — and fans instantly linked the fruit to rocker Bret Michaels, who is known for always wearing a hat. All we were missing was his signature red bandana.
"Banana is Bret Michaels, I can tell by the walk and dancing," one viewer tweeted. Another agreed, adding, "The Banana is @bretmichaels, or I will never tweet again.
In addition to those clues, another past promo of The Masked Singer — which has since been deleted — shows host Nick Cannon giving the characters their costumes and hinting that the banana may have something to do with performing since the background showed a "Quiet Backstage" sign.
Since the banana is also standing on a red carpet in the promo, this could mean that the celebrity behind the mask often attends award shows.
The judges have also guessed 'Hangover' star Ed Helms.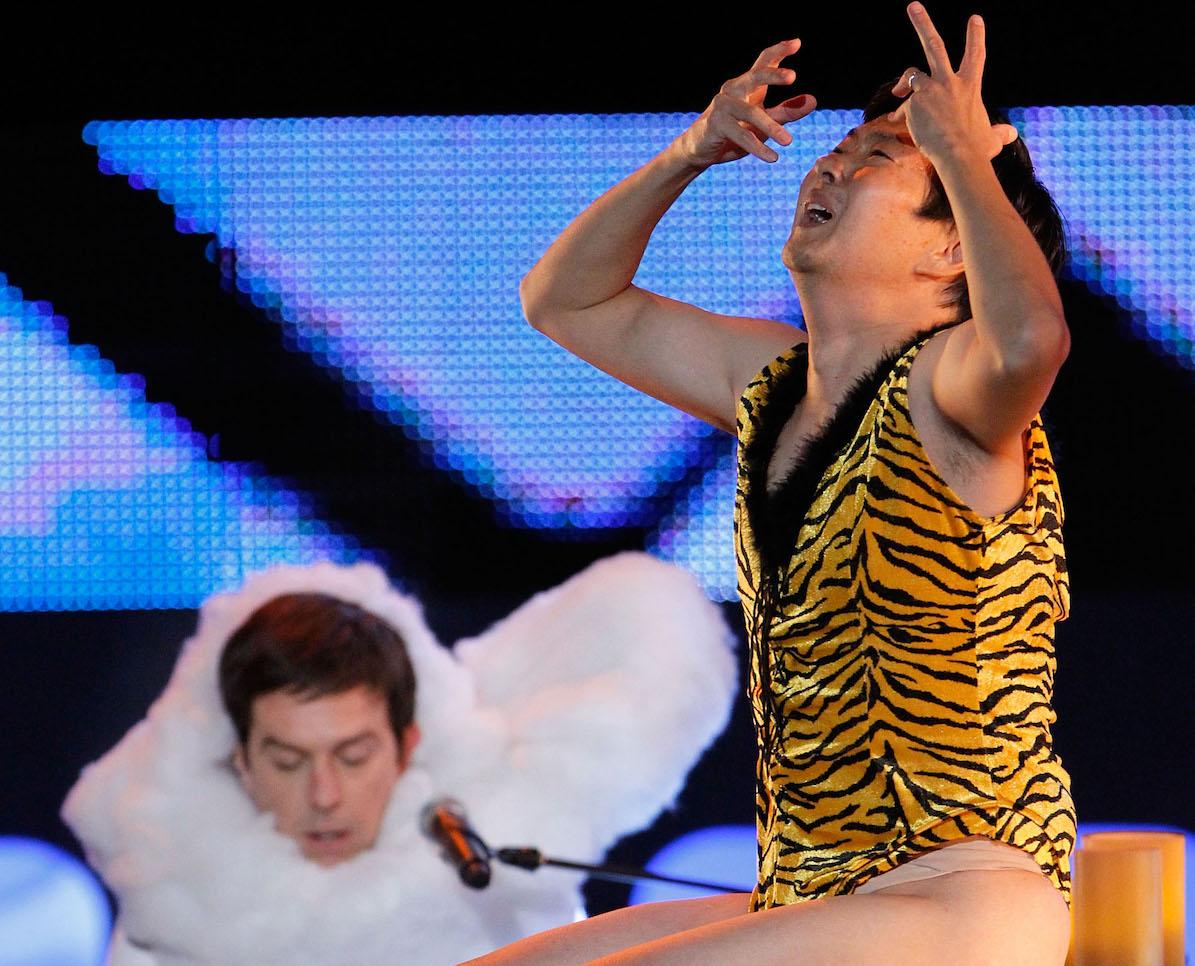 It wouldn't be too shocking considering Ed starred alongside The Masked Singer Ken Jeong in the R-rated comedy. However, Ed — who showed off his vocal prowess on the big screen — is not the only Hangover star being named by fans.
"Bradley cooper the banana," another tweet read before another added, "The Banana has some pipes! Hangover references could point to Bradley Cooper or Ed Helms. Bill Engvall is a solid guess. Darius Rucker is also fantastic."
And we all know Bradley can sing — we still have the A Star Is Born soundtrack on repeat. However, we'll have to wait and see who is hiding under that peel.
Watch The Masked Singer Wednesdays at 8 p.m. EST on FOX.