Ah, Season 3 of The Masked Singer is finally here, and thanks to all of the singer's mysterious costumes, this season is more captivating than ever. With this year's lineup, FOX has us guessing who characters like the white tiger, turtle, robot, frog, and more maybe, but one that fans are extra curious about is the banana,
Especially considering the fruit was featured in one of the first promos for the season with the phrase: "This new season has the biggest celebrities yet!"
Scroll down for everything we know — warning: spoilers ahead!
Who is the banana on 'The Masked Singer'?
Since the point of the show is that the singers behind the costumes compete anonymously until their identity is revealed upon being booted off the show, as of now, it's not been confirmed who is behind the banana costume.
In the case of the banana, the character has oddly been promoted on the show's social media account more often than others.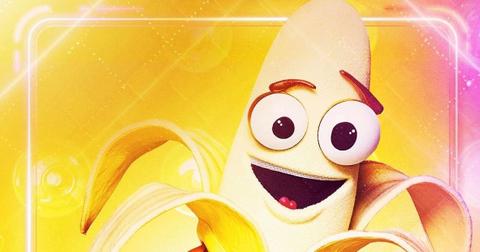 In one preview on The Masked Singer's social media, it's teased that the banana is "very appealing." Get it? "Who am I? You'll go bananas when you find out. Slip into my DMs, you'll love me a bunch!" the video also states. Hmm...
In addition to those clues, another past promo of The Masked Singer — which has since been deleted — shows host Nick Cannon giving the characters their costumes and hinting that the banana may have something to do with Broadway since the background showed a "Quiet Backstage" sign.
Since the banana is also standing on a red carpet in the promo, this could mean that the celebrity behind the mask often attends award shows (it is award show season, after all!).
Fans have some theories on the celebrity hiding under the banana costume...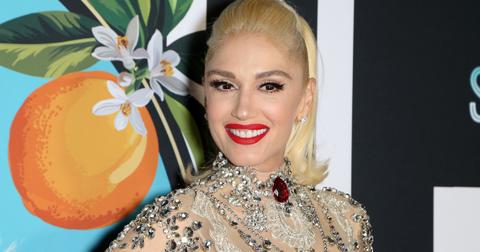 The banana has gotten so much exposure over the past few weeks, so fans have their theories about who the banana could be. One theory out there is that the banana is singer Gwen Stefani since she's taking a break from The Voice and because she references B-A-N-A-N-A-S in her hit song "Hollaback Girl" so many times.
Some other names mentioned in the Instagram comments are YouTuber David Dobrik, actor Jason Bateman, Brady Bunch star Barry Williams, and comedian Drew Lynch, whose video of him trying to say "banana" went viral last year.
"There's always money in the banana stand," one fan wrote alluding to Jason Bateman's show Arrested Development. Another disagreed, predicting The Challenge veteran, "Johnny Bananas."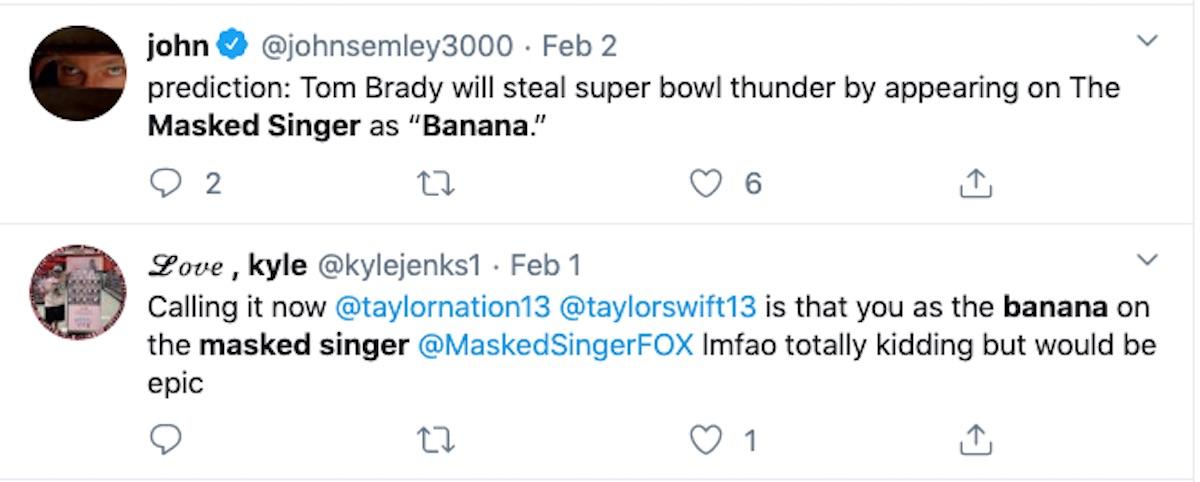 Unfortunately, we still have some time left until we learn who the banana is, but we'll keep guessing who it may be up until that mask comes off!
Watch The Masked Singer Wednesdays at 8 p.m. EST on FOX.