Miss Monster Has a Close Connection to 'The Masked Singer' Season 1 Winner, T-Pain
The Season 3 premiere of 'The Masked Singer' has aired, and everyone wants to know who's behind the masks. Who is Miss Monster this season?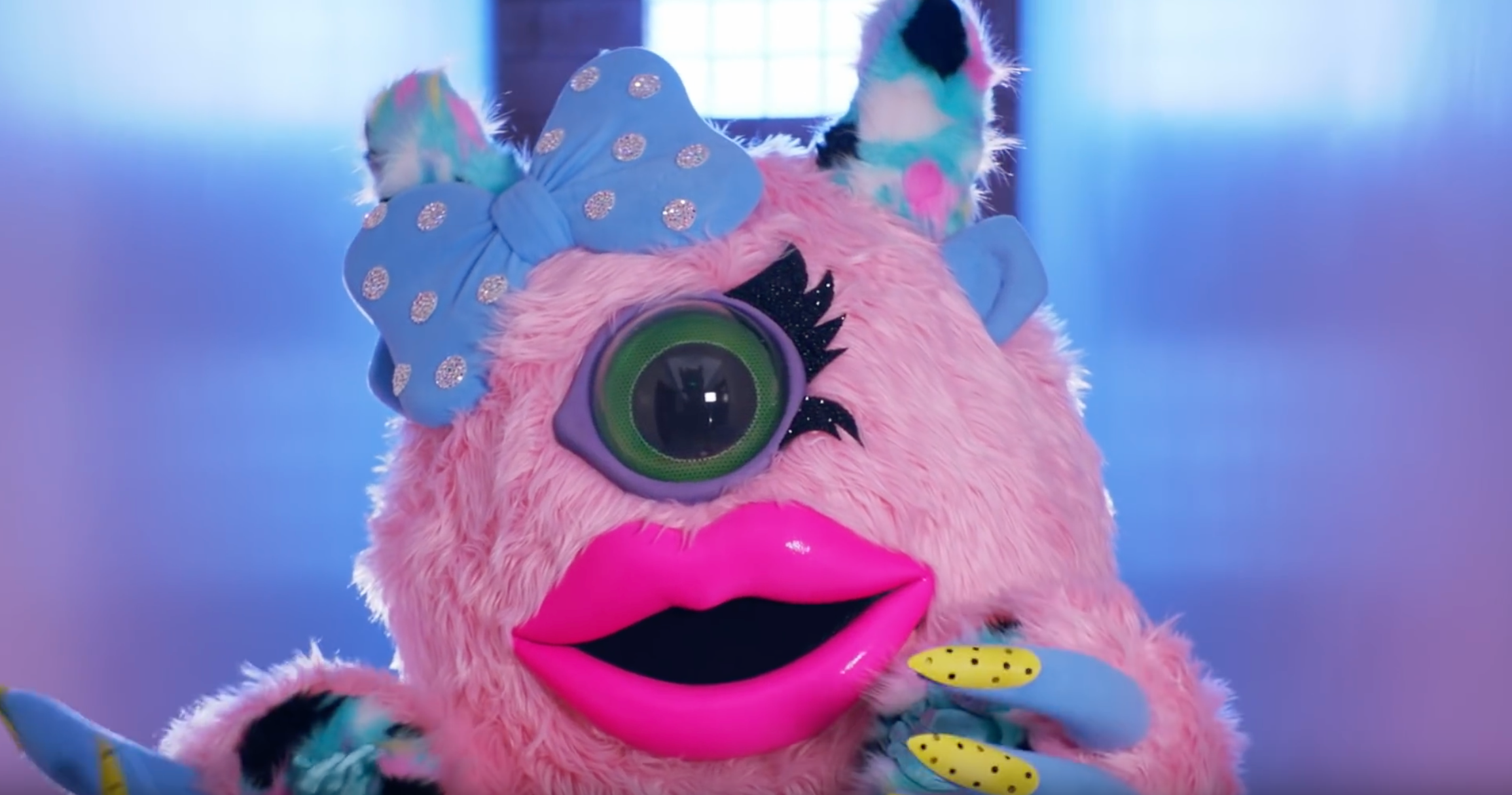 It's finally here — Season 3 of The Masked Singer hit screens after the Super Bowl, and fans are already guessing who's behind the new set of masks.
Fans have already voted for one character to be unmasked, revealing one surprising celebrity behind the Robot costume. But another contestant that viewers have their eye on is Miss Monster. Who's behind the Miss Monster costume? Here are the clues we have.
Article continues below advertisement
All of the Miss Monster clues:
Miss Monster's introduction video gave us a decent number of clues to start guessing with. The pink creature starts her video by entering a woman's dressing room, sitting at a wardrobe with a can of "furspray" and a key labeled "fun."
"When you become famous, people want you to look or act a certain way," Miss Monster starts. "They forget that you started off as a shy little monster. It didn't take long for me to be misunderstood."
Article continues below advertisement
She goes on to explain that she's on the show to "set the record straight," and explains she based her costume on her "favorite" singer from Season 1: winner T-Pain, who appeared as the Monster.
"He made me feel," Miss Monster said. "He rewrote his story — it was fire! And now, this performer in pink wants to follow in his furry footsteps — but darlins, I'm nervous. Will you still love me without knowing my name?"
Fans were quick to pick up on this contestant's southern accent.
Her first performance of the season was to "Something to Talk About" by Bonnie Raitt in front of a kissing booth and — surprise! The Monster from Season 1 came out as a special guest appearance! Her performance proved this monster has a clear background in soul music.
But with all of this information, who could Miss Monster possibly be?
Article continues below advertisement
Some think it's T-Pain's wife, Amber Najm.
Since Miss Monster clearly has the hots for T-Pain, some think that it's clearly Amber Najm, who's T-Pain's wife. The pair married in 2003 and have three children together. They've been together since before T-Pain rose to fame.
But after Miss Monster's performance, that answer seems unlikely. Amber doesn't have a background in music, and Miss Monster's performance really solidified her background in music.
Article continues below advertisement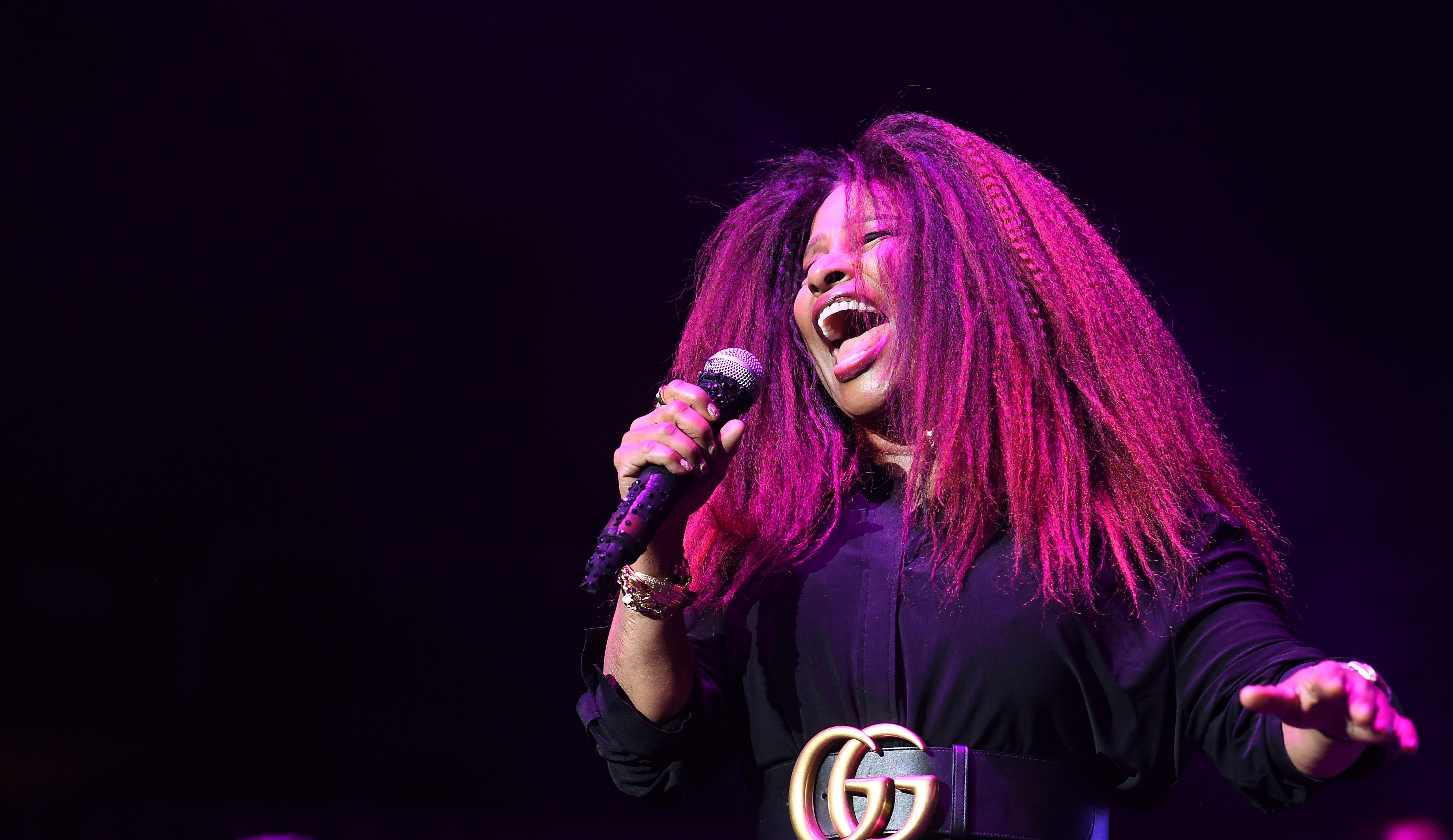 Chaka Khan is the clear frontrunner, currently.
Really, it was Miss Monster's performance that made fans of the show immediately guess that 80's icon Chaka Khan is behind the mask. The soulful tone of the singer made the connection clear, though not all of the clues are adding up yet.
Miss Monster says at the end of her clue video, "Will you still love me without knowing my name?" which could be a reference to her 1995 song "Will You Love Me?"
Article continues below advertisement
But it's unclear her connection to T-Pain, as the two haven't crossed paths much in their career.
If you take one look at the YouTube comments on Miss Monster's first performance video, most of them are in agreement that it's Chaka. "That's CHAKA WITH A KHAN. ITS CHAKA KHAN," one user commented. "That's definitely Chaka Khan!!!! At first I was like maybe Mary J, but hearing the end sold me on Chaka," another said.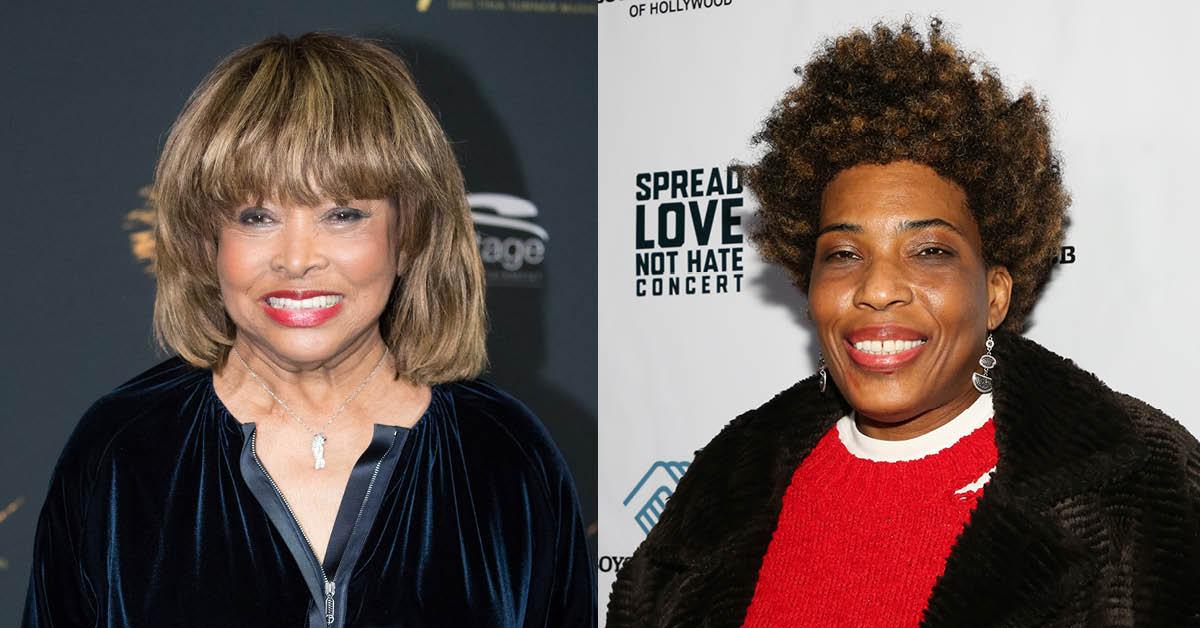 Article continues below advertisement
Other popular guesses are Tina Turner or Macy Gray.
A close second in guesses was Tina Turner and Macy Gray. Both of these guesses have voices similar to Miss Monster's. While Tina's career has plateaued recently, she's had some past controversies she may feel she needs to clear up. Macy Gray would also make sense, since she tends to stay out of the spotlight, connecting her to the "shy little girl" clue.
Since she wasn't unmasked in the season premiere, it looks like we have more performances from Miss Monster to keep us guessing for a while.
So who is Miss Monster?
Episode 3 of The Masked Singer revealed that popular guesses were right — Miss Monster was Chaka Khan. After her performance of "Fancy," Judge Nicole Scherzinger revealed Chaka as her guess. And when Nick Cannon took the mask off, it became clear she was right.
Chaka is from Chicago, hinted at by the White Sox and the bear in her clues videos. The No. 10 on the locker in the first video was a reference to the 10 Grammys she won throughout her career.
Fans are sad she was booted so early in the show — especially considering how legendary she was. But Chaka shouldn't feel bad for being out so early; Lil Wayne and Drew Carey were eliminated in weeks one and two, so she's in good company.