Husband's "Unique" Way to Eat Ritz Crackers Has Divided the Internet
A woman filmed her husband's Ritz crackers and peanut butter hack that involved him making a PB and cracker sandwich. Read on for more.
From slicing watermelon with a Pringles can to serving cake in wine glasses, TikTok food hacks push the boundaries of traditional food preparation and make it fun to try something new. And now, there's a new one going viral — keep scrolling to learn more about it before a new hack swoops in and steals the spotlight!
Article continues below advertisement
In August 2023, TikTok couple Jeff and Liz (@dailyoriginalshorts) shared an all-new "cool life hack." This time around, Liz caught Jeff's outlandish peanut butter and Ritz crackers hack on video.
Read on to learn more! Plus, find out why this food hack has divided social media users.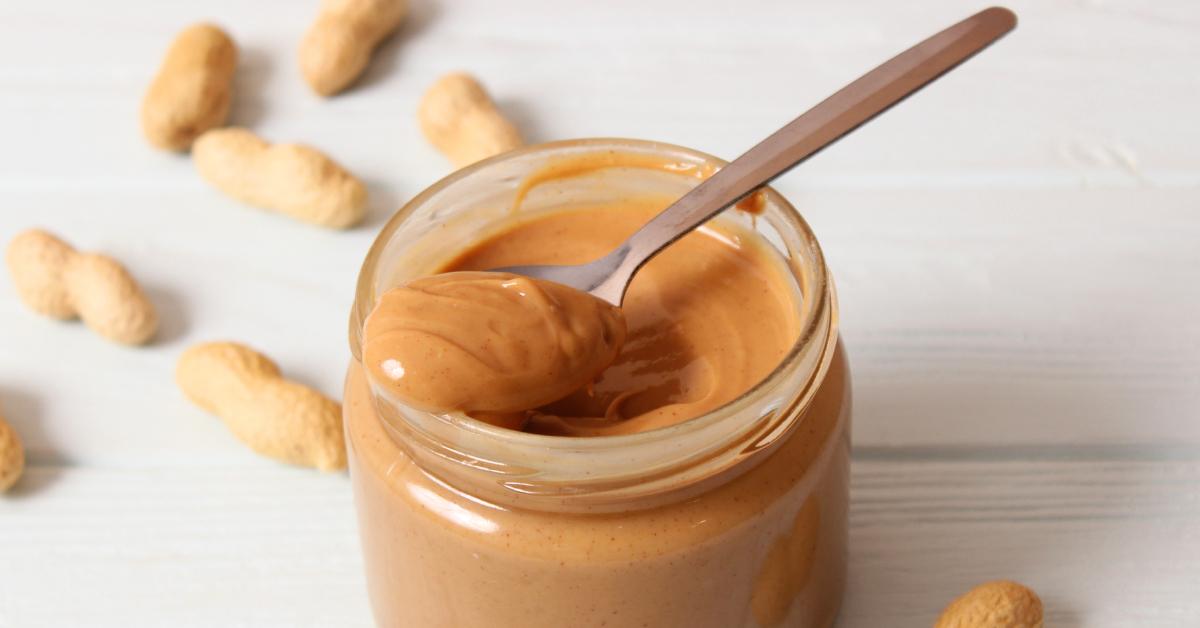 Article continues below advertisement
This husband's Ritz crackers and peanut butter hack has divided TikTok.
In the now-viral video, Liz caught her husband eating Ritz crackers and peanut butter on their couch — sounds normal, right? WRONG! Her husband, who had four crackers perfectly lined up on the sofa, used a knife to take a scoop of the delicious peanut butter and smeared it on one of the crackers.
Then, he turned the knife and used the other side to pick up another cracker, essentially making a sandwich. The short clip ended with Jeff eating the sandwich right off the utensil. Yeah, that's actually iconic.
"It's kind of genius," Liz captioned the video.
Article continues below advertisement
The video, which was posted on Aug. 17, 2023, has been viewed more than 13.4 million times and counting.
Many viewers praised his hack: "Flawless," one person wrote.
A second user agreed, writing, "You married a genius."
"Utility, style, grace, and efficiency. 10/10. Well done, sir, well done," another TikToker said.
Article continues below advertisement
A fourth user enthusiastically pointed out, "HE is eating HIS peanut in HIS HOUSE on HIS COUCH!!!"
"Dude is on another level," a TikToker added.
Someone else noted, "Work smarter, not harder!!"
"Some get this man a Nobel prize," another TikTok user joked (but we lowkey agree).
According to this person, Liz's husband is "living in 4023."
"You can see in his eyes how much he doesn't care about anything," commented another TikToker.
Article continues below advertisement

On the other hand, some TikTok users weren't that impressed with the hack: "Initially, I thought this was genius… then I realized he's putting the knife back in the PB after it's been in his mouth," a TikTok user explained.
Another viewer agreed, stating, "Hope that's his own personal jar of PB. All that double dipping."
Article continues below advertisement
Others were also stressed about the absence of a plate and eating food directly on the couch.
"Well I do the same, but I use a PLATE!!!!" said one TikTok user.
A second person penned, "He needs a [plate] though !!! Ahhh"
"Am I the only one stressing how close the peanut butter got to getting on the couch?" another TikToker asked.
A fourth user questioned, "I mean it's fine, but has he heard of plates?"
"ON THE BARE COUCH?!" hollered someone else.

Article continues below advertisement
A few other responses included:
"But on the raw couch brooo."
"Not on the couch!"
"Not off the couch!!! Do y'all put your feet there?"
"On the couch is crazy."
"Pls get this man his own paper plates, at least."
"Has he heard of plates?"
"No plate is a crime."
"Cool, but use a plate at least."
What do you think about Jeff's hack? Are you going to try out his method of eating Ritz crackers and PB? Do you have a similar food hack or one that's even better? Let us know!