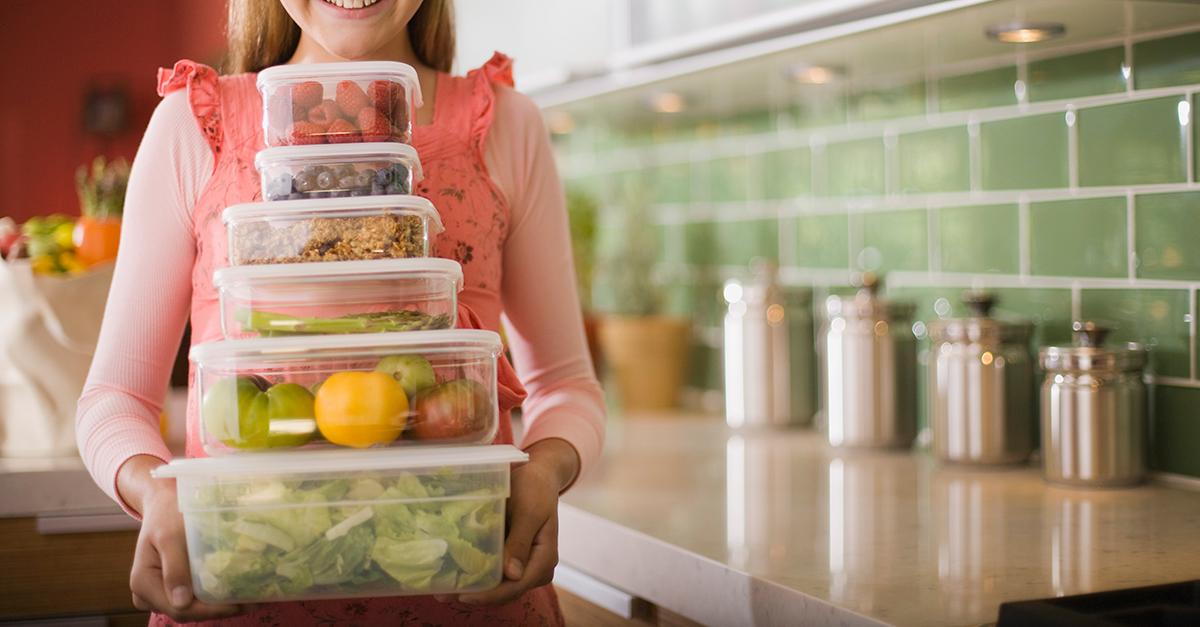 A TikToker Uses Texas Roadhouse as A "Meal Prep Hack" — Let's Break It Down
This TikTok user suggests using a Texas Roadhouse order for meal prepping. Here's what she does to schedule her meals for the week.
Let's face it. It can be hard to get into meal prepping if you don't know what you're doing. Even for the most experienced home chef trying to save time throughout the day by readying their meals ahead of schedule, it can still be time-consuming to fix entire meals for a whole week. Plus, getting groceries to prep for the meal prep can prove to be a challenge to your time, energy, and your wallet. Plenty of people try to come up with their own strats and hacks, but one TikTok user has her own suggestion.
Article continues below advertisement
Samantha aka @fatcharliedamelio on TikTok posted about the solution she came up with to her meal prepping woes. That solution happens to be buying from a restaurant, specifically Texas Roadhouse.
See, Samantha claims to have "unlocked a meal prep hack" with her Texas Roadhouse order and suggests that other people try the same with their meal prep routine. Reportedly, her viral TikTok may have even shifted some of the menu options at the restaurant itself. Let's break down Samantha's Texas Roadhouse meal prepping strat.
Article continues below advertisement
This woman shared her Texas Roadhouse Meal Prepping Suggestion on TikTok.
If you've never eaten at or even heard of Texas Roadhouse, it's an American steakhouse restaurant that offers plenty of American cuisine (think burgers, chicken, etc.). You might not expect a place like this to have some budget-friendly meal prep options, but Samantha on TikTok seems to have been able to make it work for her.
Seemingly fed up with the weekly meal prepping routine and the havoc it's wrought on her shopping budget, she sought out an alternative.
Instead of her usual meal prep, she opted for the family value grilled chicken meal, which she claimed only cost her $30. The meal comes with two bags of bread rolls, a choice of house salad or Caesar salad, grilled chicken breasts, and two sides of choice. From the outset, it looks to be meant for a family of four, but Samantha used this particular order to prep four separate meals for herself that week.
Article continues below advertisement
Her video has over 13.5 million views and 1.7 million likes, which means that more than a few folks are interested in this meal prep suggestion. However, it has caused some confusion for people, believe it or not. Some people in the comments section claim that they can't find this option in their online menus while others had to finagle the option with some searching on the site. Others were even skeptical about her having actually bought this value meal in question.
Samantha would later post a follow-up TikTok showing off the literal receipts and she shared a screenshot of her order. However, yet another commenter claimed that her video went so viral that Texas Roadhouse caught wind and bumped up the price of the value meal to capitalize on its supposed popularity.
If nothing else, it can be a frugal option for eating on a budget.