The Viral 'I Am Woman' Song on TikTok Skyrocketed Singer Emmy Meli's Career
The 'I Am Woman' song that's viral on TikTok was created by singer Emmy Meli, giving her overnight fame. Now it's part of a trend.
When it comes to TikTok trends, we often think of the dangerous challenges that make their way into the news. However, many times, trends are created when an audio goes viral and people, either relating to it or mocking it, use it in their hilarious videos. One hugely popular trend to take off on the app is named after a song called "I Am Woman" — but what is the song about, and why has it become a trend?
Article continues below advertisement
What is the 'I Am Woman' TikTok song?
The popular audio on TikTok is from a song titled "I Am Woman" by Emmy Meli, and its first verse has gone viral on the app. The lyrics talk about being a resilient, powerful, strong woman who can do anything she wants: "I am woman. I am fearless. I am sexy. I'm divine / I am unbeatable. I'm creative. Honey, you can get in line." These are the lyrics that make up the audio, but there's more to the song that users have also been making content with.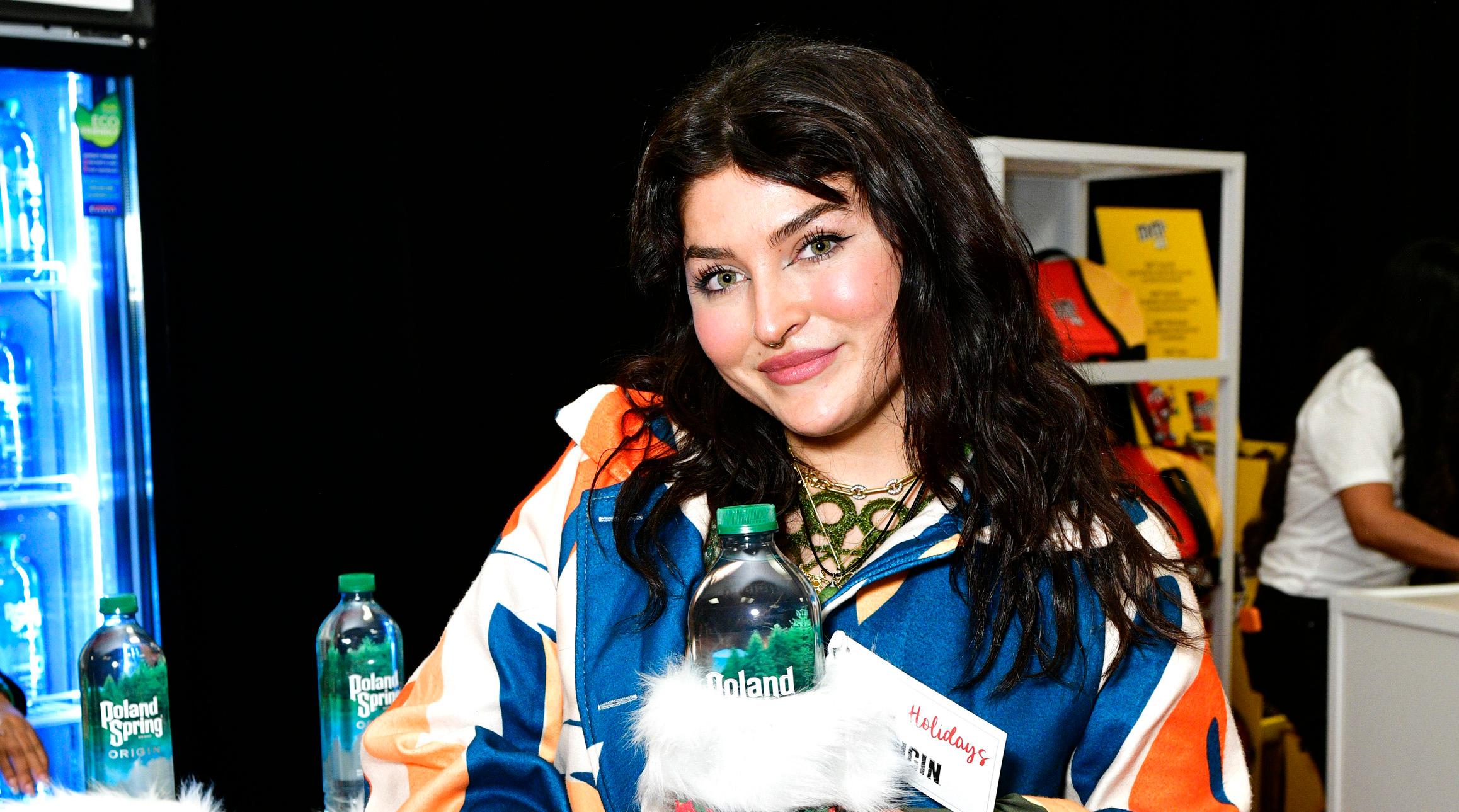 Article continues below advertisement
"I am feminine. I am masculine. I am anything I want. I can teach you. I can love you if you got it going on," is the second verse of "I Am Woman". The song was made in 2021, but it actually started out as unfinished lyrics Emmy posted on TikTok.
According to Variety, Emmy had 5,000 followers when she recorded herself singing the hook of the song, and it went viral.
"I literally posted it at 9 p.m. on a Tuesday night, and then I went out to a bar with my friends and I really didn't think anything of it," Emmy said to Variety. She didn't check her phone for the rest of that night. But then she woke up the next morning to friends texting her telling her to check TikTok, and that's when she decided to write the rest of the song.
Article continues below advertisement
Why are people doing the 'I Am Woman' trend?
Women across the social media platform have used the song to talk about all kinds of things. Some videos feature women sharing selfies that make them feel confident. Others use the audio to show off different outfits, weight loss, makeup, or general accomplishments. More users are using the audio to discuss other marks of womanhood. Shina Nova, for example, uses her platform to discuss her Inuk culture.
Article continues below advertisement
Shina posted that same video on her Instagram, and in the caption, she said that she had thought about getting them for more than a year before she decided to go through with it. "There are so many meanings behind them, but I am not ready to share that right now," she said. "All I can say is that I am connected spiritually with my ancestors, with our goddesses and our people."
But of course, with everything else on TikTok, there are always users who put their own spin on the trends. Some women are using the audio to talk about the frustrating things they deal with as women. The Furrha Family has eight million followers on the app, and they make content about their daily lives together.
Article continues below advertisement
In 2021, the family posted a video with the "I Am Woman" audio from the perspective of the family's matriarch. She captioned it "Life with Boys," and in it, they dump laundry on her and walk away, leaving their messes behind for her to clean.
Another TikToker used the audio to show off the spa day they gave their cat, perfectly demonstrating the trend's range, from serious and empowering to silly and adorable.
Feel free to join in on the fun! Show off why you love yourself, a new skill you've developed, your adorable pets being pampered, or anything else you see fit to set to this awesome song. There's no wrong way to do it.