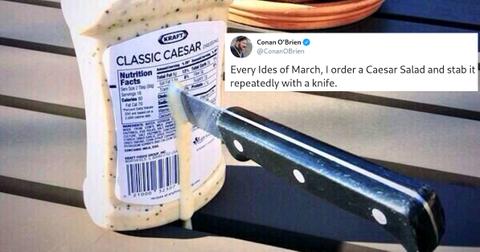 Everyone's Making Jokes About "The Ides of March" Because 2020 Keeps Getting Worse and Worse
By Mustafa Gatollari

Updated
There's a lot of superstitions and rumors surrounding Friday the 13th being an "unlucky day." It's difficult to pin down when that day became unlucky; some say it was the day Jesus was crucified, and the number of people present at his last supper. Some say it was the day a bunch of Knights Templar were arrested, or the day Crusaders lost a huge battle against Palestinians.
We don't really know why the 13th is unlucky, but we know that the Ides of March is, and people love to joke about it.
March 15 was, in actuality, a date that people all over Rome loathed: debt settlement time. You best believe everyone who owed money in the empire was looking at their calendars in disbelief saying, "It's March 15 ALREADY?!"
It's also the day that Julius Caesar was ganged up on and back-stabbed repeatedly in the senate, so if you were a big JC fan, then March 15 is going to be a bad for ya.
Unless you're really good with your money and thought that Caesar needed to be taken down, then maybe 03/15 isn't such a bad day after all.
That is, until you consider a lot of other negative stuff that occurred on March 15. In 1889 on the infamous date, a cyclone took out three U.S. and German warships apiece (six total,) killing over 200 sailors near Apia, Samoa.
On March 15, 1939 Hitler expanded his invasion of Czechoslovakia, effectively showing he could care less about the Munich Pact — which only escalated World War II to even scarier levels.
The trend of natural disasters continued only two years after that when America's gnarliest blizzard on record killed 71 folks in 1941. In 2011, the Syrian civil war began on — you guessed it — March 15, leading to approximately 400,000 deaths and 6.1 million refugees.
The Ides of March is also an excellent political thriller starring Ryan Gosling, George Clooney, Phillip Seymour Hoffman, Paul Giamatti, and Marisa Tomei. So not all bad things come out of this historically awful time.
That and the throngs of wonderful memes and jokes out there on the internet.
A majority of the memes were bringing up the fact that Caesar was wrecked on this day so long ago. Sure, Shakespeare's play about the beloved Roman dictator helped to immortalize that, so you had a bunch of literary nerds getting in on the action as well.
Then there were people who believed that the coronavirus' pandemic status is linked to the "bad luck-ness" surrounding this time of year.
Interestingly enough, another viral "outbreak" panic occurred around this time in 2003 — SARS was declared a worldwide health threat by the World Health Organization on March 15. In total, 8,098 people passed away with 774 fatalities from severe acute respiratory syndrome.
In 1986 on the same day, the Hotel New World in Singapore collapsed, killing 33 people when the six story building just crumbled and crashed to the earth in under a minute.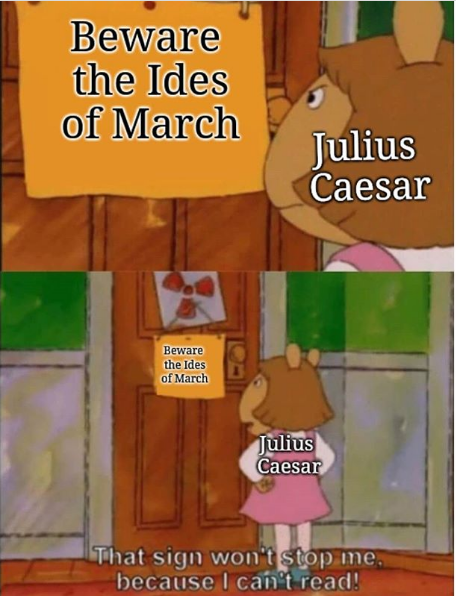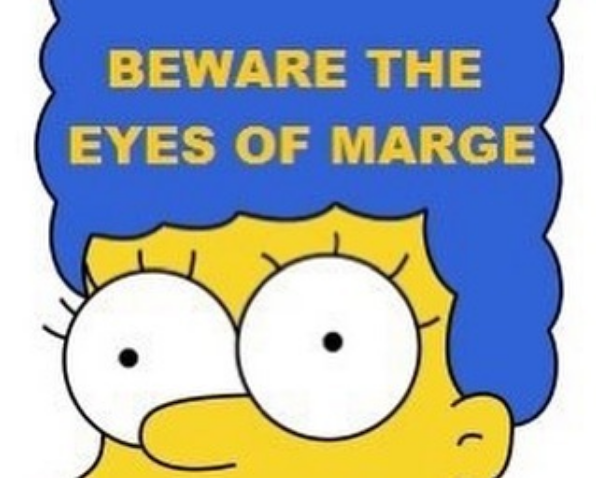 I'm pretty sure, however, if you were to take some random other date, just by virtue of coincidence, you can find a lot of bad things that occurred. I picked Aug. 8 at random, and found out that a ship sank off the coast of Alaska, a judge ruled in 1937 in Canada that a man was legally entitled to beating his own wife, there was a massive earthquake in Ecuador in 1949, a Belgian coal mine fire occurred in 1956 killing 262 miners, there was a legionnaires disease panic in Philadelphia, etc.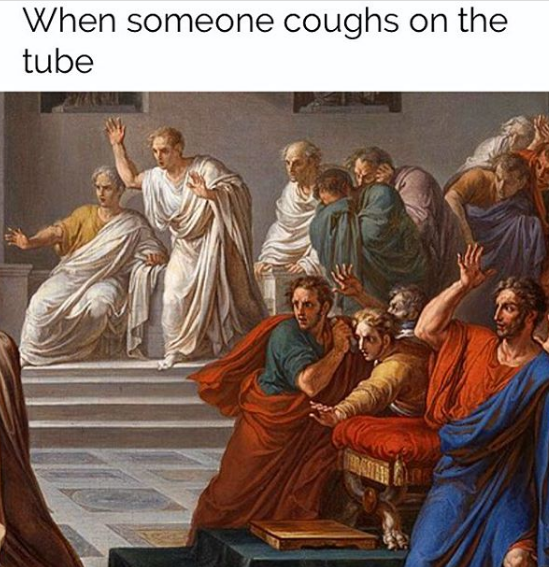 So it's not that March 15 is cursed, it just so happens to be the day Caesar was murdered and a collective social hatred for the day has probably persisted since those tax collecting days. Plus, you know, the whole Shakespeare thing again.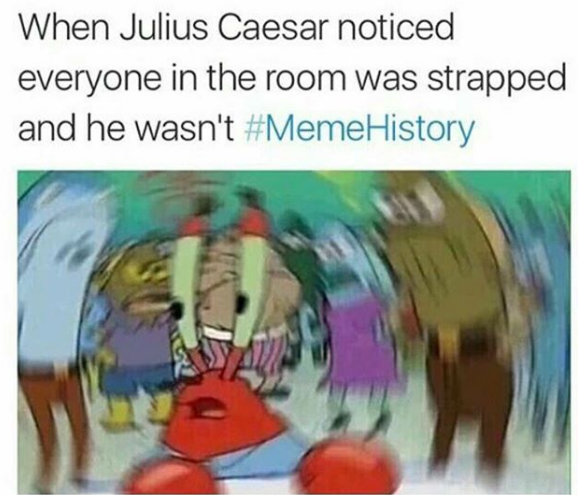 So while "The Ides of March" aren't exactly filled with bad luck, that's not going to stop people from creating some hilarious memes about it. At least one good thing came out of it!