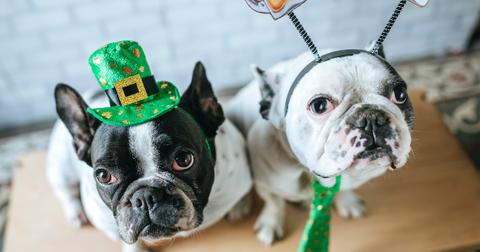 Skip the Bar and Celebrate St. Patrick's Day With These Memes
By Pippa Raga

Updated
St. Patrick's Day started out as a Christian holiday to celebrate the life of St. Patrick and the spreading of Christianity to Ireland. Today, it has evolved into a celebration of all things Irish, including leprechauns, shamrocks, the color green, and St. Patrick himself.
The mainstay of every year's St. Patrick's Day celebration includes wearing green and going on bar crawl to imbibe as many green beers as humanly possible.
However, with the new coronavirus outbreak, many bars and restaurants are breaking with years of traditional St. Patty's Day events by suspending celebrations and opting to prioritize public health instead.
Luckily, we live in the year 2020 and can still celebrate... remotely! Stores are stocked with plenty of beer, and thanks to the power of the internet, people can connect via video chat with friends to continue to celebrate this beloved Irish holiday.
St. Patrick's Day memes that'll make you laugh.
Festivities are moving online and even the American Celtic punk band Dropkick Murphys, who do an annual St. Patrick's Day concert, will be livestreaming this year's show for free on various platforms.
To get in the spirit of St. Patrick's Day, we rounded up a list of choice St. Patrick's Day memes to infuse your holiday with laughs and provide some feel-good moments for these trying times. Scroll on to get into the mood of the holiday!
First, a history lesson.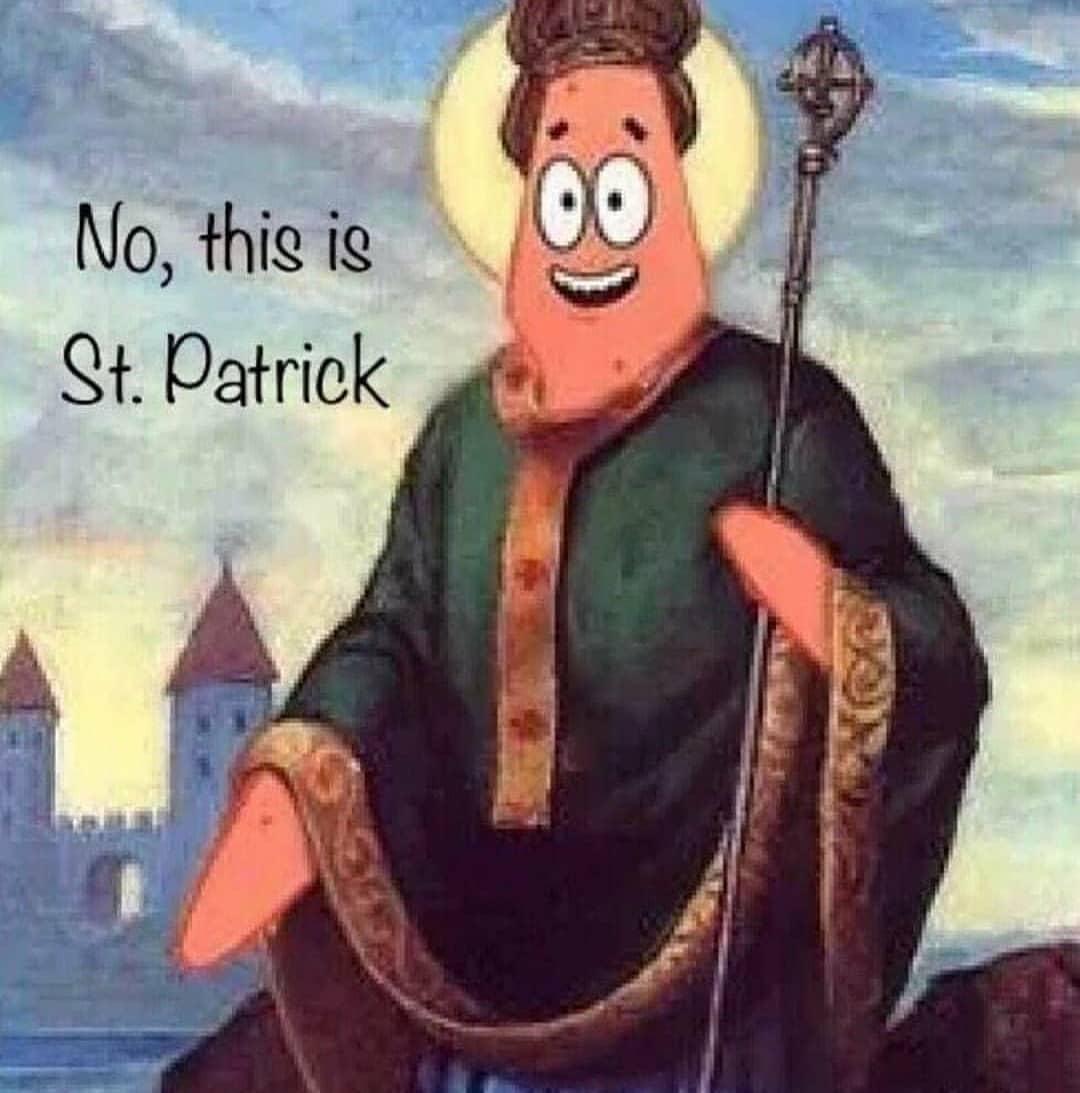 Did you know this is the real St. Patrick?!
We kid, of course.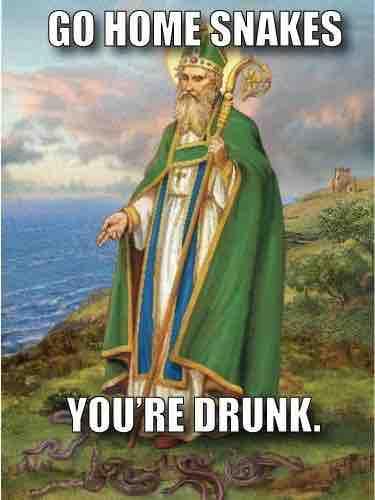 The real history lesson is that St. Patrick's day celebrates the day that St. Patrick drove all the snakes out of Ireland.
St. Patrick's Day is for everyone.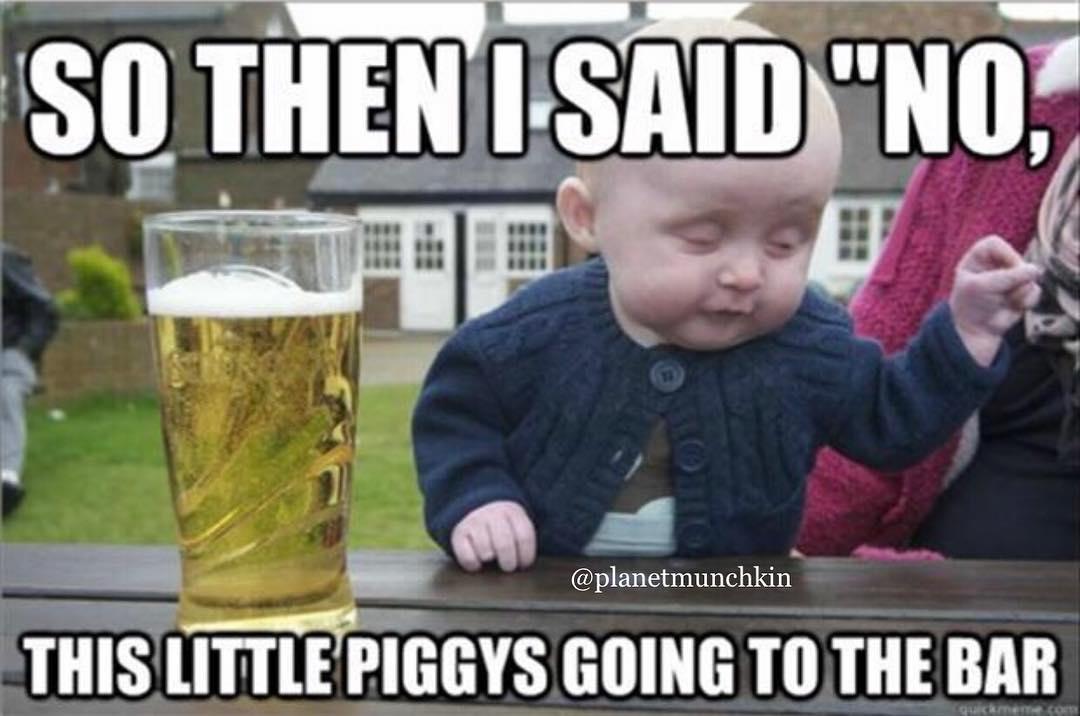 No matter what their age is.
Everyone seems to re-discover their Irish ancestry on March 17.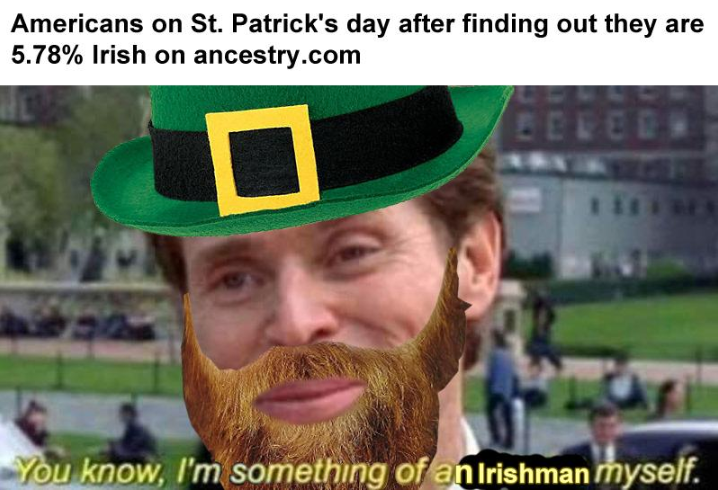 'The Room' fans will get this one.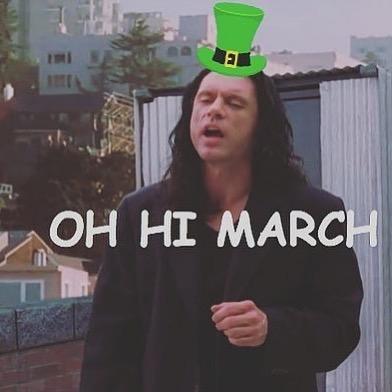 A contribution by the great Tommy Wiseau himself!
This writer definitely does not have any drunk regrets.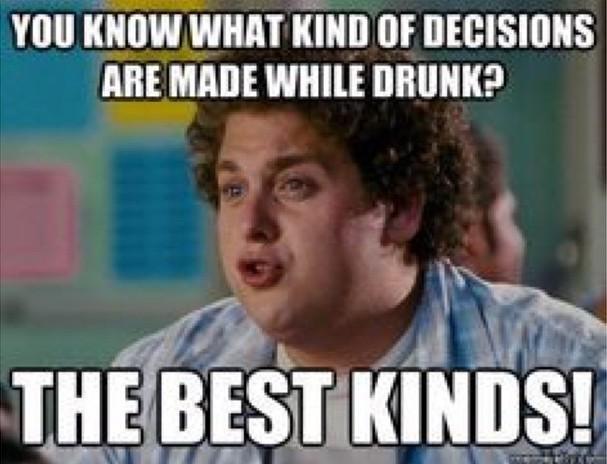 Not even the time we bought $300 worth of pizza thinking it would be a great idea.
If you missed Feb. 14, you have another chance today.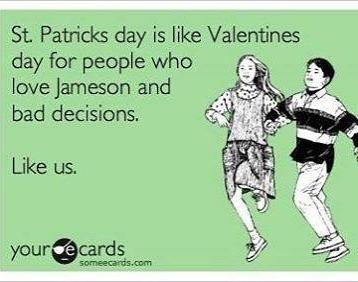 Chickened out on sending your crush flowers and chocolates? Send this meme to that special someone as a subtle declaration of your love.
Everyone has this friend...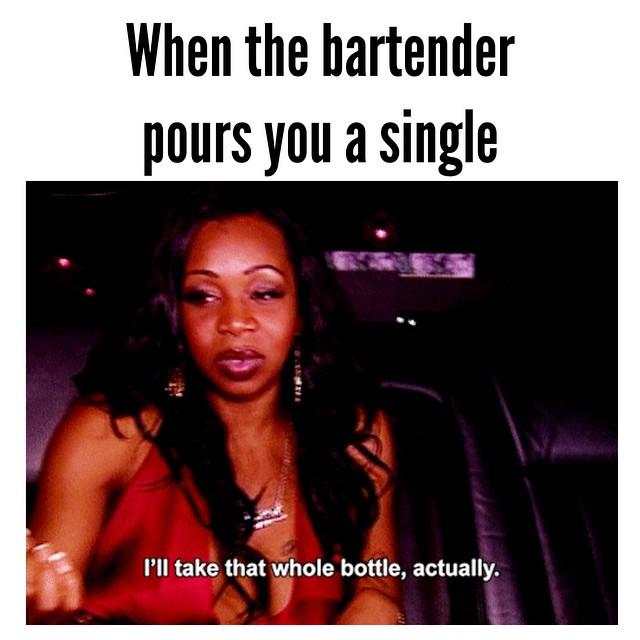 There's no excuse for skipping your daily exercise regimen.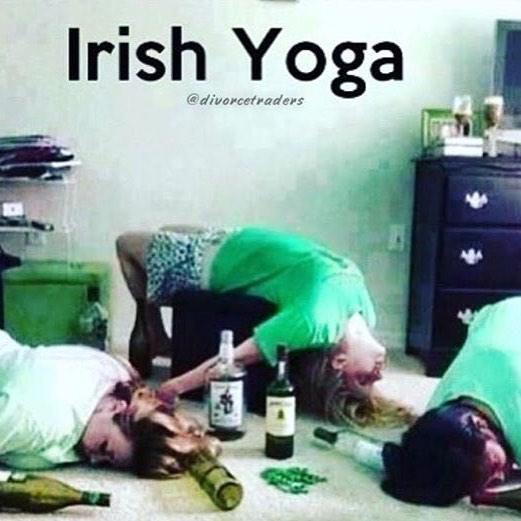 Not even drinking all day.
The real trekkies know...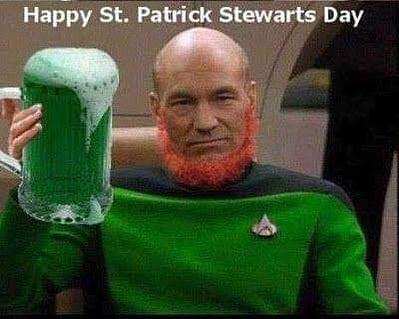 Having Captain Picard order a "Beer, Guinness, chilled" from the ship's replicator would have changed the whole tone of the show.
Perhaps that's something they could try out on the new Star Trek: Picard.
Let's face it.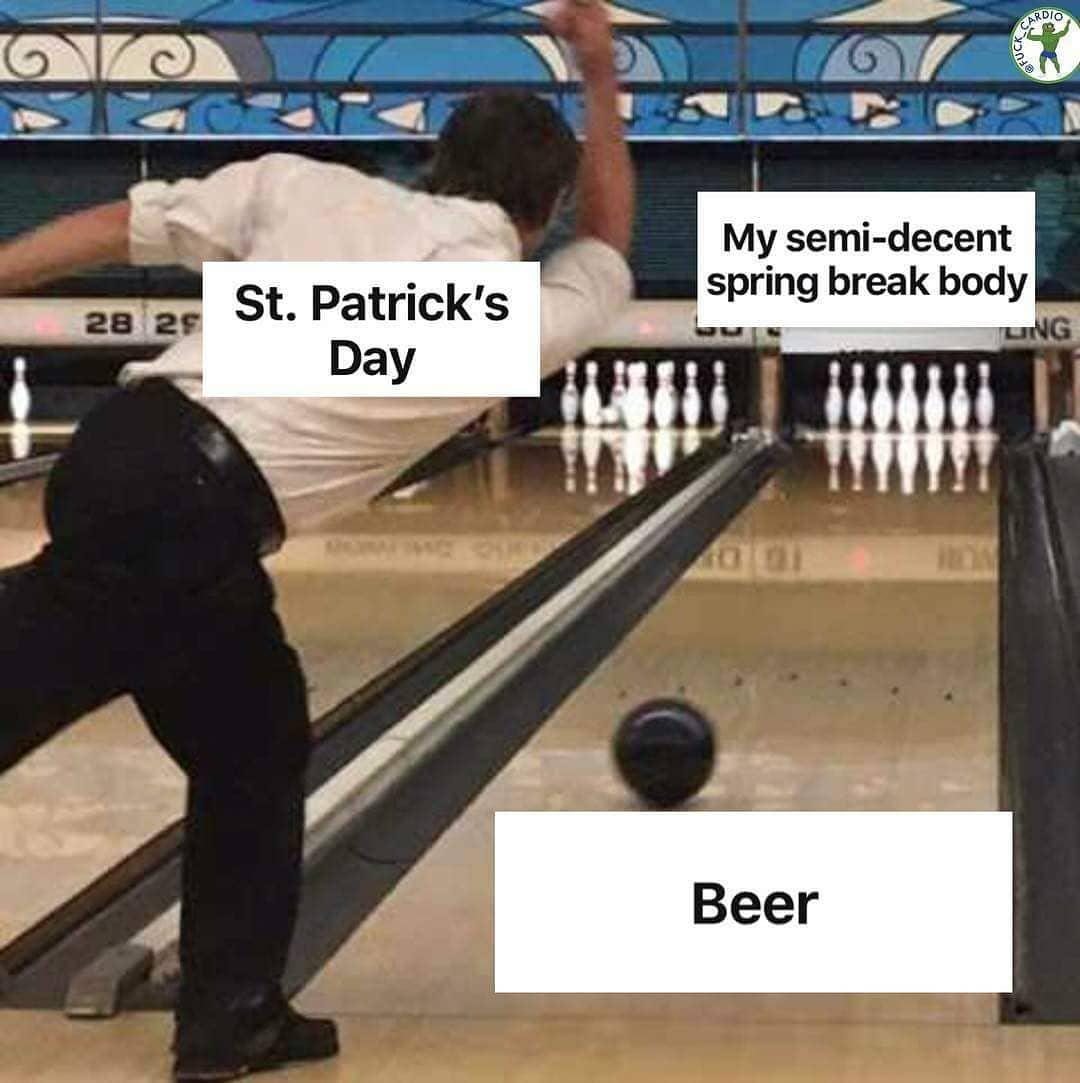 Between the pandemic, binge-eating and now St. Patrick's Day, our bodies are far from beach-ready... And might not be until 2021.
Enter the St. Patrick's Day version of the math lady meme.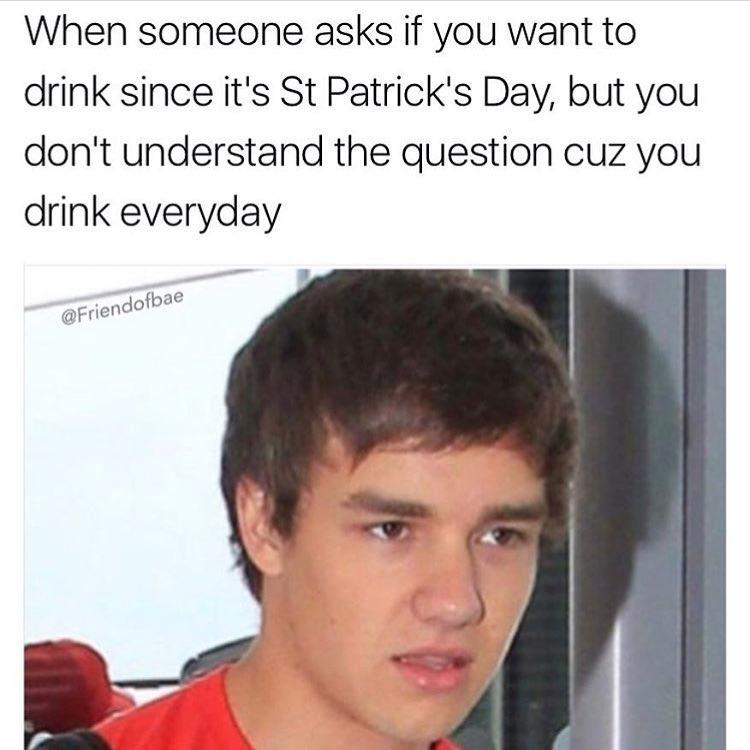 Only the real ones know...
It really is simple math.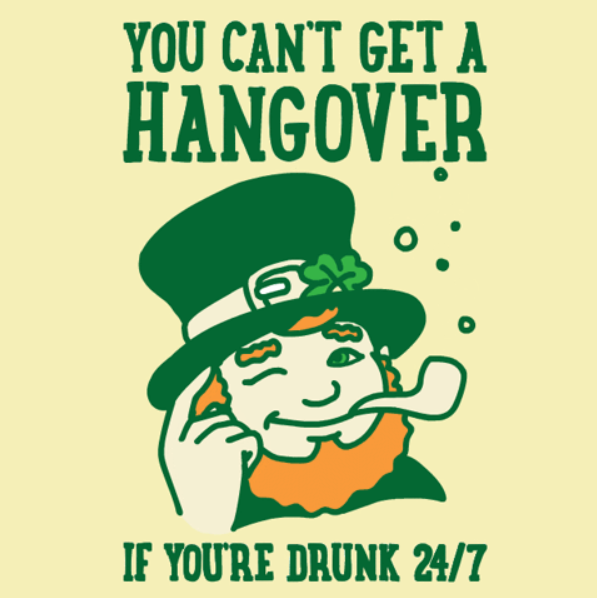 This is kind of just an extension of the thought behind the previous meme.
Happy St. Patrick's Day from this 10/10 boyo to you!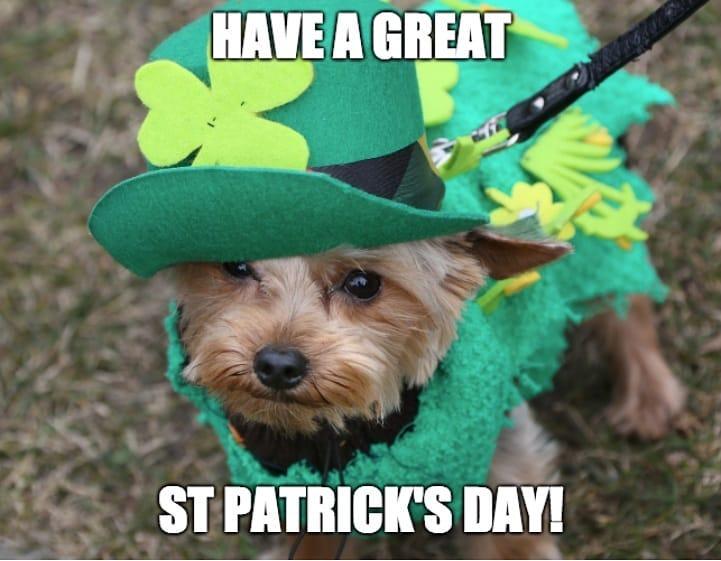 Happy St. Patrick's Day! Stay safe!