Why You Need to Follow Viral Olympic Rugby Player Ilona Maher on TikTok
Team USA Olympic rugby star Ilona Maher has gone viral on TikTok for her totally relatable content and comedic bits. Keep reading to find out more!
Aside from dominating on the field, Ilona Maher is simply crushing the social media game.
The US Olympic rugby star has gone viral on TikTok for her funny and yet totally relatable videos, which even include an inside look at life in the Olympic Village during the 2020 Tokyo Games.
So, who is Ilona? Keep reading to find out more about the athlete and why you should be following her on TikTok.
Article continues below advertisement
Who Is Team USA rugby star Ilona Maher?
According to Ilona's Team USA profile, Ilona — who was born in 1996 and hails from Burlington, Vt. — was an all-around athlete who played several high school sports including basketball, field hockey, and soccer at Burlington High School before transitioning to rugby full-time while attending Quinnipiac University in Connecticut.
Ilona led her collegiate team to three titles in the National Intercollegiate Rugby Association. Additionally, in 2017 she was honored with the MA Sorenson Award, which is given to the best women's rugby player at the collegiate level.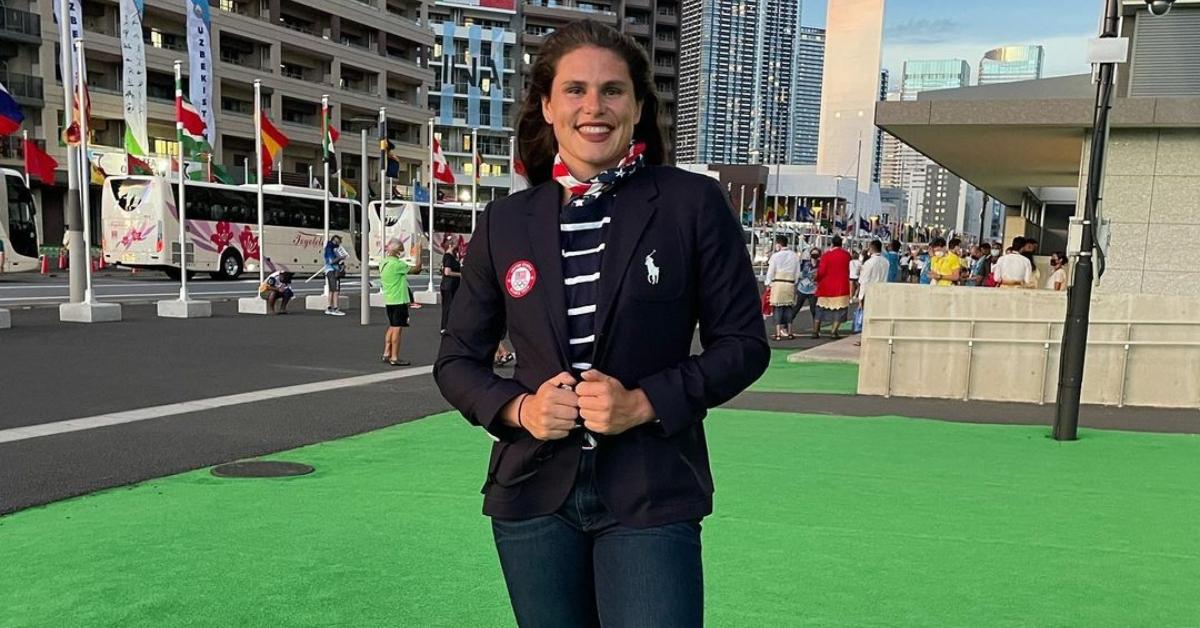 Article continues below advertisement
And it seems being a rugby star runs in her family, as her father, Meineke Maher, reportedly played at Saint Michael's College in Vermont, per NBC Philadelphia.
Rugby star Ilona Maher has gone viral on TikTok during the 2020 Olympic Games.
With almost 600,000 followers, Ilona has been entertaining fans off the field with her TikTok videos and red, white, and blue bucket hat. Ilona has made several TikTok videos "testing out the cardboard beds at the Olympics."
There have been a lot of conversations surrounding the sustainable cardboard beds in Tokyo, with many fans asking if they're comfortable or are easily breakable. Well, Ilona decided to "test out the beds doing various activities."
Article continues below advertisement
In the original video, which currently has almost 7 million views, Ilona and her rugby teammates do several activities on the bed such as yoga, jumping up and down, and more. Since the clip has garnered so much attention, Ilona has created multiple follow-up TikToks about the activities you can do on the Olympic cardboard beds.
Article continues below advertisement
In another clip, Ilona jokingly captioned a video of herself performing a voice-over of the "Are you looking for a wife?" sound effect, writing, "Me to all the foreign demigod lookin' athletes in the Olympic Village." She added, "I am available."
When Ilona's not pointing out how good-looking the other athletes are in the Olympic Games or asking the USA skateboard team to "save some swag for the rest of us," she's also posting clips of herself testing out the food or highlighting her teammates after games.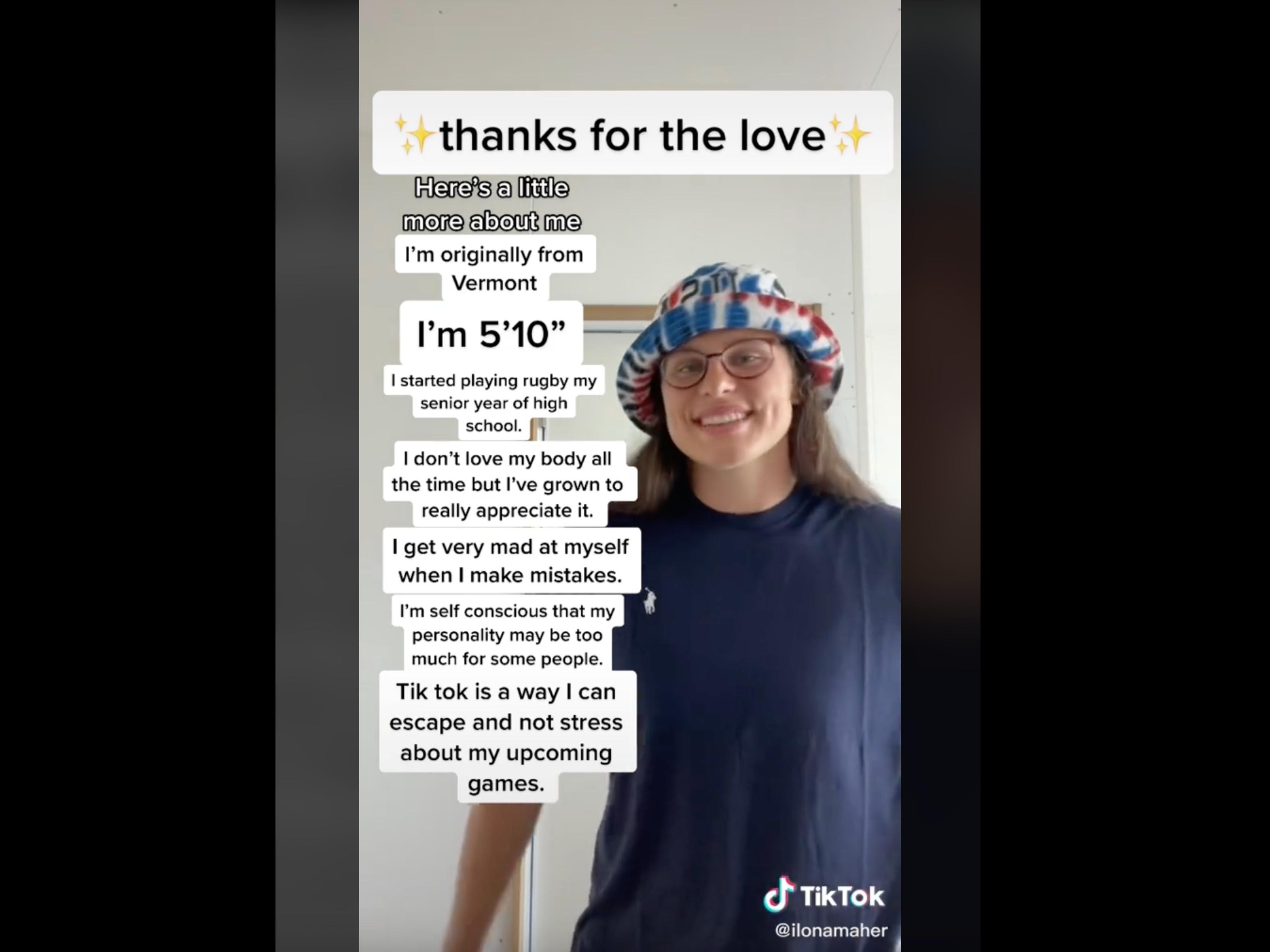 Though Ilona is staying focused on the goal at hand, she's also embracing her Olympic moment and is de-stressing by making TikTok videos. In one clip, the athlete revealed that "TikTok is a way to escape and not stress about the upcoming games."
"I don't love my body [all] the time but I've grown really to appreciate it. I get very mad at myself when I make mistakes. I'm self-conscious that my personality may be too much for some people," she continued.
Well, win or lose, Ilona has totally stolen our hearts. We can't wait to watch what she'll do next in the Olympics AND on her TikTok channel.