Woman Explains How Unplugging Your Air Fryer Can Actually Save Your Life
After someone's house burned down due to her air fryer, a woman urged fellow air fryer owners to unplug the appliance.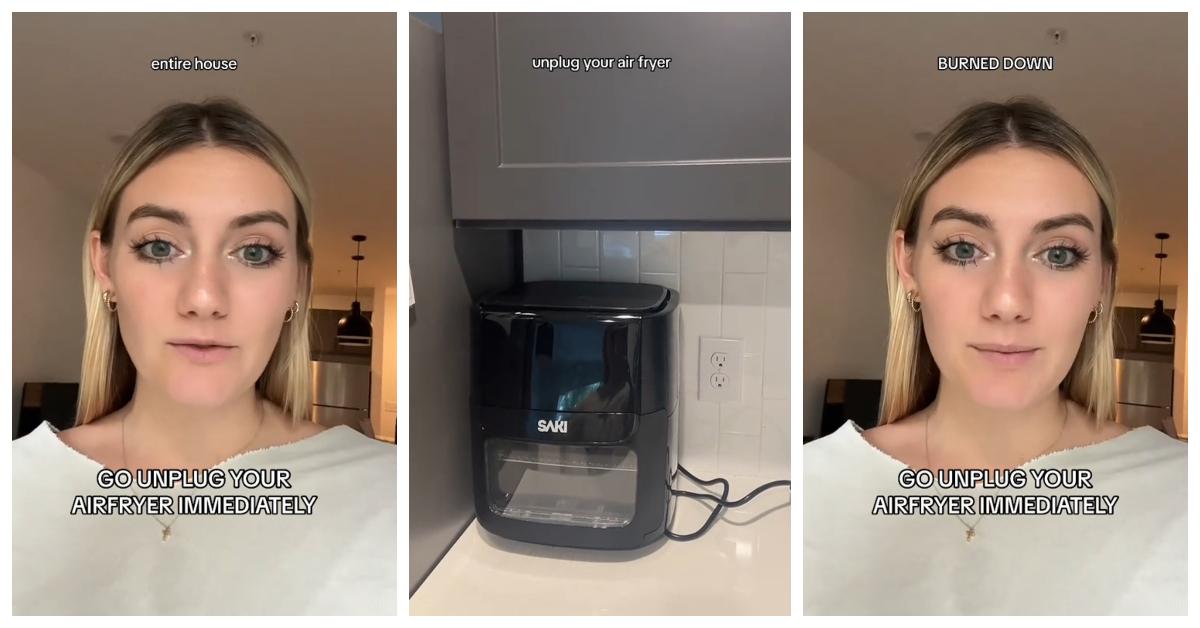 It's been half a decade, but I still haven't recovered from the "Super Bowl Sunday" episode of This Is Us.
If you recall, the episode revealed the full story of the beloved Pearson patriarch Jack's (Milo Ventimiglia) death — and the family's slow cooker was to blame for his shocking demise. As it turned out, the appliance had a faulty switch that caused a deadly fire and destroyed the Pearson family's home.
Article continues below advertisement
Since the episode aired five years ago, many fans have feared several kitchen appliances, including slow cookers and air fryers. Speaking of the latter, TikTok creator Kelsey Lynn Jones (@kelseylynnjones) recently recalled hearing about a woman whose house burned down because of her air fryer, which was still plugged in.
As a result, Kelsey urged air fryer owners to unplug the device when not using it.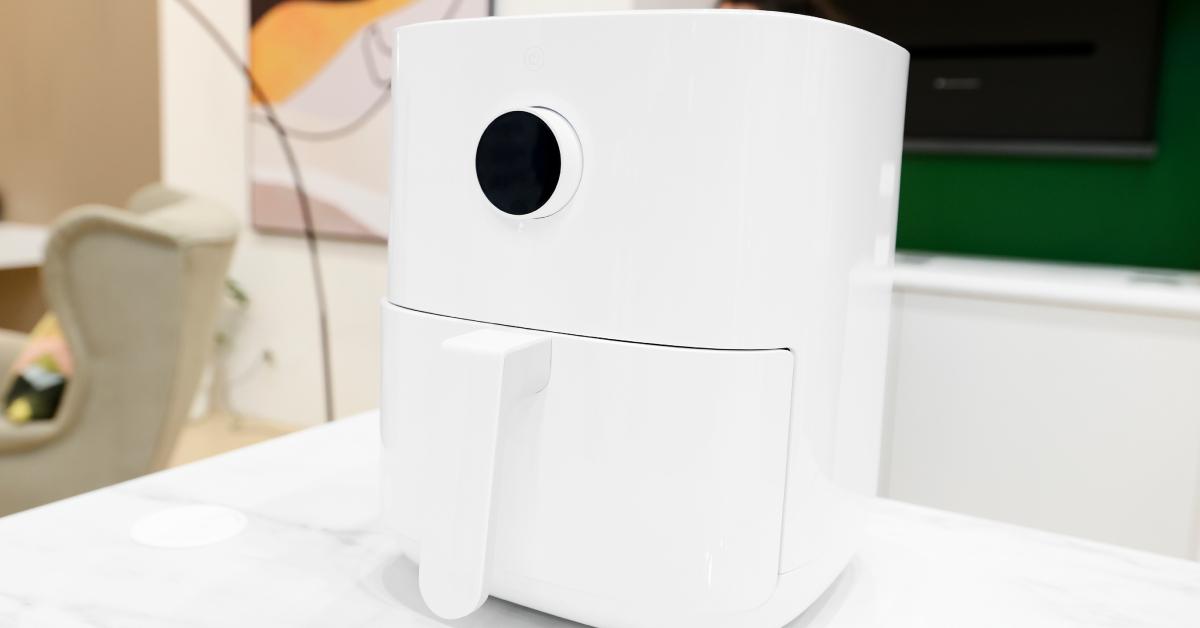 Article continues below advertisement
A woman shared why it's important to unplug your air fryer when not using it.
In the viral video, posted on Oct. 10, 2023, Kelsey urged air fryer owners to unplug their appliances "immediately." She explained her suggestion, telling her followers about a video she saw in which a woman's plugged-in air fryer caused her house to go up in flames.
"I've been looking for this video for 10 minutes to stitch it or include screenshots or something to show you guys, but I literally can't find it," Kelsey said in the video, which received over 126,300 likes.
Article continues below advertisement
"This is just a PSA that we are not taking any chances in this household," she added as she walked over to her air fryer and pulled the plug. Kelsey advised others to do the same, reiterating in her caption, "GO UNPLUG YOUR AIR FRYER."
OK, I had no idea some people keep their air fryers plugged in! I always keep mine unplugged unless, of course, it's in use. But once my food is ready, I immediately unplug my air fryer — it's almost second nature at this point.
Article continues below advertisement
TikTok users agreed that it's crucial to unplug unused kitchen appliances.
Thankfully, several viewers took to the comment section of Kelsey's video and agreed with me!
"I ALWAYS unplug my air fryer and toaster immediately after I'm done using it," one person said, while a second TikTok user wrote, "I always unplug but only [because] electricity is not cheap." So very true.

Article continues below advertisement
"People leave it plugged in?!" a third TikTok user asked. "I thought it was common knowledge to always unplug it and make sure nothing is blocking the back of it."
Another person responded, "My mom used to always unplug the toaster oven when not in use, so I started doing it too with the toaster oven and air fryer, etc., but then my husband complained and said, 'Why do you keep unplugging everything?!' This is why!"
Article continues below advertisement
Some also likened the situation to the Pearson house fire in This Is Us, while others wondered how an air fryer might be responsible for an entire house burning down when household appliances like "fridges, dryers, washing machines, [and] microwaves" remain plugged in.

Article continues below advertisement
You know, I've wondered the same thing, but I avoid finding out the answer by unplugging the countertop appliance when it's not in use. Seriously, it's not that hard to pull the plug after you're done using it!
But what do you think? Do you keep your air fryer unplugged? Let us know!