Influencer Tiffany Mitchell Responds to Accusations She Staged Her Motorcycle Accident
Influencer Tiffany Mitchell is accused of staging her motorcycle accident after posting pictures of the crash on Instagram. Details!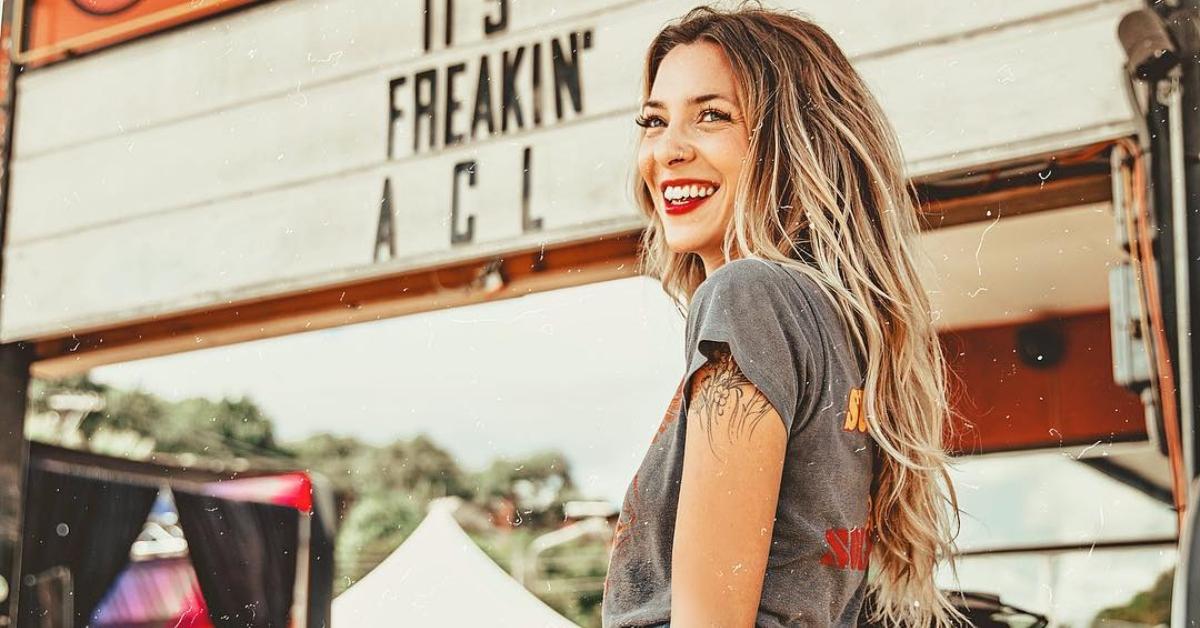 Nashville-based influencer Tiffany Mitchell defended her recent actions on social media after she received backlash for posting pictures of herself post-motorcycle accident. Earlier in August, the lifestyle blogger got scraped up after falling off her bike after she "misjudged a curve."
As Tiffany lied on the ground processing what had happened, her friend Lindsey (who is a photographer) was there to document the moment. According to the southern blogger, Lindsey did make sure her friend was okay first.
Article continues below advertisement
Following the accident, Tiffany decided to share the event with her followers on Instagram in a series of snaps. "I was scared, and relieved, and so thankful I could move all my joints and that I never lost consciousness. My friends were at my side immediately… I was in a haze the entire time," she captioned the initial post.
The event was especially traumatic for the blogger, revealing she had lost a friend three years ago in a motorcycle accident. She told fans, "I am feeling so much better and guys, I am beyond grateful."
Article continues below advertisement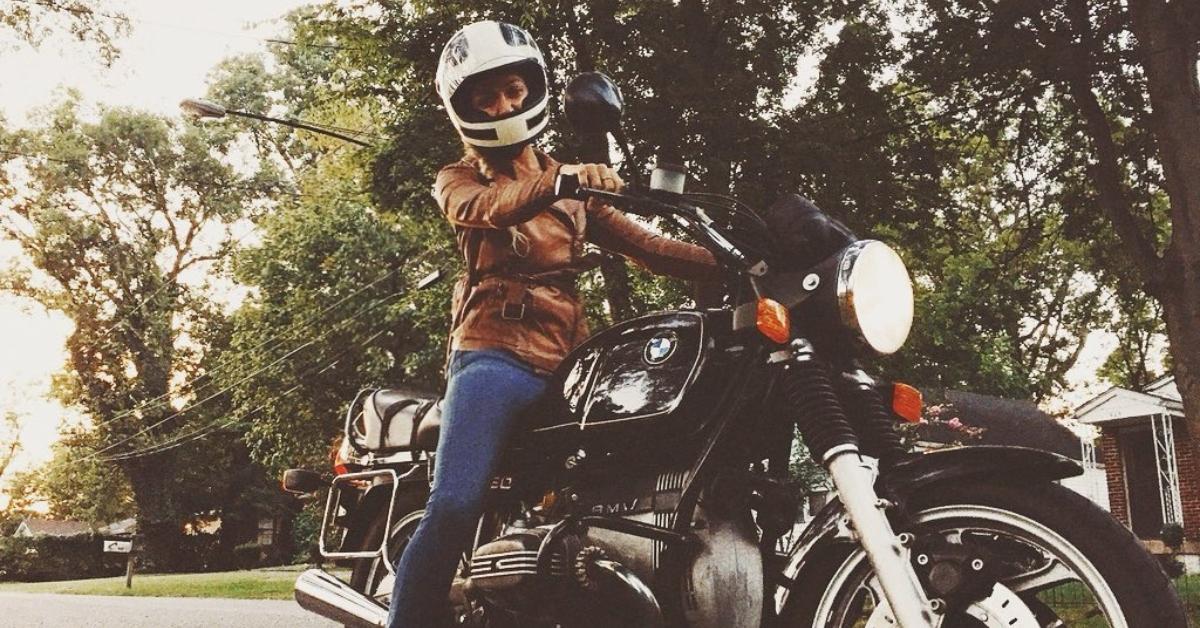 Influencer Tiffany Mitchell addresses trolls on Instagram who claim her motorcycle accident was fake.
Tiffany, who is known for being open with her fans and documenting her daily life on Instagram, was forced to defend herself after internet trolls accused the blogger of staging the photos for clout.
Article continues below advertisement
One person commented, "Who doesn't take artsy photos in the midst of a motorcycle crash, amirite? How are people commenting on this like it's normal?" Others accused the influencer of glamorizing accidents and staging sponsored pics after a Smartwater bottle appeared in one of the photos.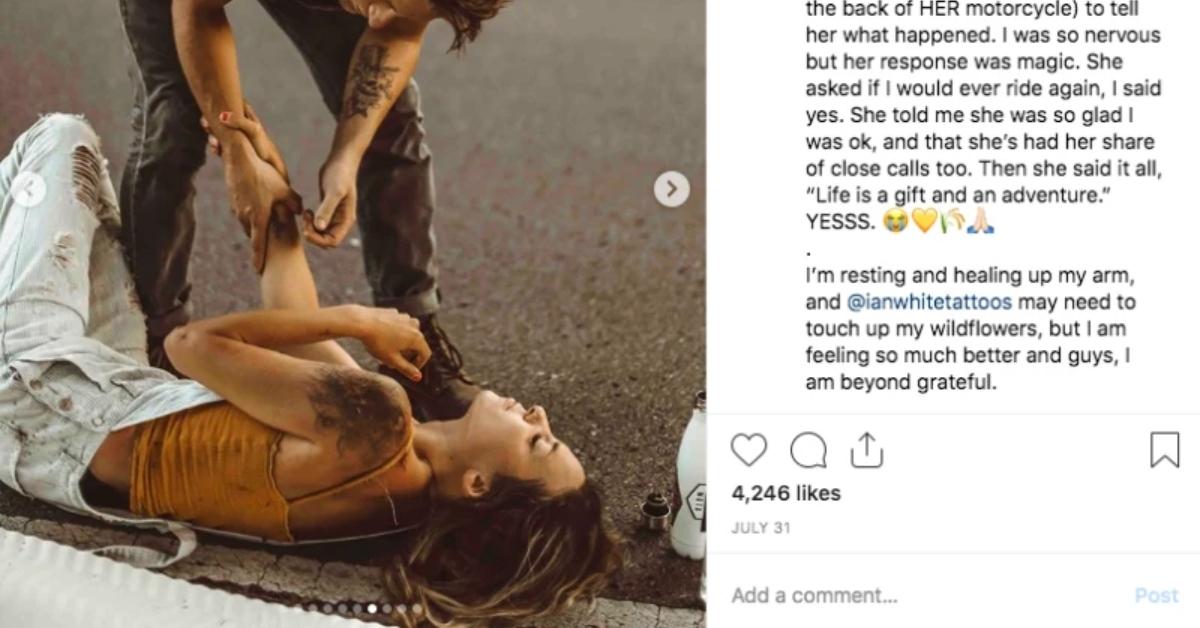 Article continues below advertisement
"I'm sad that some people are taking it that way," she told BuzzFeed News, adding she "would never turn a very important personal story like this into a brand campaign." After archiving the post because of the backlash, Tiffany addressed her followers and explained why she would share such personal pics in the first place.
"I've been sharing real-life stories here since I started my account. I've opened up about miscarriage, divorce, anxiety, losing my partner in a moto accident three years ago, and navigating the grief that followed," she wrote. Adding, "I've chosen to use Instagram as a tool for healing and connecting with other humans who may be going through similar things so we can do it together."
Article continues below advertisement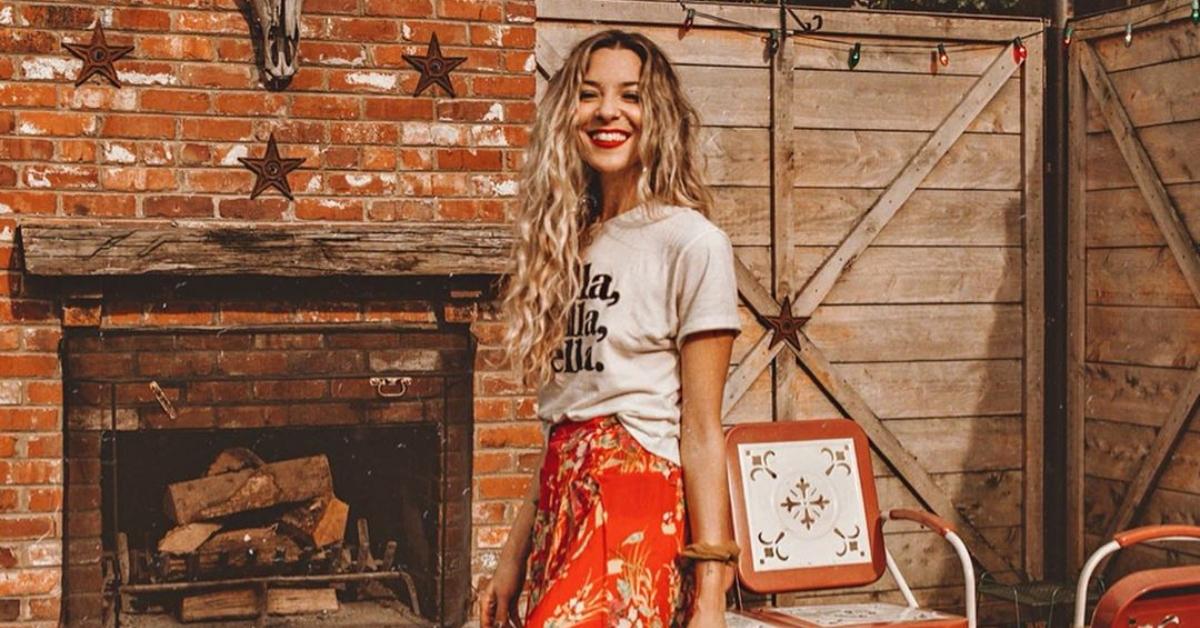 She continued: "Accusing someone of faking or exploiting an accident is extremely serious — because what if you're wrong? It really happened to me, and I was scared. I really was injured and had to recover. I was in shock laying on the side of the road, having flashbacks to when I lost someone very important to me."
She explained that her friends and strangers checked on her and helped her after the accident. Ultimately, Tiffany decided to share the pictures because it was a real-life human experience that happened to be captured on film.
The influencer concluded, "I'm sad that something so true and personal has been treated this way."