Instagram Model Purportedly Sues Drake for "Insane" Hot Sauce Condom Story
An Instagram model is trying to sue Drake after he reportedly poured hot sauce into a condom. Confused? Here are the details.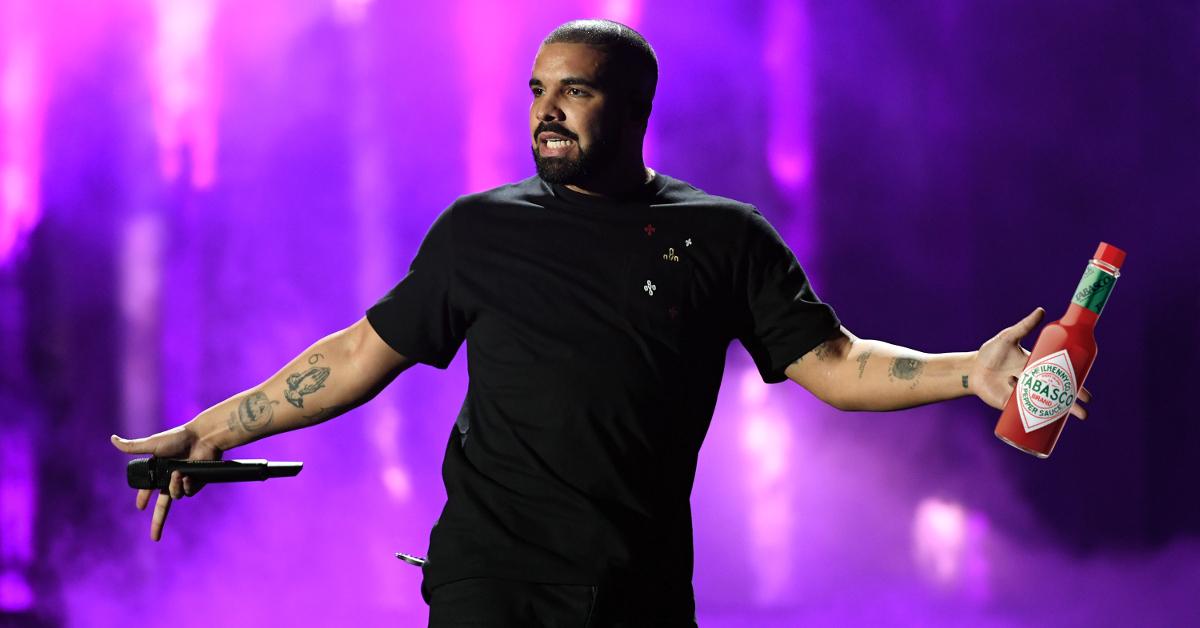 If you're rich and famous, getting into romantic relationships with people has its pitfalls. Getting married, for example, can have a whole litany of financial implications, especially if you don't sign a prenuptial agreement. If you happen to have children with someone, then there's a whole mess of child support payments you're going to have to figure out. It's for this reason that an Instagram model is reportedly suing Drake.
Article continues below advertisement
Various reports say an Instagram model is suing Drake.
According to various reports online, an Instagram model and Drake hit it off on the social media platform and started DM'ing one another. They eventually met up at a party and later went back to Drizzy's hotel room to spend the night. The rapper was very clear about ensuring that their encounter was a consensual one.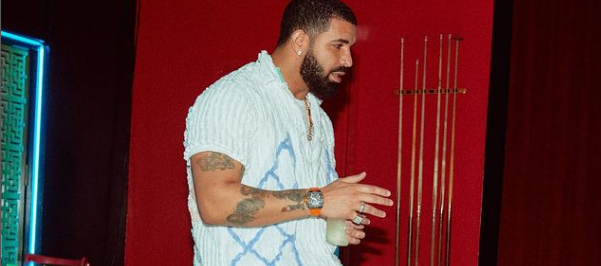 Article continues below advertisement
Drake went into the bathroom to put on a condom prior to the two getting intimate, and when they were done, the "Hotline Bling" artist then went to the bathroom to dispose of the prophylactic.
This is where things start to take a turn for the weird. The model reportedly used the bathroom after Drake and then proceeded to pour the contents of the condom into her genitals.
She immediately experienced a burning sensation and started to scream, causing Drake to run to the bathroom to see what was going on. He then told the model that he poured hot sauce from a packet into the rubber to try and kill the sperm, should the model try to get pregnant from the artist.
Article continues below advertisement
MTO News states that the Instagram model in question is now reportedly trying to sue Drake for "booby-trapping" the condom, and she even posted pictures of her inflamed nether regions on Twitter as proof.
First, it's important to mention that this story is more than likely a rumor. Drake hasn't commented on the "Tabasco fiasco."
Article continues below advertisement
Second, there really isn't any scientific evidence that suggests hot sauce can kill sperm. If Drake was so concerned with a sexual partner attempting to get pregnant from a condom he ejaculated in, why didn't he just wash it out with soap and water?
The story makes it seem like the Certified Loverboy rapper is constantly on the lookout of folks thieving his seed, so he could just carry around some spermicide.
Article continues below advertisement
If the story is true, then the only reason it seems Drake would put hot sauce in the condom is to see whether or not the woman in question would go and try to get pregnant behind his back.
Whether or not the rumor is true, Twitter has been having a field day.
Article continues below advertisement
There are tons of memes suggesting Drake did it on purpose. Most folks are just ruminating on the absurdity of it all.
What do you think? Did Drizzy put the sauce in the rubber?